When considering different eyewear brands, there are a number of factors a customer should take into consideration. First, the design of a frame can vary greatly, from vintage to modern, to classical and sporty styles. In addition to this, a customer should consider that frames can come in different material including metal, titanium, acetate, plastic, Wood, and mixes of these products. Furthermore colors vary from brand to brand, having options such as pink, yellow and red.
Lastly, a customer should take into consideration the place where the eyeglasses were manufactured. The reason for this is that some countries have a strong and long tradition making eyewear and top quality can be ensured through their superior craftsmanship.In this article we will look at two options for eyewear: The A/X Armani Exchange ophthalmic collection, launched by the Sàfilo Group presents seven style for men and five styles for women, made of acetate and metal. This collection features vibrant light colors such as satin palladium, satin black, dark gunmetal, dark bronze, and lighter hues of cyclamen and plum For the metals, there are also trendier colors like Havana horn, honey marble, transparent blue and transparent yellow. The C220 eyewear company presents a darker option to the eyewear industry. The O-Dark-Thirty eyewear collection is a collection intended for individuals around the ages 25 to 55. Consisting of six sunglasses and 18 ophthalmic frames, this collection features colors including muted tones of Brown, tan, black, copper and silver.
Young eyewear wearers may be apart of the most versatile market in the eyewear industry. In fact, among young users eyewear manufacturers can find customers for a vast range of products. As long as quality and looks are present in a collection for youngsters, the immediate success of this line will almost be guaranteed. In this blog article we will present two eyewear options for younger eyewear users. Both styles have their advantages and disadvantages, yet they have both made a lasting positive impact in the industry. The characteristics of each collection lead to think that despite the differences between the options, customers cannot go wrong whether they use either style.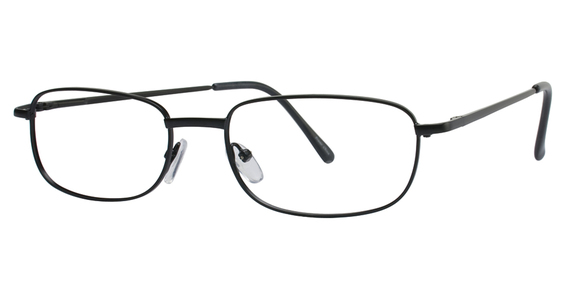 The Diesel Sunglass collection, by the Marcolin group, is a collection that has 28 men´s, women´s and unisex styles. This collection features five different categories of frames: young, military, men, women, and sport vintage. Every frame of this collection is made of the best in market and feature touches of vintage and retro styles. For instance, the sports vintage category consists of frame inspired in the unisex styles of the 70´s. This collection leans toward the trendier side of designs and offers a retro option to young eyewear users. Similarly, ClearVision eyewear presents an approach to youth eyewear options. The Marc Ecko Cut & Sew Eyewear Collection is ClearVision´s take on pop culture based styles with a touch of classic. Consisting of 10 ophthalmic frames and five sunglasses, every frames present contemporary looks that in some cases are inspired by driving gloves, vintage foot lockers and car vents. This is a modern choice for young users.
The materials used in eyewear designs can determine the look and final style of a collection. As an example, the use of particular materials can make a collection lean towards trendy styles, while more traditional materials can be used to create more classic styles. Within the variety offered in the eyewear industry, there are styles that surpass the normal expectation customers have. In this article we will consider luxurious styles that surpass the norm in eyewear luxury. The styles we present are directed at customers who prefer luxurious styles, containing unique details, without looking overwhelming.
On the one hand we have David Yurman's eyewear collection. After partnering with Legacie Eyewear, the luxury House of B. Robinson Optical, David Yurman, premier American jewelry designer, created this collection. Details in the collection include Yurman´s take on jewelry, using elements such as buckles, cushion-cut stones, cable designs, and bold color gems. This collection features luxury details that include buffalo horn, sterling silver, 18-karat gold, Italian and Japanese acetate, garnet, White agate, black onix, obsidian, tiger´s eye and Green tourmaline. Solid gold frame with pave diamonds are also available. On the other hand we have the Magic Hour Collection of Ultra-luxurious frames by Sama Eyewear. This collection includes optical and sun styles, containing semi-precious and precious stones. This line is unique because it allows customers to be completely involved in the design process of each frame. The customer can choose colors, types and number of stones to be used. This line is extremely luxurious, yet they are versatile frames for almost every occasion.
The men's eyewear market has grown in recent years to include a number of unique styles and designs. Customers today have many more choices than they did 15 to 20 years ago. In fact, there are styles and brands for almost all occasions and every possible preference. The eyewear industry offers classic designs, vintage styles and options for sports fanatics. In this article we will focus on two brands which have worked on tough frames for male customers. This niche market is unique because it requires manufacturers to deliver products made of high quality materials and with the best manufacturing products.
On the one hand we have the Evatik Sunwear collection by Wescan Optical. This collection is targeted to urban men who are looking for a sophisticated appearance. Frames are tough designs made of stainless steel and acetate and they come in 18 different styles. These designs come in diverse eye shapes, including vintage aviators and rectangles. Every frame features intricate two-tone colored temple details, added to superior lens capabilities. In fact, lenses feature Rxable capability, which are available with CR-39 and polarized options. These lenses are also hydrophobic and scratch resistant. On the other hand, we have the Wileyx Ophthalmic Eyewear collection. This eyewear manufacturer has earned a reputation for providing durable and tough products. This particular collection features everyday styles with high quality designs that pair trendy designs with superior craftsmanship. Frame come in colors such as silver, penny, nickel and gloss black.
Eyewear brands often contribute to the industry more than just a name. In many cases Eyewear manufacturers are able to provide styles that can satisfy the needs of most customers. The way a designer uses materials to create a unique design is key to customer satisfaction and loyalty. In this article we will focus on brands that provide a look for every occasion. As seen below, approaches to provide a look for every occasion can vary from brand to brand. However, what is important is that customers are happy and that the quality of the product exceeds expectations.
Modo eyewear has introduced its Derek Lam ophthalmic collection. This line consists of five acetate frames and four titanium designs. This collection attempts to satisfy the everyday needs of young-in-spirit, cultured, sophisticated and elegant woman. Japanese artisans have handcrafted every frame, which ensures superior manufacturing quality. The designs are a classic representation of vintage styles, based on silhouettes from the 40´s and 50´s. Round shapes accentuate the vintage look on every frame. Colors include feminine options such as acorn, pine, scarlet, chianti, pink and tortoise. These frames are perfect for every occasion, helping women express their sensuality and sophistication. A different option is presented by A-look Optics, which has introduced Tony Morgan Eyewear. This collection offers 100 creative designs targeted to almost every consumer, regardless of age, cultural background or gender. The designs are available in ophthalmic and sunglass styles. Colors include orange, yellow, red and black. Every option this collection offers is a great choice for every occasion.
Frames are the life of an eyewear line. In fact, the success of a collection depends on many parts such marketing, sales strategy, material and design. It is important to remember that at the end of the day, when a customer is choosing between two frames of similar quality, the customer will lean towards the more stylish or attractive frame design. There are many recognized designers around the world who have done a great job designing frames. Similarly, there are many brands, which customers relate to unique frames and high quality products. In this blog article we will present two brands that have designed innovative collections.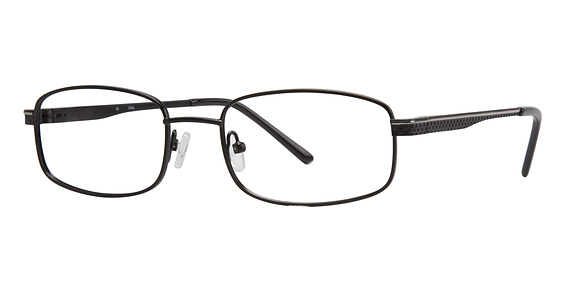 Below are two examples of what the eyewear industry has to offer. Palm Optical's new Buzz division presents its first eyewear collection—YOU'S. This line feature colorful frames at very affordable prices. The frames share a touch youth and sensibility, through shapes that fit almost every facial structure. The designs share intricate metal work and painted temples. The colors use Berlac paint, which is well known for its top quality. Bellinger A/S eyewear presents three high tech and high fashion line: Blac, Bellinger and Kamaeleon. The frames on these collections are intended for men and women. The collections feature materials such as acetate, carbon fiber, fiberglass and titanium. The Bellinger collection is known for its use of color in acetate material. Blac is a line for men inspired in the world of racecars. The Kamaeleon collection features interchangeable temples to fit every occasion.
There many styles that eyewear companies use for attracting women to using eyeglasses. Companies have been very careful in the approach they take, because marketers know that on the one hand female customers are very hard to satisfy, and on the other hand any mistake can translate into a huge loss to the company. Fortunately for eyewear manufacturers, after years of trials and studies marketers have discovered that there are certain types of frames that are timeless. Oversized frames are among those privileged choices. Many companies have produced this type of frames and customers do not seem to stop wanting them. In this blog article we will present the case of two eyewear companies producing oversized frames for women within unique collections.
Sàfilo USA launched Jimmy Choo sunglass collection, which has been designed specifically for women. This collection features oversized, sophisticated, and vintage-inspired glamorous plastic and metal, frames. Colors include dark ruthenium, gray, black, Brown, havana and rose-brown. The size of the frames on this collection and the details such as round logo plaques, visible studs and oval metal rings make them very attractive to most female customers. This collection is a very good example of elegance, sophistication and oversized frames in one product. The Marcolin group has also presented its Diesel Shades eyewear. This collection features 28 men´s, women´s and unisex styles. The frames aim at embodying the personality of the Diesel brand, presenting original and irreverent designs. IN this blog article we will have a look the female part of the collection. This option focuses on oversized, glamorous and trendsetting styles. These are presented in bold and feminine colors.
For centuries, people have recognized in different arts such as music the ability certain elements have to awaken human senses and feelings. A song or a painting sometimes can bring about memories and just by listening or looking these can provoke laughter, happiness, and/or sadness. Some argue that these capabilities are not limited to the formal arts and that other physical elements could provide humans with feeling and help them activate their sense. This is the case of the eyewear industry. Over the years this industry has provided customers many reasons to use eyewear that helps them express their personalities.
This is done through the use of frames that can show personality and character. In this blog article we will look at two successful cases of eyewear manufacturers creating collections, which evoke different feelings. The Adrienne Vittadini collection by Match Eyewear for instance, which consists of 24 ophthalmic styles and six sunglasses, evoke elegance and sophistication at first sight. The collection features Italian designs made of materials such as Mazzucchelli acetate and various metal alloys. Unique lasered treatments are included, as well as crystal accents, which give touch of elegance to the collection. This collection is targeted to women between the ages 30 and 60. The Swarovski Eyewear by the Marcolin Group consists of 18 ophthalmic frames and 12 sunglasses. The main objective of this collection is to be able to evoke emotion and poetry of precision. Crystals and sophisticate colors are at the heart of this collection. Every frame is designed specifically for women and comes with iconic swam and swam flower motifs. Sizes and shapes vary, including ovals, aviators and irregular geometric designs.
One of the most difficult challenges an eyewear company can experience is the development of a collection intended for men and women. Unisex designs need to have unique features in order to satisfy the needs of both sexes. An eyewear manufacturer needs to consider different aspects before beginning the production of a unisex collection. First, the designer should look at the different materials that could be used and that could potentially serve the purpose of a unisex collection.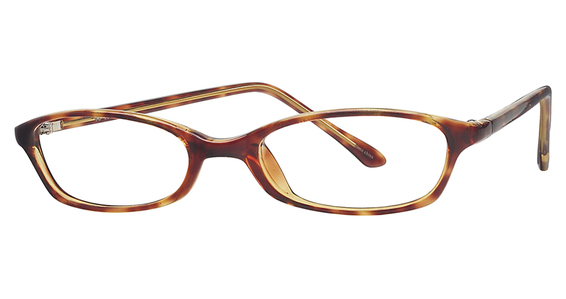 Second, the designs cannot lean one way or the other, in other words, the frames cannot be too feminine or too masculine, but rather should contain a healthy balance with both masculine and feminine components. In this blog article we will consider two unisex collections and look at the approach the manufacturers had on materials and design. First, the Avalon Eyewear manufacturer has created the Sureflex collection. This option features memory metal frames, which are made of a premium memory titanium alloy. The 12 styles on this collection feature maximum elasticity and shape retention. Designs include rectangle, aviator, almond, butterfly and oval styles. As a unisex collection, colors are very neutral an include options such as brown, black, chocolate, gunmetal, mocha and burgundy. Second, we have the RX ophthalmic collection by Oakley designed for men and women. The collection is targeted at active individuals who are concerned about the performing capabilities of their frames and fashion styles these have. The frames for men and women have been designed separately; therefore the approach of this collection towards unisex collections is different. In fact, the overall collection is unisex, but particular frames a designed particularly for men or women. Materials for both include metals and acetates.
Particularly for women, the appearance of items worn plays a crucial role in their apparel selection process. Women are very diverse and for some, looking fresh and trendy is more important than anything else. However, there is a sector of the market which expects apparel products to offer sophistication and elegance.
The eyewear industry has become extremely good at creating and presenting valuable options to customers. In fact, many brands such as Polo, D&G, Sàfilo, and Marcolin are among the leaders in this industry who give consumer the elegance and sophistication they expect. In this blog article we will consider the specific efforts of Sàfilo and Marcolin. Both brands have presented outstanding models full of glamour and personality. On the one hand we have the Sàfilo Glamour collection. As its name indicates, this collection embodies elegance through frames that contain beautiful jewelry details, rich designs and superior Italian craftsmanship. At affordable prices, this collection offers five sun styles and seven ophthalmic designs. The frames come in oval styles and muffin shapes, featuring names of famous glamorous leading ladies. Details such as, three-dimensional decorative elements enhanced with Swarovski Crystal, make this collection unique. Colors include crystal gold, black diamond, black, pearl gray, tiger eye and chocolate Brown. On the other hand we have the John Galiano Sunwear collection, which consists on 16 different styles featuring innovation and romance. This collection is targeted and men and women, with styles in acetate, metal, and metal/acetate combinations. Frame Colors include White, black and brown.