As with any sort of apparel, the type of activities a user prefers will ultimately determine the type of items he/she should buy. Nowadays, sports fanatics and active customers can use items that can provide durability and comfort. Within the eyewear industry this is also the case. There are brands which are able to provide users durable frames made of strong materials without sacrificing the overall look of the eyeglasses. In this blog article we will focus on two ophthalmic collections specifically designed for active users. Both collections present unique features and give movement freedom to the users in most environments.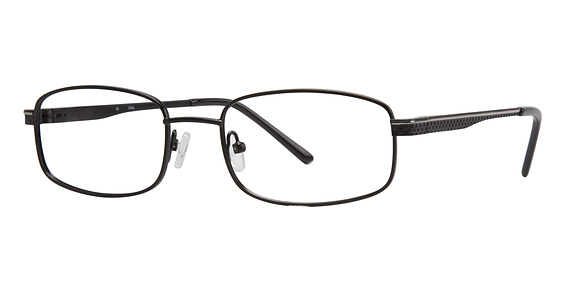 Wiley X eyewear presents its ophthalmic eyewear collection. This collection is loyal to Wiley X commitment to strong durable frames designed for tough environments. Every detail of this collection is based on the previous knowledge this manufactured has gained through year of producing sunglasses for active users. The collection includes five styles for men and women in different rectangular shapes made of handmade nylon and flex nickel. The collection has unique characteristics, such as double injected rubber temples glove for extra comfort, and mono-block and spring-loaded hinges. There is one rimless design and one semi rimless style. Colors include gloss black, platinum, penny and nickel. Similarly, Oakley presents its RX ophthalmic collection. This RX collection is targeted to men and women who are conscious of the way they look and about the performance of the ophthalmic eyeglasses. Frames include features such as spring hinges, unobtanium ear socks and adjustable nose pads. Colors include pink Champagne, jade and purple plaid.
From the creation of the first animated movie, Toy Story, children have always identified themselves with the characters from films and with the stories behind them. Movie creators have noticed that when a film is produced, many industries need to be integrated in order to provide items that satisfy the needs of children. All sorts of products enter the market, even before the movies are out. For many companies, licensing to produce films´ items has become very important, but producing the right product with proper quality is much more important. This is the case of the eyewear industry, which has many industries producing licensed products with the best possible quality. In particular, Revolution Eyewear and LBI Eyewear have produce animated films´ licensed frames, which have become very popular.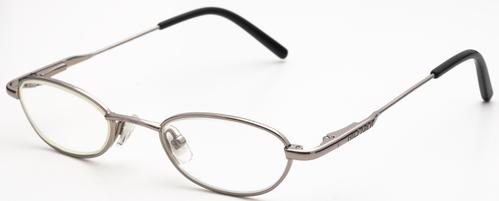 Revolution Eyewear presents its Toy Story Eyewear collection. This collection is based on the first well known animated film Toy Story. Each frame portrays different aspects of the characters of the film, including colors and icons. The designs are targeted to a cross-generational market, catering children from 2 to 11 years old. Shapes are diverse and include ovals, rectangles, squares and round in zyl and metal. Character embellishments and colorful patterns add personality to the temples. Similarly, LBI eyewear launches the Shrek Eyewear collection under a licensing agreement with Dreamworks Animation. As the collection´s name indicates, every frame is inspired on the famous Shrek saga. The frames feature well-fitting, comfortable, high-quality and durable ophthalmic frames based on Shrek and friends. Materials include memory metals and plastic.
The eyewear industry is said to be different from other industries because it enjoys the privilege of having great diversity in products and providers. Also, many manufacturing companies have the possibility of using their resources to provide recognized brands the opportunity to have eyewear collections without having to create a separate department. In other words, recognized brand can license their brand and allow high quality manufacturers to produce eyewear with their brands on them. This process is important for big brands to have a presence on this very large market, as well as for manufacturers, which can develop an understanding of translating the aspect of different brands into the eyewear industry.
The New York Eye manufacturer presents customers the Dale Earnhardt, Jr. Eyewear. This collection attempts to translate different aspects of the life of Dale Earnhardt, as well as the different aspect of the NASCAR brand into an eyewear collection. The frames are made of materials including zyl, titanium and stainless steel. New York Eye managed to present through this collection the personality of a NASCAR driver and the details of a brand that otherwise would not be able to have a presence in the eyewear industry. Similarly, Optimate eyewear has launched its NBA collection targeted at teens and young adults. This collection presents 18 ophthalmic frames —six women's, five men's and seven unisex styles. This collection includes ovals and rectangle variations in durable materials such as metal, zyl and metal/zyl combinations. Colors range from gray, gold, silver, black, brown and burgundy to more vivacious shades of pink, purple and light blue.
The intensions designers have over different frames mark the true spirit of a collection. Designers often use mixtures of materials, as well as colors and details to achieve their goals. Successful designers are those who can imprint a collection with sufficient personality to generate a long lasting impression on customers. Designers have to become flexible and methodical in order to approach design challenges successfully. Now, if the challenge is to embody the conception of futuristic designs, the difficulties will seem harder to deal with. In this blog article we will present two collections, by two different companies, which have managed to accentuate the importance of materials and colors to deal with the challenge of futuristic designs.
On the one hand, we have the Vanessa and Mehdi Eyewear collection created by StudioMikli. Vanessa Di Giovanni and Mehdi Gaurat have designed this collection. Taking into account facial asymmetry as well color mixtures, the designers have come up with 12 frames in 47 colors. Vanessa and Mehdi attempted to create a frame, which had the capability of blending with the face; this was achieved through cutting edge technology. Each frame enables the height of each temple to be adjusted within a 10-degree inclination range for custom fit. On the other hand, we have the Balenciaga sunwear collection produced by the Sàfilo Group. This collection consists of 10 styles designed for women (three metals and 7 plastic). This collection embodies the futuristic style that characterizes the Balenciaga designs. Colors include red and matte blue, palladium, and combinations of green/crystal, red/fuchsia/crystal, and orange/crystal/purple among others.
As we have discussed in prior blog articles, in recent years the eyewear industry has developed in many ways. Designs are very different from what they were 10 to 20 years ago. Furthermore, many of the concepts in eyewear fashion have been reestablished. Despite the inevitable transformation of the industry and the creativity of designers, customers still manifest an interest toward classical styles. Although futuristic and modern styles offer a different look, the sophistication and elegance offered by classic designs is incomparable. In this blog article, we will present two different classic approaches to eyewear. Both options blend modern concepts and technology with classic designs.
Sàfilo USA introduces its Boss Hugo Boss sun collection. The aim of this option was to create classic elegance with modern innovation. The collection has 27 different styles for both men and women. These styles include 14 plastic and 13 metal (five are titanium). The designs feature aviators, shields and navigator styles. The collection also presents a wide variety of colors in every style with options such as tortoise, brown, white and burgundy, and shades for the metallic frames ranging from gold and tortoise to ruthenium and palladium. We also have the case of Sutro Vision, which presents its two sunglass collections with classic and modern features. All frames are made from UV-resistant grilamid and are heat moldable for a custom fit.  The classic frames feature all the modern technological advancements of the hybrid collection, including Sutro Ratched Hinges, polarized mineral glass lenses by Barberini and colors such as gloss black, satin tortoise and royal milk tea.
Fashion has evolved to a point where options available can satisfy even the most demanding customers. Depending on what you like and the disposable income you have, you can choose among the options available the items that better fit your budget and your preferences. The eyewear industry is not foreign to this concept. As a matter of fact, in this industry the variety of options is more evident tan in others. Options in eyewear range from modern and futuristic styles to classic, retro and vintage designs.
In this blog article, we will talk about the options presented by two eyewear brands. These brands embody the old school spirit, through contemporary designs and superior materials. First of all, we have the Marchon eyewear Nike Vintage Vision Collection. This collection presents a new concept to customer, by allowing contemporary users to enjoy designs from the past with the performance capabilities of today´s technology. His particular collection features sport and cultural icons from the 70´s through a six-piece sport sunglass line. All the designs evoke shapes and colors from the past whether they were inspired by jogging, skiing or motor sports. This collection presents the ultimate retro and vintage high performing eyewear for old school sports fanatics. Now, if you are not really into sports but you are still a fan of retro style eyewear, we present to you the Activist Eyewear 2012 Collection. The frames on this collection feature several technological upgrades, including no pressure temple for comfort, ultra thin film polarization, Impact resistant lenses, which also have AR coating and an oleophobic seal. Materials include beta titanium and surgical stainless steel This collection is classic and adventurous for big vintage fans.
The Eyewear industry has evolved over the years to offer customers the highest quality of products available. The industry has done this by using current technologies, high quality materials and superior craftsmanship. Some of the most noticeable advancements in the eyewear industry relate to the development of high-tech lenses. Today, customers can enjoy different lenses options, which can provide them with protection and fashionable looks. In this blog article we will concentrate on the effort by Luxottica and Sàfilo Eyewear companies. Both manufacturers have blended the use of high-tech lens technology with contemporary designs.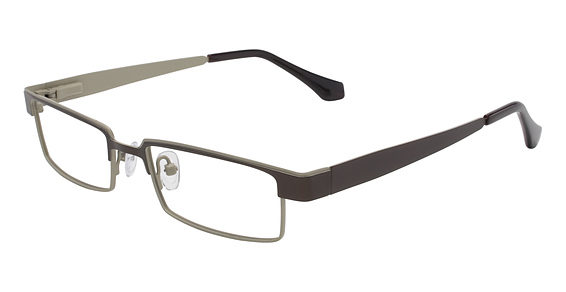 Luxottica Eywear has presented the Ray-Ban limited edition Ambermatic Collection to celebrate Ray-Ban's 75th anniversary. This collection consists of four classic aviator styles featuring a special yellow lens that darkens depending on the temperature and light levels. This technology helps the user block sun glare and highlight silhouettes and shapes. Styles present details like cable temples, top bars and temple tips covered in mother-of-pearl. Every style presents a design intended for men with different preferences, from the aviation fanatics to the hunting, fishing and shooting enthusiasts. Sàfilo Eyewear also has designed a collection with important features. With the launch of Carrera X-cede, Sàfilo USA also presents its new take on lens technology for sunglasses. This collection is powered by the NXT lens technology, which is a polarized, color enhancing, prescription-ready option. The particularity of this technology is that it uses a non-film polarization technique, which fuses polarization and optical clarity. The collection offers 12 styles in colors such as flash silver mirror, black and gray.
The success of children´s eyewear depends on the priority manufacturers give to technology and design. To begin, children´s eyewear requires durable and high flexibility materials, and also that the designs be appealing to children.
In this last regards, if manufacturers are capable of presenting children with modern, unique and attractive designs, the collection created would be an inevitable success. In this blog article we will consider the two of the children´s collection by revolution eyewear. The collections we will consider are inspired on famous characters and stories from TV and movies. First of all we have the collection based on the famous story and popular trilogy: Toy Story. This collection features accents and details form the characters on the movies, giving to children the opportunity of expressing their preferences through the ophthalmic frames. Every frame has a unique design and they come in five different styles for girls and seven for boys. Shapes include ovals, rectangles, squares and round in zyl and metallic materials. Due to the fact that this collection is inspired on an animated movie, the colors used on every frame are vibrant and full of life; these include blue, red, tortoise and metal tones. Finally, the Wizards of Waverly Place collection is inspired by the television show. This children´s collection is based on one of the most popular and awarded TV shows today: this Disney Channel TV series, won in 2009 and 2010 an Emmy award for "Outstanding Children's Program". The collection features five styles in metal and zyl, including colors matte light and dark Brown, with accents and the logo of the series.
The fashion world has evolved in recent years to the point where communication among customers, designers and producers has become more prevalent and relevant in the creation of fashion items. Fortunately for certain sectors of the fashion industry, history and tradition have helped designers predict what consumers require, allowing communication to become a confirmation channel for the success of a product. In this article we will feature the classic Italian style in the eyewear industry. We will show that designers can satisfy customers' needs just by knowing that Italian designs and fashion products are highly demanded.
Luxottica Eyewear presents Club Monaco Eyewear, which is a premier collection embodying the styles and fashion of Italian designs. The collections consist of 14 ophthalmic styles and 11 sunglasses. The designs are targeted to chic customers looking for fashionable, modern styles. The collection is inspired on vintage frames from the Italian coast. The materials used on these frames include leather, Italian horn and resin. This modern interpretation of classic styles represents the Italian ideal feminine customers love. The Charmant Group has presented the Tru Trussardi Eyewear collection. Under a licensing agreement, Charmant has created 12 sunglasses and 12 ophthalmic frames for men and women. The ophthalmic collection mixes interesting stylish details with contemporary expressiveness. Shapes on this line include cat eye styles and aviators. The sunwear line includes classic Trussardi wood and leather details. The variety of materials on this collection allows for contrast to create a stronger sense of personality on every frame.
Japanese eyewear manufacturing and design capabilities are well recognized around the world. In fact, Japanese eyewear and Japanese inspired eyewear has become a synonym of quality and superior craftsmanship. Customers and fans of Japanese eyewear recognize that when wearing Japanese frames, the products need to have the highest quality possible. This quality is related to the materials, as well as the uniqueness of the designs. Frames portraying the Japanese culture are rich in details and colors, while those featuring Japanese materials ensure durability. In this article we will consider a classic Japanese firm and an American firm featuring Japanese culture through its frames.
On the one hand we had the Matsuda Eyewear brand, which presents its new eyewear collection featuring classic Japanese styles and craftsmanship. The general intent of this collection is to carry on the legacy of this iconic Japanese brand. In fact, the late fashion designs by Mitsuhiro Matsuda are well around the world. This collection offers 24-style portfolio for both men and women. Every frame is handcrafted in Japan and presents unique details such as engraved sterling silver and 18-karat solid gold. On the other hand, we have the Nodoka eyewear collection by Charmant.  The Japanese Culture specifically inspires this collection; it features the Japanese sense of tranquility and beauty through 11 frame styles. The frames are constructed under the highest standards, in materials including zyl and titanium. The frames can share details like bamboo patterns, lacquered chopsticks and Shinto shrine gates.