Fashion has evolved to a point where options available can satisfy even the most demanding customers. Depending on what you like and the disposable income you have, you can choose among the options available the items that better fit your budget and your preferences. The eyewear industry is not foreign to this concept. As a matter of fact, in this industry the variety of options is more evident tan in others. Options in eyewear range from modern and futuristic styles to classic, retro and vintage designs.
In this blog article, we will talk about the options presented by two eyewear brands. These brands embody the old school spirit, through contemporary designs and superior materials. First of all, we have the Marchon eyewear Nike Vintage Vision Collection. This collection presents a new concept to customer, by allowing contemporary users to enjoy designs from the past with the performance capabilities of today´s technology. His particular collection features sport and cultural icons from the 70´s through a six-piece sport sunglass line. All the designs evoke shapes and colors from the past whether they were inspired by jogging, skiing or motor sports. This collection presents the ultimate retro and vintage high performing eyewear for old school sports fanatics. Now, if you are not really into sports but you are still a fan of retro style eyewear, we present to you the Activist Eyewear 2012 Collection. The frames on this collection feature several technological upgrades, including no pressure temple for comfort, ultra thin film polarization, Impact resistant lenses, which also have AR coating and an oleophobic seal. Materials include beta titanium and surgical stainless steel This collection is classic and adventurous for big vintage fans.
The Eyewear industry has evolved over the years to offer customers the highest quality of products available. The industry has done this by using current technologies, high quality materials and superior craftsmanship. Some of the most noticeable advancements in the eyewear industry relate to the development of high-tech lenses. Today, customers can enjoy different lenses options, which can provide them with protection and fashionable looks. In this blog article we will concentrate on the effort by Luxottica and Sàfilo Eyewear companies. Both manufacturers have blended the use of high-tech lens technology with contemporary designs.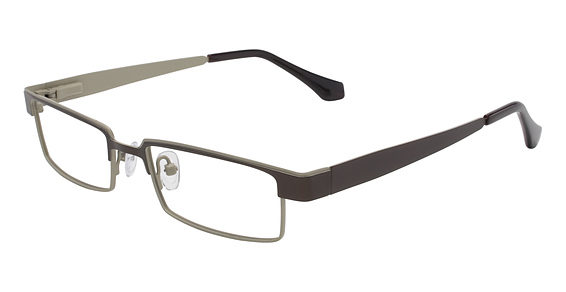 Luxottica Eywear has presented the Ray-Ban limited edition Ambermatic Collection to celebrate Ray-Ban's 75th anniversary. This collection consists of four classic aviator styles featuring a special yellow lens that darkens depending on the temperature and light levels. This technology helps the user block sun glare and highlight silhouettes and shapes. Styles present details like cable temples, top bars and temple tips covered in mother-of-pearl. Every style presents a design intended for men with different preferences, from the aviation fanatics to the hunting, fishing and shooting enthusiasts. Sàfilo Eyewear also has designed a collection with important features. With the launch of Carrera X-cede, Sàfilo USA also presents its new take on lens technology for sunglasses. This collection is powered by the NXT lens technology, which is a polarized, color enhancing, prescription-ready option. The particularity of this technology is that it uses a non-film polarization technique, which fuses polarization and optical clarity. The collection offers 12 styles in colors such as flash silver mirror, black and gray.
The eyewear industry has played an important role in the development of many technologies. Although it is true that many advancements have not been integrated by eyewear manufacturers, there are also a number of unique technologies which have emerged from the necessity of improving products for customers Current technologies are proof of the needs that modern customers have. Some advancement include high quality lenses, which can provide total U.V. protection, while presenting anti-scratch features. The improvement in materials has also been evident, many manufacturers use titanium, aluminum and high quality acetates to create durable options for users.
Here are two examples of eyewear brands integrating technologies into frames. Sàfilo USA launches Carrera X-cede. This collection is particularly unique for its use of  NXT lens technology.  The main feature of this technology is its color enhancing ability, with a polarized lens option. This technology is so unique, that it has managed to offer a non-film polarization system, which provides a molecular bond to the lens in a polarized, color enhanced product. This is a prescription-ready Carrera sunglass collection. It consists of 12 different styles available for customer on the authorized laboratory network. Users have love this new technological advancement, because it solves the problem of fading lens colors, and polarization film peeling. The styles include traditional and retro shapes in colors such as tortoise, black and combinations of black-red and black-gold. Sama Eyewear launches the Sahara eyewear collection. This collection attempts to embody the egyptian ancient culture through modern day technologies. In particular, this collection feature a remarkable nickel-free plating, which offers rich color variations. This collection is also produced using the best japanese titanium, and plastic. Also, customized colors have been created for this collection including Nile, Kohl, Crimson and Oasis.
The importance fans give to how their artists dress and interact is worth noticing. The most important and influential artists eventually become fashion and behavior references to their fans and the upcoming generation. Many famous artists are well known for owning fashion brands under their names, and for appealing to a larger audience with a specific set of fashion items. These fashion items are usually sold to loyal fans and trendsetters. One can imagine that most fashion setters only follow the fashion of the most famous artists, but the reality is that even small artists are able to partner up with major brands and offer excellent products, with unique fashionable designs. In this article we will consider two artists who have been able to provide different styles within a fashion conscious market.
First, the Eastern States Eyewear presents Randees Kandees. This is a sunglass collection, which features the designs of Randee Bassen. The most interesting aspects of this collection include the artist's perception on colors and shapes. The Randees Kandees collection will be distributed as part of the Eastern States´ Exces umbrella. The details on this collection are unique and offer metal enhancements, rhinestones and contoured cuts. These styles are directed at women searching for freedom and self-realization. Finally, under a licensing agreement Match Eyewear has agreed to produce Danny Gokey Eyewear. The collection attempts to portray the personal aspects of the life of the country/pop artist and philanthropist. The collections present 12 different styles, which are unique for their use of colors, textures and materials. The different styles are targeted to men between the ages 18 to 35.
The eyewear industry is well known for the value it creates and for the versatility of its products. Customers are able to enjoy superior craftsmanship in sunglasses and frames, and can express personality and sentiments through a single item. The wide variety of styles existing in the industry comes from different areas. On the one hand, there are hundreds of manufacturers that have managed to pull out competitive products for specific niche markets.
On the other hand, the industry has the advantage of using many available resources, including materials, designers and distribution channels. In this blog article we will focus on brands producing frame based on acetate, in order to show one side of the versatile eyewear industry. Teka Eyewear has presented the Huveli Milano collection. The aim of this collection is to fulfill the needs of youngsters between the ages 10 to 16. Teka Eyewear recognizes that despite the fact that this collection is available in many materials, this particular niche market prefer acetates. Acetates give the collection flexibility a proper fit for most customers. The frames are available in rounds, rectangles, and squares. Another brand actively using acetates is Bevel. The most visible features of the new Bevel acetate collection is the use og their signature beta hinge design. The collection uses a one piece beta hinge that goes all the way from the hinge area through the main temple core. The designs are also enhance with the use of bright colors, colourful hinges and frames which include fire brick, steel blue/dark orchid, and violet/magenta.
Two of the most important aspects when considering eyewear options for outdoor activities are materials and comfort. On the one hand, due to the intrinsic nature of outdoor activities, materials are essential to ensuring the durability of the items. Weak materials can perform poorly in some environments and will not satisfy the expectations of customers. Now, the toughness of a frame means nothing without appropriate comfort. It is important to be comfortable when doing different activities outdoors. The balance between these two factors is determinant for the success of a brand targeting this particular market.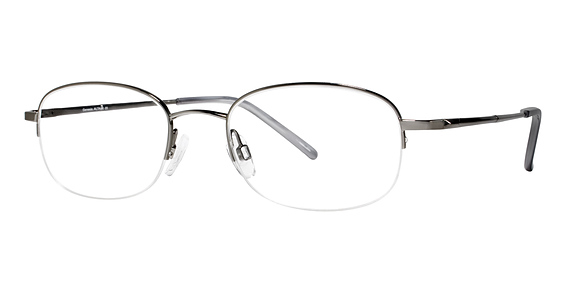 In order to provide these two elements, Modo Eyewear has partnered up with Tretorn, to produce  its new Tretorn Glasogon eyewear collection for men and women.  Tretorn is a popular outdoor lifestyle brand, with a focus on men's and women's outdoor apparel. This collection has 12 sunglass options and 16 ophthalmic styles, each in four different colors. This outdoors´ option comes in zyl and metal/zyl combination materials, featuring full-rimmed and semi-rimless shapes. The logo imprints on the frames are inspired in the swedish flag. The collection offers colors such as brown, tortoise, red and purple, also including metal tones. Now, the Bauer Eyewear was launched by New York Eye. This is a value-infused 30 piece optical collection, which has been inspired by the quality and performance capabilities of the brand's accessories and outerwear. The commitment New York Eye has always had with durability and quality is reflected in the selection of materials for this collection. Frames are made of titanium, stainless steel, zyl and TR90. Colors include black, blue, tortoise and brown.
When thinking about the holidays or vacation time, most people instantly think of the beach, the sand and the sun. Now, when preparing for holidays there are many items which cannot be forgotten. People often include the necessary health related elements (sunscreen, painkillers, etc), but most importantly people never forget fashionable items which make their holidays memorable. Sunglasses are an indispensable addition to anyone going on holiday. In this blog article we will focus on two brands offering options for beach eyewear. Customers should consider that looks are not the only parameter to take into consideration, U.V. protection, as well, the materials that could ensure the durability of the sunglasses in hostile environments.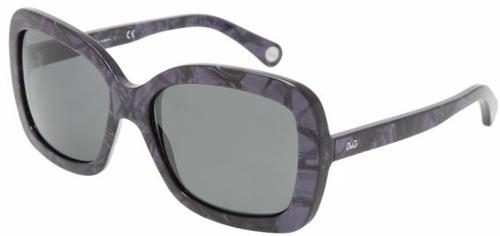 One of the great options for eyewear to be used during holidays has been provided by FGX International. This manufacturer presents the Body Glove Youth ophthalmic collection. The particularities of this collection ensure that young customers can fully enjoy their holidays without paying particular attention to their sunglasses. Each frame is equipped with adjustable nose pads and spring hinges, which come in clean rectangular shapes. Children and adolescents around the ages 8 to 14 can identify with modern elements such as playful interior temple treatments, consisting of  graffiti handprints. The collection is available in navy, gunmetal, tortoise, brown and black, with red or yellow accents. Kenmark Group also offers an option for the holidays. The Lilly Pulitzer Eyewear Collection has been inspired by the palm beach lifestyle. The collection includes 4 sunglasses and 14 ophthalmic frames, which are designed specifically for women around the ages 17 and 54. Materials include metals and zyls in a vast variety of colors, signature of the brand.
When it comes to manufacturing eyewear specifically for children, brands are careful to choose the right material and the right designs in order to present a successful collection. The way in which designs are made has to be unique. The reason for this relates to the fact that children today express their personalities much sooner that decades ago. Consequently, the more original and relevant a company can make a children's frame, the higher the rate of acceptance of a particular brand. Along the same lines, the materials chosen to produce frame is very important. Durable materials are almost a rule when it comes to children's eyewear. The durability of a brand tells parents that their children can freely move and express their personalities without having to worry much about their ophthalmic frames. In this blog article we will consider two brand focused on children's eyewear.

First, we will have a look at Revolution eyewear, which has recently released its Toy Story collection. This collection has concentrated its efforts into embodying the characteristics of the Toy Story characters and the spirit of the saga. Revolution eyewear has recognized in its designs one of the strengths needed to become successful in this niche market. The frame on this collection feature squares, rectangles, ovals and round in metal and zyl material. The collection targets children between 2 and 11 years olds. Additionally, Silhouette Optical introduces SPX Art Kids, a screwless, hingeless, rimless collection made of hypoallergenic, corrosion-resistant High Tech Titanium and the company's proprietary SPX plastic.
Eyewear plays a crucial role in the lives of a lot of people. Eyeglasses and sunglasses determine, in many cases, the way in which a person expresses his or her personality. It is fair to say that not every eyewear maker is able to satisfy every eyewear user. However, it is also fair to recognize that many eyewear makers can fully satisfy specific niche markets. In this blog article we will consider two different brands which have focused on helping sports´ fanatics and athletes express their passion for sports and physical activities. These two brands attempt to embody every aspect of the sports industry through durable and stylish frames.
The first brand we will consider is Eyeking which has introduced Under Armour Performance Eyewear. The main characteristic of these frames is their toughness, which implies extended durability for every item on this collection. The different styles presented under this collection are targeted to specific sports such as baseball, running and softball, yet the designs are so versatile they can be used across many different disciplines. This collection feature Peripheral Vision technology which allows users to enjoy better vision providing over 20% more peripheral vision. Switch Vision, has also introduced a sport performance line called Switch. This particular collection features a magnetic lens interchangeable system. It is evident that under different light conditions an athlete or sports´ fanatic can take advantage of the different options each frame provides. Every item comes in different kits, which in turn present at least three different options for lens´ change.
Gold and brown shades in eyewear express a nostalgic sense of style, which many modern users love. When a user decides to wear different types of eyeglasses, inevitably, the colors and designs used determine the way in which others will perceive the person. In this blog article we will consider the use of gold and brown colors. The different brands which have used these colors have also used other combinations, looking to add a different sense of elegance. Regardless of the manufacturer, what remains constant is the final use of such sophisticated colors, which have always been related to users looking for the expression of feelings through modern designs.
The Zyloware manufacturer has come into an agreement to produce Daisy Fuentes Eyewear. This particular production tries to embody through the use of different colors the personality and persona of Daisy Fuentes. Every detail of this collection shows the character of the t.v. personality, celebrated model, beauty and fitness expert, fashion designer and a thought leader for every young Latina-American woman in the U.S. The collection has seven different styles which are made from milled metal, zyl, and stainless steel. Modified ovals and rectangles feature frames which have the featured gold and brown colors and also pink, black and claret. Sàfilo introduces, under a licensing agreement, its Boss Hugo Boss sun collection. This collection presents 27 styles (13 for men and 14 for women). These present 14 plastics, 13 metals, which include five titanium frames. The metallic shades have colors including Gold, brown, burgundy, palladium, black, ruthenium, white and violet in the plastics.