The materials used in eyewear designs can determine the look and final style of a collection. As an example, the use of particular materials can make a collection lean towards trendy styles, while more traditional materials can be used to create more classic styles. Within the variety offered in the eyewear industry, there are styles that surpass the normal expectation customers have. In this article we will consider luxurious styles that surpass the norm in eyewear luxury. The styles we present are directed at customers who prefer luxurious styles, containing unique details, without looking overwhelming.
On the one hand we have David Yurman's eyewear collection. After partnering with Legacie Eyewear, the luxury House of B. Robinson Optical, David Yurman, premier American jewelry designer, created this collection. Details in the collection include Yurman´s take on jewelry, using elements such as buckles, cushion-cut stones, cable designs, and bold color gems. This collection features luxury details that include buffalo horn, sterling silver, 18-karat gold, Italian and Japanese acetate, garnet, White agate, black onix, obsidian, tiger´s eye and Green tourmaline. Solid gold frame with pave diamonds are also available. On the other hand we have the Magic Hour Collection of Ultra-luxurious frames by Sama Eyewear. This collection includes optical and sun styles, containing semi-precious and precious stones. This line is unique because it allows customers to be completely involved in the design process of each frame. The customer can choose colors, types and number of stones to be used. This line is extremely luxurious, yet they are versatile frames for almost every occasion.
Frames are the life of an eyewear line. In fact, the success of a collection depends on many parts such marketing, sales strategy, material and design. It is important to remember that at the end of the day, when a customer is choosing between two frames of similar quality, the customer will lean towards the more stylish or attractive frame design. There are many recognized designers around the world who have done a great job designing frames. Similarly, there are many brands, which customers relate to unique frames and high quality products. In this blog article we will present two brands that have designed innovative collections.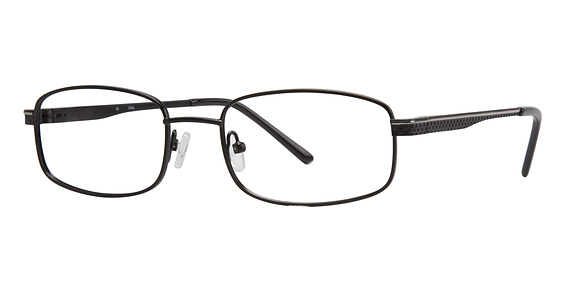 Below are two examples of what the eyewear industry has to offer. Palm Optical's new Buzz division presents its first eyewear collection—YOU'S. This line feature colorful frames at very affordable prices. The frames share a touch youth and sensibility, through shapes that fit almost every facial structure. The designs share intricate metal work and painted temples. The colors use Berlac paint, which is well known for its top quality. Bellinger A/S eyewear presents three high tech and high fashion line: Blac, Bellinger and Kamaeleon. The frames on these collections are intended for men and women. The collections feature materials such as acetate, carbon fiber, fiberglass and titanium. The Bellinger collection is known for its use of color in acetate material. Blac is a line for men inspired in the world of racecars. The Kamaeleon collection features interchangeable temples to fit every occasion.
There many styles that eyewear companies use for attracting women to using eyeglasses. Companies have been very careful in the approach they take, because marketers know that on the one hand female customers are very hard to satisfy, and on the other hand any mistake can translate into a huge loss to the company. Fortunately for eyewear manufacturers, after years of trials and studies marketers have discovered that there are certain types of frames that are timeless. Oversized frames are among those privileged choices. Many companies have produced this type of frames and customers do not seem to stop wanting them. In this blog article we will present the case of two eyewear companies producing oversized frames for women within unique collections.
Sàfilo USA launched Jimmy Choo sunglass collection, which has been designed specifically for women. This collection features oversized, sophisticated, and vintage-inspired glamorous plastic and metal, frames. Colors include dark ruthenium, gray, black, Brown, havana and rose-brown. The size of the frames on this collection and the details such as round logo plaques, visible studs and oval metal rings make them very attractive to most female customers. This collection is a very good example of elegance, sophistication and oversized frames in one product. The Marcolin group has also presented its Diesel Shades eyewear. This collection features 28 men´s, women´s and unisex styles. The frames aim at embodying the personality of the Diesel brand, presenting original and irreverent designs. IN this blog article we will have a look the female part of the collection. This option focuses on oversized, glamorous and trendsetting styles. These are presented in bold and feminine colors.
For centuries, people have recognized in different arts such as music the ability certain elements have to awaken human senses and feelings. A song or a painting sometimes can bring about memories and just by listening or looking these can provoke laughter, happiness, and/or sadness. Some argue that these capabilities are not limited to the formal arts and that other physical elements could provide humans with feeling and help them activate their sense. This is the case of the eyewear industry. Over the years this industry has provided customers many reasons to use eyewear that helps them express their personalities.
This is done through the use of frames that can show personality and character. In this blog article we will look at two successful cases of eyewear manufacturers creating collections, which evoke different feelings. The Adrienne Vittadini collection by Match Eyewear for instance, which consists of 24 ophthalmic styles and six sunglasses, evoke elegance and sophistication at first sight. The collection features Italian designs made of materials such as Mazzucchelli acetate and various metal alloys. Unique lasered treatments are included, as well as crystal accents, which give touch of elegance to the collection. This collection is targeted to women between the ages 30 and 60. The Swarovski Eyewear by the Marcolin Group consists of 18 ophthalmic frames and 12 sunglasses. The main objective of this collection is to be able to evoke emotion and poetry of precision. Crystals and sophisticate colors are at the heart of this collection. Every frame is designed specifically for women and comes with iconic swam and swam flower motifs. Sizes and shapes vary, including ovals, aviators and irregular geometric designs.
One of the most difficult challenges an eyewear company can experience is the development of a collection intended for men and women. Unisex designs need to have unique features in order to satisfy the needs of both sexes. An eyewear manufacturer needs to consider different aspects before beginning the production of a unisex collection. First, the designer should look at the different materials that could be used and that could potentially serve the purpose of a unisex collection.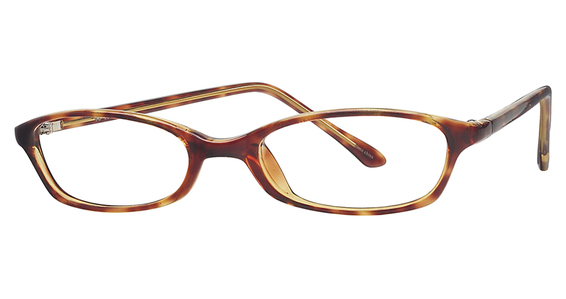 Second, the designs cannot lean one way or the other, in other words, the frames cannot be too feminine or too masculine, but rather should contain a healthy balance with both masculine and feminine components. In this blog article we will consider two unisex collections and look at the approach the manufacturers had on materials and design. First, the Avalon Eyewear manufacturer has created the Sureflex collection. This option features memory metal frames, which are made of a premium memory titanium alloy. The 12 styles on this collection feature maximum elasticity and shape retention. Designs include rectangle, aviator, almond, butterfly and oval styles. As a unisex collection, colors are very neutral an include options such as brown, black, chocolate, gunmetal, mocha and burgundy. Second, we have the RX ophthalmic collection by Oakley designed for men and women. The collection is targeted at active individuals who are concerned about the performing capabilities of their frames and fashion styles these have. The frames for men and women have been designed separately; therefore the approach of this collection towards unisex collections is different. In fact, the overall collection is unisex, but particular frames a designed particularly for men or women. Materials for both include metals and acetates.
The success of children´s eyewear depends on the priority manufacturers give to technology and design. To begin, children´s eyewear requires durable and high flexibility materials, and also that the designs be appealing to children.
In this last regards, if manufacturers are capable of presenting children with modern, unique and attractive designs, the collection created would be an inevitable success. In this blog article we will consider the two of the children´s collection by revolution eyewear. The collections we will consider are inspired on famous characters and stories from TV and movies. First of all we have the collection based on the famous story and popular trilogy: Toy Story. This collection features accents and details form the characters on the movies, giving to children the opportunity of expressing their preferences through the ophthalmic frames. Every frame has a unique design and they come in five different styles for girls and seven for boys. Shapes include ovals, rectangles, squares and round in zyl and metallic materials. Due to the fact that this collection is inspired on an animated movie, the colors used on every frame are vibrant and full of life; these include blue, red, tortoise and metal tones. Finally, the Wizards of Waverly Place collection is inspired by the television show. This children´s collection is based on one of the most popular and awarded TV shows today: this Disney Channel TV series, won in 2009 and 2010 an Emmy award for "Outstanding Children's Program". The collection features five styles in metal and zyl, including colors matte light and dark Brown, with accents and the logo of the series.
The fashion world has evolved in recent years to the point where communication among customers, designers and producers has become more prevalent and relevant in the creation of fashion items. Fortunately for certain sectors of the fashion industry, history and tradition have helped designers predict what consumers require, allowing communication to become a confirmation channel for the success of a product. In this article we will feature the classic Italian style in the eyewear industry. We will show that designers can satisfy customers' needs just by knowing that Italian designs and fashion products are highly demanded.
Luxottica Eyewear presents Club Monaco Eyewear, which is a premier collection embodying the styles and fashion of Italian designs. The collections consist of 14 ophthalmic styles and 11 sunglasses. The designs are targeted to chic customers looking for fashionable, modern styles. The collection is inspired on vintage frames from the Italian coast. The materials used on these frames include leather, Italian horn and resin. This modern interpretation of classic styles represents the Italian ideal feminine customers love. The Charmant Group has presented the Tru Trussardi Eyewear collection. Under a licensing agreement, Charmant has created 12 sunglasses and 12 ophthalmic frames for men and women. The ophthalmic collection mixes interesting stylish details with contemporary expressiveness. Shapes on this line include cat eye styles and aviators. The sunwear line includes classic Trussardi wood and leather details. The variety of materials on this collection allows for contrast to create a stronger sense of personality on every frame.
The development of the eyewear industry has allowed for the growth of particular sectors that satisfy a large range of necessities. Sports eyewear for instance has grown significantly. This growth, aided by technological advancements, has improved the performance of athletes and amateur sports´ fans around the world. It is important to note that different sports have different technological requirements and a single pair of eyeglasses would hardly satisfy customer necessities within different environments. In this blog article we will concentrate on Water activities eyewear, featuring Opsales Eyewear and FGX International. These brands present a selection of frames for different water activities and preferences.
Opsales Eyewear Presents the Old Harbor Outfitters (OHO) brand sunglasses, which are specifically designed for dedicated fishermen. The technology used on these frames ensures durability and resistance under the hardest fishing conditions around the planet. In fact, the materials for this collection include A9 composite, which is an anti-corrosive, durable material; Also, TR90 is used to ensure the virtual elimination of frame stretching. The lenses used for this collection feature triple polarization allowing anglers to see further beneath the surface of the water. The collection is one of the best options for professional and amateur fishers. FGX International produces the Body Glove Youth ophthalmic collection. This line targets boys 8 to 14 years old looking for a sporty style. The Body Glove brand is known world wide for its use of technological advancements on every sport item the produce. FGX International has stayed loyal to this commitment and through 22 different frames offers a collection embodying the spirit of water sports. Colors for this collection include navy and brown with yellow or red accents.
Those who love the sea and beach have always expressed their love for them through their clothing styles and accessories. Over the years the eyewear industry has been able to embody different scenarios, personalities and cultures The difficulties involved in doing this are clear. It is not easy to represent feelings and atmospheres through eyeglasses' frames. However, some brands are capable of getting inspiration from different sources and project it on their products.
Different companies use different techniques to achieve the results they desire. Some companies rely on the use of colors to allow user to feel identified with the feeling of a particular model. Other companies rely on the use of materials to provide textures and shape to their objectives. We have two examples of companies doing this below. First we have the Kenmark Group, which has launch the Lilly Pulitzer Eyewear collection. This brand has taken its inspiration from the Palm Beach Lifestyle. The collection includes 14 ophthalmic and 4 sun styles intended for women around the ages 17 to 54; it also offers six ophthalmic frames for girls 6 to 16. This option has been able to provide colors that truly embody life at the beach, and it also uses durable materials such as metals, and zyls. The sunglasses on this collection feature CR-39 lenses in solid and gradient tints. Secondly, we have Eyewear Designs, a company that launched Venezuela Eyewear. This collection has allowed the brand to present the Latin American culture through eyewear. The designs and colors used for this collection provide a general atmosphere that emulates the feeling of the South Beach life. The collection comes in 12 styles in zyl or metal zyl combinations, featuring culture at its best.
Not every company is aware of the influence it has on customers and the role culture has on its creations. As a matter of fact, innovation can come in many different forms. Certain brands innovate in their use of materials, the uniqueness of their designs, while others focus on the personality of the brand itself. Whatever the case, eyewear brands are part of the accessories that determine our culture. Those who have a clear understanding of this take advantage of the different characteristics they can offer to customers.
Here are 2 examples of this. Eyewear Designs launches Cubavera and with this collection, the brand has been able to bring to the modern customer aspects of the old Latin culture into a tangible product. This collection features 12 styles which include one zyl, two metal/zyl combinations and nine metals. The general air of the collection represents the relaxed atmosphere of south beach and the exoticness of guayabera shirts from Latin America. The twelve different designs try to show the philosophy of the Cubavera brand, which over the year has designed and sold pant, shorts, jackets and accessories for modern customers ages 15-88. Similarly, Tura launches the Marco o´Polo Eyewear collection. Inspired in the use of natural materials, this Scandinavian brand offers customers a piece of the philosophy of this part of the world. The ophthalmic line offers 20 different styles for women, men, and in unisex combos. Customers can choose from vintage styles and modern styles, which express simplicity, and sophistication.