A new era of innovation and creativity has developed and spread around the world. Men and women are in need of accessories and items that characterize this new trend, and eyeglasses are the one of the ways we can imprint personality with a touch of individuality. Few Eyeglasses´ makers have managed to stay up to date, but those who lead the industry do it with conviction. Dakota Smith Los Angeles and Ogi Eyewear are important players who have maintained their originality, while giving costumers what they are looking for.

Dakota Smith Los Angeles is considered more than just a brand - it is considered an attitude. Over the years this eyewear company has managed to stay true to the American ideals of innovation and freedom. In its 2011 summer collection Dakota Smith Los Angeles present 8 different styles in 3 different colors. This collection highlights the particularities of the brand: style, quality and attention to detail. Interestingly, these lenses are either polycarbonate or CR-39. This is a timeless collection which comes in rich handmade acetate and metal, including stainless steel. The range of shapes encompasses the classic vintage aviator styles, traditional square and rectangular designs, and more outlandish navigator and clubmaster presentations. When it comes to style Dakota Smith Los Angeles is not alone. Ogi Eyewear has become very successful and popular to such an extent that today the eyewear make has three different departments: Ogi Heritage, Ogi Evolution and Ogi Innovation. The Ogi Innovation collections are by far the most fashion-forward of all, and they provide costumers products that possess elements of modern architecture and unique bold frames designed to be trend makers. Ogi eyeglasses do not sacrifice quality, and yet have managed to provide trend setting contemporary products.
In the eyewear industry, as time passes and technology advances, only those who can face the new challenges presented to them, while remaining original, can survive. Oakley eyeglasses and sunglasses lines are a true representation of success and originality. We will consider two extraordinary options that Oakley eyeglasses have produced for us: the RX Factor eyeglasses and the Team USA sunglasses. Perhaps when thinking of ophthalmic eyeglasses, one immediately assumes that looks will have to be sacrificed in order to achieve performance. This no longer the case, as advancements in technology have translated into better products with sophisticated designs. In fact, Oakley has presented, for both men and women, the new Rx Collection without sacrificing the fashion needs of consumers.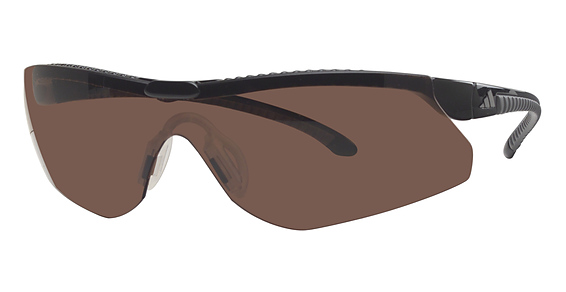 Not surprisingly, this collection is directed at those individuals who expect durability and performance accompanied by the looks new trends and styles propose. Women can enjoy 4 acetate styles from the Rx Collection which come in colors including pink champagne, blackberry and tortoise stripe. Oakley´s ophthalmic collection has been inspired by sports and performance and every pair of eyeglasses fit the everyday needs of active consumers. Oakley commitment to sports is not only evident in its eyeglasses products. In fact, Oakley is the official licensee and eyewear supplier to Team USA and the U.S. Olympic committee. For tough athletes and active lifestyle devotees, Oakley has designed the Team USA sunwear collection. This line of production comes in seven different styles for both men and women. Each style is decorated with the distinctive logo of Team USA laser-etched on the corner of the lens and they portrait the colors of the U.S. Olympic team. Oakley will satisfy its customers with this collection, which brings the company´s patented High Definition Optics lens technology. The concept of the Team USA Collection becomes more attractive when its broad range of Olympic enthusiasts notice that added to the U.S. Olympic team product supply, Oakley devotes a percentage of the Team USA eyewear collection to supporting athletes and hopefuls of the U.S. Olympics and Paralympics.
BOSS Hugo Boss eyeglasses. BOSS Hugo Boss is synonymous with exceptional textiles, design, and fabrication—a true icon in menswear and now in eyeglasses.  The BOSS Hugo Boss eyeglasses collections awaken the BOSS Hugo Boss man to a wardrobe full of color and innovative fabrics.  The feel is casual with a subtle flair of sophistication.  The BOSS Hugo Boss eyewear collection complements this style with characteristic agility and subtlety.
The versatility offered by The BOSS Hugo Boss eyeglasses is unique. Colors ranging from Crystal Honey to Dark Havana, and shapes blending classic aviator, retro, and round looks make The BOSS Hugo Boss eyeglasses a personal statement in themselves. In fact, the exquisite designs of these stylish trends make The BOSS Hugo Boss eyeglasses stand out with their 100% authenticity, making any person an individual.
The luxury of stylish eyeglasses is accessible through The BOSS Hugo Boss variety for Women. Surely any woman would bring in style with the
BOSS 0378 glasses model
. In fact, these eyeglasses offer an average fit with a single bridge and an exclusive Cat Eye shape. This style does not come at a price; metallic materials ensure durability on them. The BOSS Hugo Boss eyeglasses also offer durability through Plastic materials and the BOSS eyeglasses are a fantastic example. These Italian designed eyeglasses bring together class and casual looks to a different level. They maintain with their oval shape the unique distinctiveness of The BOSS Hugo Boss eyeglasses.
The Ray Ban eyeglasses collection is relatively new compared to the sunglasses collection, being introduced only just a few years ago.  The collection has grown over the years, but still stays within a relatively narrow range of classic styles.  Variations of the Wayfarer, rectangle, and aviator designs dominate the collection.  For those who have worn Ray Ban, and nearly everyone has, Ray-Ban glasses offer the same benchmarks of quality.  Ray-Ban eyeglasses have the style, materials, craftsmanship, and comfort that we all have come to expect.  You will find a choice of materials in traditional shapes, full frame and half frame, oval and rectangular.  With Ray Ban glasses you cannot go wrong.
The Ray Ban eyeglasses line is relatively new, compared to the Ray Ban Sunglasses collection, having been introduced in the last 10 years.  Most of the eyeglasses line follows the same classic lines as the sunglasses collection, with Wayfarer, Ronsir, and even aviator styles like the
Ray Ban RX6049 eyeglasses
frame, and the
Ray Ban RX8403
eyeglasses frame.
The Ray Ban eyeglasses collection includes a variety of styles in plastics and metals.  Most frames have a rectangular shape variation.  The most popular Ray Ban glasses frame by far is the
RX5121 Wayfarer glasses
frame.  It has the same shape as the famous
Wayfarer Sunglasses
, but without the lenses, and so it is less expensive and will accomodate all types of lenses and prescriptions.
So you have visited the optician and discovered that your child needs to have eyeglasses to improve their vision. Kids Glasses do not come cheap and therefore you want choose the right pair first time in order to minimize any future costs. Your optician should be able to help you choose the right type of glasses for your child, but you can use this article to become a bit more informed in the process of purchasing sunglasses for them.
Your optician will first decide what type of vision impairment that your child has. They can either be near-sighted or far-sighted. This will dictate exactly when your child needs to be wearing glasses. Some may only need for reading, whilst others will have to wear them permanently. The next thing that your optician will inform you of is the strength of lens that is required, generally the poorer the eyesight, the stronger the lens. Stronger lenses are thick, and therefore will need a thinner frame in order to balance it out. Your glasses salesmen should be able to help with this.
The next stage is choosing the frames of your glasses. I really do suggest getting your child involved in this process. Your child will be the one wearing the glasses, and it is generally a big change for them. Allow them to choose something that they would be comfortable in wearing. Do set limits however, give them a budget to work with. I feel that this is the most important stage, a lot of children get bullied at school when they wear glasses and the child needs to feel as comfortable as possible in their glasses to stop them giving up. As mentioned before, if you have thicker lenses then I suggest going for thinner frames.
At the same point as choosing the frames you will need to work out whether you need plastic or metal frames. Generally plastic frames are better for a child as they are much more durable, and also cheaper to replace. You may be able to find some metal glasses with the same properties however, so take a look at those.
The next stage is making sure the glasses fit your child. Children's glasses are specially made to stop the glasses sliding down your children's nose, as the bridge hasn't been fully developed yet. The only way to do this is by getting your child to try on the glasses and seeing whether they are a good fit or not.
One key tip I can give is do not get a children's glasses which use a glass lens, these are prone to shattering and can seriously damage your children's eyes if this happens. I suggest finding ones that are made of polycarbonate, they are very difficult to break and can also protect against UV rays, therefore doubling as sunglasses in some situations.
If you choose your Kids Eyeglasses correctly not only will you be saving yourself money in the long run, but you will also be helping your child feel much more comfortable in their glasses. It really isn't easy having to adapt to wearing glasses and every little you can do to make this change easier will help, following the tips outlined above will be the best way to do this.
Irvin Max Borish, OD, who was widely acknowledged as the father of modern optometry, passed away at the age of 99 years old in Boca Raton after a brief illness this past March.
Dr. Borish made numerous contributions to optometry, including contact lens developments, leadership in the development of the profession, and authorship of the leading optometry book for decades, "Clinical Refraction," according to the Indiana University School of Optometry.
Dr. Borish's contributions to optometry are legendary. He advanced the areas of refraction, contact lenses, practice management and professional ethics. He lectured nationally and internationally to packed lecture rooms. He was recognized through prestigious awards including the 1968 AOA Apollo Award, an honorary degree from IU in 1968, the 1985 William Feinbloom Award from the AAO, the 1987 Max Schapero Award from the AAO's section on Cornea and Contact Lenses, the 1989 Distinguished Service Award from the AOA, and the 2002 Eminent Service Award from the AAO. In 1996, the World Council of Optometry named Dr. Borish the Optometrist of the Year, and in 1998 he was the first inductee to the National Optometry Hall of Fame. In its 1999 issue welcoming the next century, Review of Optometry announced that its readers had selected Dr. Borish as the "the most influential optometrist of our time" and the "OD of the Century." The Herman B. Wells Visionary Award, given to individuals whose vision and entrepreneurial spirit have brought them to an extraordinary level of achievement in their professional endeavors and in their service to humanity, was awarded to Dr. Borish in 2002 for his creativity, perseverance and intrepid spirit. This award was very special to Dr. Borish because it carried the name of the beloved IU president with whom Dr. Borish worked to establish the School of Optometry at IU.
Borish's last lecture to IU optometry students was delivered in the fall of 2008. A year later, he judged his last Optometry Student Bowl and attended his last AAO meeting in Orlando. He delivered his last commencement address at the University of Houston, College of Optometry in 2010, at age 97.
According to the Indiana Optometric Association, Dr. Borish opened a practice in Kokomo, Indiana, in 1944 and was on the initial committee that founded the Indiana University School of Optometry in 1953. He served as a part-time faculty member of the school from 1953 until he turned over his practice to younger associates in 1972 and became a full-time professor of optometry. He served as the director of patient care and taught courses in clinical procedures and contact lenses until his retirement in 1982. He then taught at the University of Houston from 1982 until 1987.
Dr. Borish authored over 85 articles and nine textbooks during his career as an optometric educator. He lectured in over 45 countries and served as a visiting faculty member at almost every U.S. and Canadian school of optometry. He was also an inventor, holding five patents in the contact lens field.
Dr. Borish is survived by his daughter, Fran Goldman, of Dallas, Pa., granddaughter Beth Roman and great-grandchildren Jacob and Max Roman of Houston, Texas and Ruth Helgemo and greatgrandchildren Ryan, Eric and Sara Helgemo of Mortonville Grove, Ill. He was preceded in death by his wife Beatrice, his brother Harold Borish and his sister Elsie Goldstein.
In part 1, we discussed the first two ways to improve and maintain your overall eye health. First we discussed the impact of environmental factors on the eyes such as florescent lighting and airborne allergens. Some environmental influences were unavoidable such as UV rays, others such as cigarettes were self imposed. We provided tips to reduce the impact of these factors on your eyes. We also discussed the importance of getting enough sleep at night and getting rest throughout the day. Simply closing your eyes and putting your head back for three minutes a few times a day will alleviate eye stress and give you eyes some well needed relief. Now on to the third tip for improving eye health:
Tip #3- Exercise those eyes!
There are very simple exercises that will enable you to maintain optimal eye health. These straightforward exercises should be done first thing in the morning, before bedtime, or any time your eyes feel fatigued. Commit to daily practice and you may just see better results within one month.
Begin by making sure that your hands are clean. Then do your best to relax your face and body muscles. Warm your eyes by rubbing your palms together to create heat, then place them against your eyes for five seconds, and repeat this three times.
Eye rolls are another good ocular workout. Start by looking straight up, then slowly circle your eyes ten times clockwise and ten times counterclockwise. Practice your focusing skills by holding a pen at arm's length, focusing your eyes on it, and slowly bring the pen closer until it's about six inches away from your nose. Then slowly move it back, keeping your eyes focused on the pen at all times. Do this ten times in a row and practice once or twice a day.
Even massaging your temples can be good for the eyes by relaxing facial muscles to relieve stress. Use your thumbs to massage your temples in small circles, 20 times clockwise, 20 counterclockwise. Repeat this motion above the mid-point of the eyebrows at the forehead, then below the eyes on both sides of the bridge of the nose.
Protecting your eyes from the environment, exercising and resting your eyes (and relaxing your body) are definitely healthy habits worth maintaining for optimal eye health and your overall well-being. And don't forget to check in with your eye doctor regularly to track your progress.
Eye health deterioration occurs for several reasons. The most obvious cause of eye health decline is aging. Aging is natural and unavoidable. Stress and strain from computer monitors is increasingly common in today's society. Working on a computer all day causes unnatural eye movements that make your eyes feel dry, exhausted, and can even cause headaches. So as we get older and our eyes naturally become weaker, environmental factors and our own bad habits contribute to our ever worsening eyesight.
And while poor eyesight is inevitable with old age, there are three tips that you can follow to stave off decline, sharpen your vision, and improve your overall eye health.
Tip #1- Reduce environmental influences
There are many environmental factors that can contribute to the decline of your eyesight. Fluorescent lights, computer monitors, allergens in the air, chlorine in swimming pools, heating and air conditioning, and other factors that lead to constant eye rubbing or eye strain encourage deterioration. Even cigarettes and exposure to cigarette smoke can increase optic pressure which puts you at risk for glaucoma and other optic malignancies.
Do your best to limit exposure to these elements by wearing sunglasses to protect your eyes from ultraviolet rays, use lubricating eye drops when your eyes feel dry due to allergens or cigarette smoke, use proper lighting when reading and performing tasks, and give your eyes an occasional break from the computer screen.
Tip #2- Rest and relaxation are required
Besides getting enough sleep at night, resting your eyes throughout the day is also imperative for healthy eyes. Providing your body with proper rest not only relaxes your muscles, it also helps to boost your immune system which can help keep you healthier. When your body is not given the proper time during sleep to rest and repair, your immune system is compromised, body weakened, and stress levels are heightened- all of which contribute to weakened vision.
The numbers of hours needed for a good night sleep differs from person to person so just be sure to sleep soundly at night. Also, give your eyes a break throughout your workday; especially if you write or work in front of a computer all day. A good rule to follow is to rest your eyes 10 minutes for every 50 minutes spent reading or in front of the computer. If you are at work, put your head back, close your eyes, and relax for three minutes. If you are at home and feeling overly tired, lie down and lay something light and cool over your eyelids. This could be anything from a cool hand towel to cucumber slices.
Take time and find ways to incorporate the first two tips into your daily routine. Next up in part 2, you will learn the third way to improve and maintain your eye health.
With eyeglass frames towing the line between function and fashion, it's no surprise that the shape of eyeglass frames is changing in some dramatic ways. Some of the new options have vintage qualities to them with rounded, cat-eye, aviator and wayfarer shapes; while others have a more ultramodern approach with spikes, curves, and shapes that are more avant-garde than everyday. Round eyeglasses are scaling up in size and offering more complex shapes such as hexagons and octagons. This new strain of oversized eyeglasses and sunglasses are great for anonymity, and are on trend with celebrity style eyewar. However, these larger scale eyeglass frames can be quite tricky to wear as this style doesn't necessarily work with most facial shapes. Be sure to carefully select a frame that does not engulf your entire face.
Even square frames make an appearance this season alongside oval and 70s glam rock throwbacks. But on a whole, the current availability of eyeglass and sunglass frames range from retro to futuristic.
Speaking of futuristic eyeglasses, Oakley and Google are both working on glasses that will project information directly on to the lenses. Oakley with it's Smart Glasses, and Google with Project Glass. The smart glasses use a technology called augmented reality which gives users information about real life objects or places. Oakley is targeting athletes for its line of "smart glasses". The company is also looking to incorporate augmented reality in its military subsidiary, Eye Safety Systems. These latest developments in eyewear technology have truly turned wearing eyeglasses into a multimedia experience.
And while Oakley and Google look towards the future, Lafont Eyewear harkens back to the past with the classic shapes and colors of Lafont Babel glasses with horned rim, cateye, and other retro styles.
For those interested in serious vintage eyeglasses, as opposed to retro eyeglasses that just appear to be vintage, there is always unique vintage eyewear available online and in excellent condition. Many vintage frames provide the perfect touch of old Hollywood glamour. An elegant pair of Schiaparelli catseye frame with rhinestones and flower design may just be the frame for you. However, if rhinestones piqued your interest or you prefer a more modern, urban chic pair of glasses, then you'll love the Swarovski crystals collection. Swarovski designer sunglasses feature an assortment of frames in metal and acetate with their signature color and clear crystal accents. Other stylish models come in black, gold and blush and include a strong silhouette that is softened by the Swanflower motif on the temple arms. Delicate frames, pinks and pastels, amber and honey hues, and frosted tortoise frames breathe new life into these classic eyeglass frame styles.
This season, designer eyewear collection range fancy to futuristic, rock 'n' roll to demur, and everything in between. No matter if you decide to go vintage or retro, you'll love what the designer collections have in store for you this season.