The development of the eyewear industry has allowed for the growth of particular sectors that satisfy a large range of necessities. Sports eyewear for instance has grown significantly. This growth, aided by technological advancements, has improved the performance of athletes and amateur sports´ fans around the world. It is important to note that different sports have different technological requirements and a single pair of eyeglasses would hardly satisfy customer necessities within different environments. In this blog article we will concentrate on Water activities eyewear, featuring Opsales Eyewear and FGX International. These brands present a selection of frames for different water activities and preferences.
Opsales Eyewear Presents the Old Harbor Outfitters (OHO) brand sunglasses, which are specifically designed for dedicated fishermen. The technology used on these frames ensures durability and resistance under the hardest fishing conditions around the planet. In fact, the materials for this collection include A9 composite, which is an anti-corrosive, durable material; Also, TR90 is used to ensure the virtual elimination of frame stretching. The lenses used for this collection feature triple polarization allowing anglers to see further beneath the surface of the water. The collection is one of the best options for professional and amateur fishers. FGX International produces the Body Glove Youth ophthalmic collection. This line targets boys 8 to 14 years old looking for a sporty style. The Body Glove brand is known world wide for its use of technological advancements on every sport item the produce. FGX International has stayed loyal to this commitment and through 22 different frames offers a collection embodying the spirit of water sports. Colors for this collection include navy and brown with yellow or red accents.
Those who love the sea and beach have always expressed their love for them through their clothing styles and accessories. Over the years the eyewear industry has been able to embody different scenarios, personalities and cultures The difficulties involved in doing this are clear. It is not easy to represent feelings and atmospheres through eyeglasses' frames. However, some brands are capable of getting inspiration from different sources and project it on their products.
Different companies use different techniques to achieve the results they desire. Some companies rely on the use of colors to allow user to feel identified with the feeling of a particular model. Other companies rely on the use of materials to provide textures and shape to their objectives. We have two examples of companies doing this below. First we have the Kenmark Group, which has launch the Lilly Pulitzer Eyewear collection. This brand has taken its inspiration from the Palm Beach Lifestyle. The collection includes 14 ophthalmic and 4 sun styles intended for women around the ages 17 to 54; it also offers six ophthalmic frames for girls 6 to 16. This option has been able to provide colors that truly embody life at the beach, and it also uses durable materials such as metals, and zyls. The sunglasses on this collection feature CR-39 lenses in solid and gradient tints. Secondly, we have Eyewear Designs, a company that launched Venezuela Eyewear. This collection has allowed the brand to present the Latin American culture through eyewear. The designs and colors used for this collection provide a general atmosphere that emulates the feeling of the South Beach life. The collection comes in 12 styles in zyl or metal zyl combinations, featuring culture at its best.
Not every company is aware of the influence it has on customers and the role culture has on its creations. As a matter of fact, innovation can come in many different forms. Certain brands innovate in their use of materials, the uniqueness of their designs, while others focus on the personality of the brand itself. Whatever the case, eyewear brands are part of the accessories that determine our culture. Those who have a clear understanding of this take advantage of the different characteristics they can offer to customers.
Here are 2 examples of this. Eyewear Designs launches Cubavera and with this collection, the brand has been able to bring to the modern customer aspects of the old Latin culture into a tangible product. This collection features 12 styles which include one zyl, two metal/zyl combinations and nine metals. The general air of the collection represents the relaxed atmosphere of south beach and the exoticness of guayabera shirts from Latin America. The twelve different designs try to show the philosophy of the Cubavera brand, which over the year has designed and sold pant, shorts, jackets and accessories for modern customers ages 15-88. Similarly, Tura launches the Marco o´Polo Eyewear collection. Inspired in the use of natural materials, this Scandinavian brand offers customers a piece of the philosophy of this part of the world. The ophthalmic line offers 20 different styles for women, men, and in unisex combos. Customers can choose from vintage styles and modern styles, which express simplicity, and sophistication.
The eyewear industry has played an important role in the development of many technologies. Although it is true that many advancements have not been integrated by eyewear manufacturers, there are also a number of unique technologies which have emerged from the necessity of improving products for customers Current technologies are proof of the needs that modern customers have. Some advancement include high quality lenses, which can provide total U.V. protection, while presenting anti-scratch features. The improvement in materials has also been evident, many manufacturers use titanium, aluminum and high quality acetates to create durable options for users.
Here are two examples of eyewear brands integrating technologies into frames. Sàfilo USA launches Carrera X-cede. This collection is particularly unique for its use of  NXT lens technology.  The main feature of this technology is its color enhancing ability, with a polarized lens option. This technology is so unique, that it has managed to offer a non-film polarization system, which provides a molecular bond to the lens in a polarized, color enhanced product. This is a prescription-ready Carrera sunglass collection. It consists of 12 different styles available for customer on the authorized laboratory network. Users have love this new technological advancement, because it solves the problem of fading lens colors, and polarization film peeling. The styles include traditional and retro shapes in colors such as tortoise, black and combinations of black-red and black-gold. Sama Eyewear launches the Sahara eyewear collection. This collection attempts to embody the egyptian ancient culture through modern day technologies. In particular, this collection feature a remarkable nickel-free plating, which offers rich color variations. This collection is also produced using the best japanese titanium, and plastic. Also, customized colors have been created for this collection including Nile, Kohl, Crimson and Oasis.
The adjectives used to describe Germans are usually related to precision, quality and durability. It is very unusual to find a person who disregards the historic popularity of German engineering and the high quality associated with the products coming from this nation. This dedication to quality is not particular to a few industries. Germany has been able to integrate its commitment to perfection to most of its industries, including the eyewear industry. In this article we will present the case of two German base companies, which are widely known for the quality of their frames and their use of high quality materials.
Cazal Eyewear has presented their Cazal Legends Collection. This collection has attempted to show the true vintage spirit of the brand, remembering all the details of this iconic option. The colors and materials used 25 years ago have been used. In fact, every single detail evokes the design and construction of these authentic frames. The collection is a limited edition that has been manufactured in Passau, Germany. For many years this iconic collection using bold and unique styles served celebrities such as Stevie Wonder and Sammy Davis, Jr. There is no question why the brand has managed to become so popular over the years, considering quality, materials and stylish models. Germany has also produce major sports brands such as Puma. The Luxottica Group has presented the Puma Eyewear collection, with high quality options for consumers. Loyal to its traditional European heritage, Luxotica has been able to offer stylish sporty styles, which offer a new fashion option. Materials on this collection feature aluminum, injection molded plastic, titanium and plastic. Colors on this collection present some of the colors traditional on Puma items including black and brick.
In this article we will feature the versatility that the eyewear industry, and particular Avalon Eyewear, offers. In fact, there are many products the eyewear industry creates that satisfy a wide range of needs. Athletes for instance are capable of performing much better these days than they were 20 years ago. Teenagers and children can express their personalities from very early ages. Today, men and women can both participate in current fashion trends and enjoy of superior craftsmanship. The ophthalmic lines the industry has are also of the best quality. The number of providers the industry has is overwhelming, but only a selected group of brands have created a lasting impact on customers. Furthermore, only a small group of influencing brands can present variety in the eyewear industry. We will look at two products by Avalon eyewear, a company that has been able to show versatility through each one of its projects.

The Vivian Morgan Eyewear is a brand created under the intention of giving driven, timeless and modern women an eyewear option. This collection by Avalon gives 12 innovative options, which are unique in terms of design, patterns and textures. This originality is accentuated by the use of materials such as laser crafted metals, metal/acetate, and acetate. The Vivian Morgan frames are special because they can allow women to project themselves in a variety of ways, from the librarian look to the rock ´n roll fanatic. Colors include red and lime. The Bookmark Eyewear collection on the other hand is targeted at women 40 and older. This collection shows Avalon intentions of targeting women looking for elegance an style within a single frame. The patterns and color of this collection are modern and feature colors such as leopard, black cherry and tortoise.
The importance fans give to how their artists dress and interact is worth noticing. The most important and influential artists eventually become fashion and behavior references to their fans and the upcoming generation. Many famous artists are well known for owning fashion brands under their names, and for appealing to a larger audience with a specific set of fashion items. These fashion items are usually sold to loyal fans and trendsetters. One can imagine that most fashion setters only follow the fashion of the most famous artists, but the reality is that even small artists are able to partner up with major brands and offer excellent products, with unique fashionable designs. In this article we will consider two artists who have been able to provide different styles within a fashion conscious market.
First, the Eastern States Eyewear presents Randees Kandees. This is a sunglass collection, which features the designs of Randee Bassen. The most interesting aspects of this collection include the artist's perception on colors and shapes. The Randees Kandees collection will be distributed as part of the Eastern States´ Exces umbrella. The details on this collection are unique and offer metal enhancements, rhinestones and contoured cuts. These styles are directed at women searching for freedom and self-realization. Finally, under a licensing agreement Match Eyewear has agreed to produce Danny Gokey Eyewear. The collection attempts to portray the personal aspects of the life of the country/pop artist and philanthropist. The collections present 12 different styles, which are unique for their use of colors, textures and materials. The different styles are targeted to men between the ages 18 to 35.
The personality and characters of different celebrities have always been a source of inspiration to fans and and followers. Each famous character has a particular set of characteristics which distinguishes them from others. Many companies have realized this, and understand the desire that consumers have in sharing eyewear and clothing styles with their favorite artists. Of course, eyewear designers play a very important role within this. Manufacturers ensure that the materials used will be of the highest quality, but it is crucial for each design to portray the basic characteristics of the featured artists. Different personalities with different styles have different ways of presenting themselves, in this occasion we will consider Randy Jackson´s Eyewear and Paris Hilton´s Sunglasses.

Randy Jackson Eyewear is produced by Zyloware. The collection intends to show Randy Jackson´s style, with a touch of ¨cool¨, independence and power. Zyloware has targeted men 25 to 50, through 11 styles made of stainless steel and zyl. The collections features rectangle frames in semi-rimless and fully rimmed variations. The product also highlights spring hinges or flex temples, snap-in nose pads, double bridges, suspended lenses and two-tone colorations. Logos are only branded on the interior temple tip. On the other hand, we have the red carpet glamour of Paris Hilton´s persona. The Paris Hilton collection has been created under a license agreement with Gripping Eyewear Inc. (GEI). Consisting of 12 styles, the collection integrates the sophistication and casual looks of Paris Hilton. The frame come in 3 to 4 colors and feature magnetic temples showing emblematic PAris Hilton logos.
The eyewear industry is well known for the value it creates and for the versatility of its products. Customers are able to enjoy superior craftsmanship in sunglasses and frames, and can express personality and sentiments through a single item. The wide variety of styles existing in the industry comes from different areas. On the one hand, there are hundreds of manufacturers that have managed to pull out competitive products for specific niche markets.
On the other hand, the industry has the advantage of using many available resources, including materials, designers and distribution channels. In this blog article we will focus on brands producing frame based on acetate, in order to show one side of the versatile eyewear industry. Teka Eyewear has presented the Huveli Milano collection. The aim of this collection is to fulfill the needs of youngsters between the ages 10 to 16. Teka Eyewear recognizes that despite the fact that this collection is available in many materials, this particular niche market prefer acetates. Acetates give the collection flexibility a proper fit for most customers. The frames are available in rounds, rectangles, and squares. Another brand actively using acetates is Bevel. The most visible features of the new Bevel acetate collection is the use og their signature beta hinge design. The collection uses a one piece beta hinge that goes all the way from the hinge area through the main temple core. The designs are also enhance with the use of bright colors, colourful hinges and frames which include fire brick, steel blue/dark orchid, and violet/magenta.
Two of the most important aspects when considering eyewear options for outdoor activities are materials and comfort. On the one hand, due to the intrinsic nature of outdoor activities, materials are essential to ensuring the durability of the items. Weak materials can perform poorly in some environments and will not satisfy the expectations of customers. Now, the toughness of a frame means nothing without appropriate comfort. It is important to be comfortable when doing different activities outdoors. The balance between these two factors is determinant for the success of a brand targeting this particular market.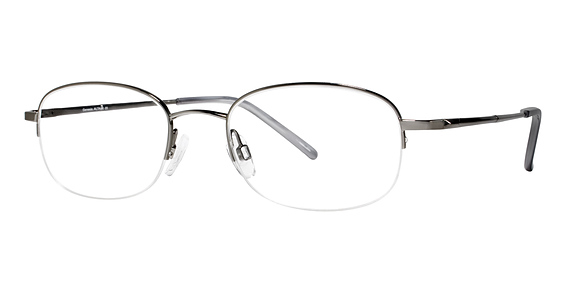 In order to provide these two elements, Modo Eyewear has partnered up with Tretorn, to produce  its new Tretorn Glasogon eyewear collection for men and women.  Tretorn is a popular outdoor lifestyle brand, with a focus on men's and women's outdoor apparel. This collection has 12 sunglass options and 16 ophthalmic styles, each in four different colors. This outdoors´ option comes in zyl and metal/zyl combination materials, featuring full-rimmed and semi-rimless shapes. The logo imprints on the frames are inspired in the swedish flag. The collection offers colors such as brown, tortoise, red and purple, also including metal tones. Now, the Bauer Eyewear was launched by New York Eye. This is a value-infused 30 piece optical collection, which has been inspired by the quality and performance capabilities of the brand's accessories and outerwear. The commitment New York Eye has always had with durability and quality is reflected in the selection of materials for this collection. Frames are made of titanium, stainless steel, zyl and TR90. Colors include black, blue, tortoise and brown.