Posts Tagged 'designer eyeglasses'
Eyewear plays a crucial role in the lives of a lot of people. Eyeglasses and sunglasses determine, in many cases, the way in which a person expresses his or her personality. It is fair to say that not every eyewear maker is able to satisfy every eyewear user. However, it is also fair to recognize that many eyewear makers can fully satisfy specific niche markets. In this blog article we will consider two different brands which have focused on helping sports´ fanatics and athletes express their passion for sports and physical activities. These two brands attempt to embody every aspect of the sports industry through durable and stylish frames.
The first brand we will consider is Eyeking which has introduced Under Armour Performance Eyewear. The main characteristic of these frames is their toughness, which implies extended durability for every item on this collection. The different styles presented under this collection are targeted to specific sports such as baseball, running and softball, yet the designs are so versatile they can be used across many different disciplines. This collection feature Peripheral Vision technology which allows users to enjoy better vision providing over 20% more peripheral vision. Switch Vision, has also introduced a sport performance line called Switch. This particular collection features a magnetic lens interchangeable system. It is evident that under different light conditions an athlete or sports´ fanatic can take advantage of the different options each frame provides. Every item comes in different kits, which in turn present at least three different options for lens´ change.
Due to the dynamism in the eyewear industry, it can be very hard for a brand to stay true to its origins and legacy. There is a fine line between innovation and heritage, and eyewear producers try not to cross it. Identity is important for customers, and as long as a brand can maintain its loyalty to its main characteristics, customers will also be loyal to the brand. Obviously, for an eyewear company to remain competitive it is important for it to innovate and create new styles.
Here are two examples of companies who have done this well. Gotti Switzerland presents Gotti Eyeglasses, which consist of sunglasses and ophthalmic frames made out of the highest quality materials in the market. These materials include titanium acetate and buffalo horn. While acetates are produced in Europe, the titanium is manufactured in Japan, which ensures the highest quality the industry can offer. One of the most important characteristics of the Gotti eyeglasses is that the final touches of the items are done by hand. Another brand, the OGI Evolution Collection, calls upon the heritage and traditions of the brand, and every pair of eyeglasses executes the details expected. This collection is unique in its approach to dare tradition and challenge conventions. The line consists of 65 different styles made of unique materials such as titanium, monel, stainless steel, and Italian acetate. Some designs feature oval shapes, some others rectangles while the most daring ones offer deeper eye shapes for more progressive lenses.
Even those who do not know much about eyeglasses agree on this: quality, appearance and performance mean everything in the eyewear industry. This has and will continue to be true. It is also fair to say that it is not an easy task to blend these components into one single product. In many cases, brands have to sacrifice certain features in order to fulfill other necessities.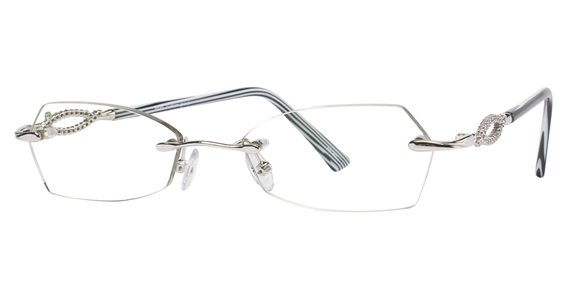 In this blog article we will focus on two brands that take the eyewear industry to a different level. Teka Eyewear and Charmant are two unique brands that achieve great looks with quality materials and outstanding performance. The most recognizable feature of these two brands is the materials they use, which we will detail for you. Teka Eyewear presents itself through its wood collection, which is an impressively stylish and creative option for consumers. This particular collection comes in nine different styles, featuring frame fronts constructed in durable materials such as acetate, and stainless steel and wooden temples. This last characteristic is what makes this collection unique. Using exotic wooden materials such as zebra, bubinga, maple, ebony and asam, Teka eyewear offers a range of two to seven colors embodying the different personalities and natural tones of wood. Charmant Eyewear also presents a unique offer to customers interested in exploring new durable options in ophthalmic lenses. Charmant Titanium Perfection is the embodiment of titanium and versatility in one collection. Attitude, Studio and Statement are the three different series that this collection presents, each featuring a different personality of titanium. The Attitude series is directed at classic customers, The Studio series is for those looking for style and performance, and the statement series for those looking into making a real statement. The collection consists of 33 frames for men and 29 for women.
Every one would like to own a pair of glasses that has been seen adorning their favorite actor or actress. We can say that the craze for fashion is such that we are all enslaved to it. We take innumerable pains to look like celebrities who are styling eyewear and looking great on a magazine cover.
Popular celebrities on the T.V., famous singers, hosts and actors bring these trends to the market and create an audience for it. This often works as a great marketing strategy that earns big bucks to the eyeglass retailers. From the current times, we can take the example of the
Harry Porter eyeglasses
. These glasses are extremely famous in the teenage market. There is a huge demand for these simple glasses that have a round frame.
Another famous celebrity who is known particularly for eyeglasses is
Forest Whitaker
. The star not only wears eyeglasses during a show or a shoot but also in his personal life. The strategy of the star to position himself in the mind of his fans and audience is extremely different from what his competitors do. He has simply made a following out of his love for the glasses that he wears. His eyeglasses have now become synonymous with his identity and persona.
Marilyn Monroe
is another famous name that almost everyone knows about. Her eyeglasses spell retro and chic. Those big round and cat like frames are suggestive of the celebrity's style statement. Not to forget the black and red shades are the trademark in this category.
Then comes
Lady Gaga
, a style icon of today who has plenty of fans. The singer is known for her daring and sometimes downright weird fashion. She has made popular the round eyeglasses that were one of the earliest to hit the markets. The crazy fashion trends that she has brought to the market have made her an inspiration for marketers and new product developers. In 2011 itself she was signed by Polaroid as its creative director of the first ever sunglasses that could not only protect you from the sun but also click pictures. "This is the first ever pair of sunglasses that can be worn out to protect your eyes from the sun and they can also take pictures," she said at that time.
Johnny Depp
is another extremely renowned Hollywood actor who is popular for his sense of style. He brought in a following for round glasses with brown plastic frames that look so simple yet so classic. Johnny Depp glasses are cool in their look and extremely comfortable. Try these for a young and fresh appeal.  Johnny Depp is probably singlehandedly responsible for the retro chic eyeglasses craze that has been sweeping the country in the last couple of years.
The
Donna Karan New York eyeglasses
(or
DKNY
as most people call them) have been a top style statement since 1985. The brand was launched by none other than Donna Karan, a renowned fashion icon. Donna Karan graduated from the Parson School of design and has been associated with fashion since then. DKNY brand is not just about eyewear and is also popular for fragrances and skin care products. However, its range of glasses has made a huge impact in the markets. The brand is not only famous in and around New York but serves global markets. The core objective of the firm is to bring to the world, best of New York's fashion.
DKNY eyeglasses are a huge hit amongst celebrities too. Not only do stars and popular personalities wear them while shooting but also while relaxing. The year 2000 saw
Lisa Kudrow
adorning two different styles of DKNY eyewear in a movie named "Hanging Up". Celebrities love DKNY glasses for the stylish appeal and excellent quality. The glasses have a certain elegance and charisma to them. This fan following for DKNY eyeglasses makes them extremely popular amongst the common crowd also. Another reason why people are crazy about the DKNY brand is that the company never slows down on the part of innovation. The brand has created its image by bringing to the markets new concepts and developments with in no time at all. The designer range that it offers depicts the commitment that the brand has shown towards quality.
Another plus point worth mentioning about DKNY eyeglasses is that they maintain a fine balance between style and sense. These glasses offer a perfect blend between eye care and fashion. The name has something for all. Those who have a subtle taste can choose from a variety of options including the range of rimless ones that are simple yet look cool. For those who like the playful and fun look can go for plastic frames in metallic and bubbly colours. Plenty of styles in a classic appeal are also on the DKNY list. DKNY is one such name that will offer trendy eyewear suited to the taste of different people.
Within the sunglasses category, DKNY sunglasses offer various interesting models. The range includes aviators, rectangular and round frames in street-smart designs. The eyeglasses for both men and women reflect the pulse of New York. The colours palate for men is kept minimal yet interesting. Their designs come in classic black, blue and turquoise. For women, the variety in colour is much more extensive including shades like black, blue, brown, tortoise, red, burgundy, gold and silver.
BOSS Hugo Boss eyeglasses. BOSS Hugo Boss is synonymous with exceptional textiles, design, and fabrication—a true icon in menswear and now in eyeglasses.  The BOSS Hugo Boss eyeglasses collections awaken the BOSS Hugo Boss man to a wardrobe full of color and innovative fabrics.  The feel is casual with a subtle flair of sophistication.  The BOSS Hugo Boss eyewear collection complements this style with characteristic agility and subtlety.
The versatility offered by The BOSS Hugo Boss eyeglasses is unique. Colors ranging from Crystal Honey to Dark Havana, and shapes blending classic aviator, retro, and round looks make The BOSS Hugo Boss eyeglasses a personal statement in themselves. In fact, the exquisite designs of these stylish trends make The BOSS Hugo Boss eyeglasses stand out with their 100% authenticity, making any person an individual.
The luxury of stylish eyeglasses is accessible through The BOSS Hugo Boss variety for Women. Surely any woman would bring in style with the
BOSS 0378 glasses model
. In fact, these eyeglasses offer an average fit with a single bridge and an exclusive Cat Eye shape. This style does not come at a price; metallic materials ensure durability on them. The BOSS Hugo Boss eyeglasses also offer durability through Plastic materials and the BOSS eyeglasses are a fantastic example. These Italian designed eyeglasses bring together class and casual looks to a different level. They maintain with their oval shape the unique distinctiveness of The BOSS Hugo Boss eyeglasses.
The Ray Ban eyeglasses collection is relatively new compared to the sunglasses collection, being introduced only just a few years ago.  The collection has grown over the years, but still stays within a relatively narrow range of classic styles.  Variations of the Wayfarer, rectangle, and aviator designs dominate the collection.  For those who have worn Ray Ban, and nearly everyone has, Ray-Ban glasses offer the same benchmarks of quality.  Ray-Ban eyeglasses have the style, materials, craftsmanship, and comfort that we all have come to expect.  You will find a choice of materials in traditional shapes, full frame and half frame, oval and rectangular.  With Ray Ban glasses you cannot go wrong.
The Ray Ban eyeglasses line is relatively new, compared to the Ray Ban Sunglasses collection, having been introduced in the last 10 years.  Most of the eyeglasses line follows the same classic lines as the sunglasses collection, with Wayfarer, Ronsir, and even aviator styles like the
Ray Ban RX6049 eyeglasses
frame, and the
Ray Ban RX8403
eyeglasses frame.
The Ray Ban eyeglasses collection includes a variety of styles in plastics and metals.  Most frames have a rectangular shape variation.  The most popular Ray Ban glasses frame by far is the
RX5121 Wayfarer glasses
frame.  It has the same shape as the famous
Wayfarer Sunglasses
, but without the lenses, and so it is less expensive and will accomodate all types of lenses and prescriptions.
While eyeglasses are a necessity for many, the designer eyewear industry is based primary on want versus need. And with the help of flash sales and members-only sites such as Gilt and HauteLook, and online retailers such as Eyeglasses.com, the average consumer can now afford to purchase designer goods at a tremendous savings. We are also finding that the luxury sales sector is increasing rapidly with Generation Y leading the charge in all fashion categories, including premium luxury and full-priced online luxury retail.
Generation Y increased premium luxury fashion by 33 percent in 2011 over 2010. Though it represents the smallest group of luxury consumers, this group of twenty-somethings has also led the charge of full-priced online luxury retail, spending 31 percent more on designer duds than the year before. They have also shown and increase in spending among all groups in specific retail categories, such as jewelry, shelling out 27 percent more in 2011.
While the financial standpoint on designer eyewear will vary among working youngsters, many limit their eyewear purchases to a minimum. Those with insurance typically have one pair of glasses with little to no extras and keep an old pair for backup. One popular trend is to layer contact lenses and oversized sunglasses. For eyeglasses, the trend is something along the lines of a Clark Kent horned rim eyeglass frame or retro (read: ironic), possibly vintage eyeglasses.
"Most [generation Y-ers] are unaware of differences in lens types and just go with whatever lenses their optometrist's office recommends," says Kate Baker, 29, at Moneywise Payroll in Charlottesville, Va. "Most have to pay extra for anti-glare and scratch-resistance, if they can afford it; optical insurance isn't that common."
In terms of specialty glasses, the young members of Generation Y are often unaware of their existence or usefulness. While few of the students are interested in spending additional cash on special glasses, an explanation of why they are special or what they do help move them toward buying.
These tech-savvy shoppers take to the Internet to research eyewear options and compare prices. In fact, females in their 20s often window shop in person to examine the product firsthand but search online for a better deal. But this is not the only advantage online shopping provides: Many Gen-Y-ers relay convenience as web's biggest advantage to brick and mortar retail. This added convenience has only made it that much easier for them to spend on luxury items they may not have had access to before.
RayBan's philosophy of 'Never Hide' was in full swing for the 2012 collection. With three notable updated takes on the classic Wayfarer eyeglasses, RayBan springs into high gear with their latest designer sunglasses.
RayBan Sunglasses unleashed the loud and proud Rare Prints series of Wayfarer sunglasses. There is definitely no hiding in these eyeglass frames! This very special collection combines colorful new patterns with the classic Wayfarer aesthetic. The frames in this limited edition printed series are considered collector's items, so a pair while you can.
Anyone who has ever tried on a pair of Ray-Ban sunglasses will have fond memories of the classic Wayfarer. RayBan RB2151 Sunglasses. Available in tortoise or the infamous black frame color, the RB2151 is proof once again that the Wayfarer never goes out of style. Whether dressed up with a mens suit or dressed down with jeans and sneakers, this frame was truly made for everyday wear and all occasions. Following the same benchmarks of quality and comfort, the RayBan RB2151 provides the craftsmanship you've come to expect from the brand with the same classic look that you remember.
The classic Wayfarer design gets a modern twist with this limited edition folding eyeglass frame. This incarnation of the classic RayBan Wayfarer folds up into a compact shape perfect for front shirt pockets or small clutch purses. The Ray Ban Folding Wayfarer also comes with a leather carry case to prevent scratches and smudges on the lenses. Available in brown, black, tortoise, and variations on each, the folding Wayfarer is the next step in the evolution of this classic eyeglass frame.
It's hard to imagine that a company specializing in aviator sunglasses for aircraft pilots could turn out a sunglass frame as colorful and audacious as the sunglasses found in the Rare Prints collection. But it's exactly this brand of tenacity and reinvention that has kept Ray Ban relevant for over 70 years. Along with the aviator sunglasses, the Wayfarer continues to be the most popular eyeglass frame for Ray Ban year after year. The iconic frame continues to not only make an appearance every season, but contribute to each new eyewear collection put out by the designer giant.
Ray Bans are well-known for appearing on famous faces throughout history. Whether it be Tom Cruise in Risky Business and Top Gun, or General McArthur during World War II, the Ray Ban reputation definitely precedes itself. This reputation for style and quality easily transforms into the current line of prescription eyewear. Whichever pair of eyeglasses you choose, as long as they are authentic Ray Bans, you will not be disappointed. Just ensure that you order from an authorized reseller and you will be more than satisfied with your piece of history.
Prescription sunglasses are important for everyday use. Not only do these sunglasses block out sun glare when walking or driving, sunglass lenses also protect your eyes from UV rays. Whether you decide to purchase designer sunglasses or eyeglasses with Transitions lenses, any type of sun protection will prove beneficial.
Having a eyeglass prescription no longer equals a limited range of sunglass frames. There are many different types of sunglass frames available for use with your prescription including polarized sunglasses, designer and vintage sunglasses. Sport specific sunglasses are also available for fishing, golfing, boating, and driving. You can also find these sunglasses in children's sizes since their eyes need to be protected as well.
When determining the type of sunglasses that would like to purchase, you need to ask yourself for what purpose they are going to be used for. Do you only want them for the style that they give, the function of protecting your eyes, or the simple fact that you just feel comfortable not allowing people to see your eyes?
There are many different types of lenses available for your prescription sunglasses. For anyone interested in a light shade from the sun may want to choose a light gray gradient polycarbonate lens. These lenses help to shade the eyes but yet others to be able to see the person's eyes. You will find that there are different grades of darkness that can be applied to your sunglasses. You might also consider the type of material that your frames will be made of. Active people who are on the go constantly or may have jobs that are very physical, may want to purchase frames that are lightweight and more flexible such as the Gucci 2908/S Sunglasses. You can choose from plastic or metal types of materials.
You also have to think about the actual shape of the frame when it pertains to your glasses. You can find several different websites on the Internet that will take into consideration the shape of your face and actually tell you what shape of frame would best compliment your look. The many shapes that are available include oval, round, rectangular, cat eye, and aviator. You can also decide on exactly how much frame you want to cover the glasses. You can choose from a full frame, half frame, or a rimless frame which is becoming very popular.
The most important factor about purchasing any eyewear whether they are prescription sunglasses or everyday eyeglasses is the way they fit and how you feel in them. Consider you next pair of glasses as an investment since you will wear them on a daily basis. Make sure that you find a frame that feels good and will stand up to your lifestyle. Regardless of how expensive a pair of glasses is, if you are not comfortable in them or they do not frame your face the way you had hoped, you will know right away these glasses are not for you. Once you find a quality sunglass frame that looks and feels good to you, be sure to have prescription lenses put in. It is definitely money well spent.