MySQL server version: 5.5.8 collapsPage options: Array ( [title] => Glasses Buying Guide [sortOrder] => ASC [sort] => pageName [defaultExpand] => how-to-buy [expand] => 1 [depth] => 3 [inExcludePage] => exclude [linkToPage] => 1 [inExcludePages] => 304, 742, 185, 286 [showPosts] => [animate] => 0 [postTitleLength] => 0 [useCookies] => 1 [debug] => 1 [customExpand] => [customCollapse] => [expandWidget] => ) PAGE QUERY: SELECT wp_posts.ID, wp_posts.post_parent, wp_posts.post_title, wp_posts.post_name, date(wp_posts.post_date) as 'date' FROM wp_posts WHERE wp_posts.post_status='publish' AND post_name NOT IN ('304', '742' , '185' , '286' ) AND ID NOT IN ('304', '742' , '185' , '286' ) AND wp_posts.post_type='page' ORDER BY wp_posts.post_title ASC PAGE QUERY RESULTS Array ( [0] => stdClass Object ( [ID] => 2198 [post_parent] => 249 [post_title] => Series: Eyeglass Frame Adjustments - Chapter 1, Frame Truing [post_name] => series-eyeglass-frame-adjustments-chapter-1-frame-truing [date] => 2012-05-05 ) [1] => stdClass Object ( [ID] => 2201 [post_parent] => 249 [post_title] => Series: Eyeglass Frame Adjustments - Chapter 2, Plastic Frames [post_name] => series-eyeglass-frame-adjustments-chapter-2-plastic-frames [date] => 2012-05-06 ) [2] => stdClass Object ( [ID] => 277 [post_parent] => 742 [post_title] => A&A Optical [post_name] => a-a-optical [date] => 2009-11-05 ) [3] => stdClass Object ( [ID] => 209 [post_parent] => 742 [post_title] => Adidas [post_name] => adidas [date] => 2010-01-19 ) [4] => stdClass Object ( [ID] => 249 [post_parent] => 246 [post_title] => Adjust Eyeglasses [post_name] => adjusting-your-eyeglasses [date] => 2010-01-25 ) [5] => stdClass Object ( [ID] => 1311 [post_parent] => 253 [post_title] => Aetna Vision Insurance [post_name] => aetna-vision-insurance [date] => 2011-06-04 ) [6] => stdClass Object ( [ID] => 306 [post_parent] => 251 [post_title] => Anti-Reflective (AR) Coating [post_name] => anti-reflective-ar-coating [date] => 2009-11-09 ) [7] => stdClass Object ( [ID] => 1334 [post_parent] => 0 [post_title] => Associate Program [post_name] => associate-program [date] => 2011-06-09 ) [8] => stdClass Object ( [ID] => 1325 [post_parent] => 253 [post_title] => Avesis Vision Insurance [post_name] => avesis-vision-insurance [date] => 2011-06-04 ) [9] => stdClass Object ( [ID] => 188 [post_parent] => 742 [post_title] => BCBG Max Azria [post_name] => bcbg-max-azria [date] => 2009-12-06 ) [10] => stdClass Object ( [ID] => 189 [post_parent] => 185 [post_title] => BCBG Max Azria Sunglasses [post_name] => bcbg-max-azria-sunglasses [date] => 2009-12-06 ) [11] => stdClass Object ( [ID] => 243 [post_parent] => 251 [post_title] => Bifocal Lenses [post_name] => bifocal-lenses [date] => 2009-11-09 ) [12] => stdClass Object ( [ID] => 254 [post_parent] => 253 [post_title] => Block Vision Insurance [post_name] => block-vision-insurance [date] => 2009-11-09 ) [13] => stdClass Object ( [ID] => 1316 [post_parent] => 253 [post_title] => Blue Cross Blue Shield Vision Insurance [post_name] => blue-cross-blue-shield-vision-insurance [date] => 2011-06-04 ) [14] => stdClass Object ( [ID] => 190 [post_parent] => 742 [post_title] => Brooks Brothers [post_name] => brooks-brothers [date] => 2009-12-06 ) [15] => stdClass Object ( [ID] => 204 [post_parent] => 685 [post_title] => Buying FAQ [post_name] => faq-1 [date] => 2009-11-09 ) [16] => stdClass Object ( [ID] => 318 [post_parent] => 742 [post_title] => Calvin Klein [post_name] => calvin-klein-2 [date] => 2009-12-06 ) [17] => stdClass Object ( [ID] => 744 [post_parent] => 742 [post_title] => Calvin Klein [post_name] => calvin-klein [date] => 2011-02-02 ) [18] => stdClass Object ( [ID] => 317 [post_parent] => 185 [post_title] => Calvin Klein Meets USB [post_name] => calvin-klein-meets-usb-2 [date] => 2009-11-21 ) [19] => stdClass Object ( [ID] => 186 [post_parent] => 185 [post_title] => Calvin Klein Sunglasses [post_name] => calvin-klein-sunglasses [date] => 2009-11-21 ) [20] => stdClass Object ( [ID] => 191 [post_parent] => 742 [post_title] => Chloe [post_name] => chloe-1 [date] => 2009-12-06 ) [21] => stdClass Object ( [ID] => 291 [post_parent] => 185 [post_title] => Chloe Sunglasses [post_name] => chloe [date] => 2009-12-06 ) [22] => stdClass Object ( [ID] => 292 [post_parent] => 185 [post_title] => Christian Audigier [post_name] => christian-audigier [date] => 2009-12-06 ) [23] => stdClass Object ( [ID] => 276 [post_parent] => 742 [post_title] => Clariti Airmag [post_name] => airmag [date] => 2009-11-05 ) [24] => stdClass Object ( [ID] => 242 [post_parent] => 251 [post_title] => Cleaning Eyeglasses [post_name] => cleaning-eyeglasses [date] => 2009-11-08 ) [25] => stdClass Object ( [ID] => 2190 [post_parent] => 246 [post_title] => Cleaning Frames [post_name] => cleaning-frames [date] => 2012-05-04 ) [26] => stdClass Object ( [ID] => 203 [post_parent] => 185 [post_title] => Club Monaco [post_name] => club-monaco-1 [date] => 2009-11-27 ) [27] => stdClass Object ( [ID] => 293 [post_parent] => 742 [post_title] => Club Monaco Eyewear [post_name] => club-monaco [date] => 2009-12-06 ) [28] => stdClass Object ( [ID] => 294 [post_parent] => 742 [post_title] => Cole Haan [post_name] => cole-haan [date] => 2009-12-06 ) [29] => stdClass Object ( [ID] => 316 [post_parent] => 742 [post_title] => Converse [post_name] => converse [date] => 2009-11-21 ) [30] => stdClass Object ( [ID] => 247 [post_parent] => 306 [post_title] => Crizal [post_name] => crizal [date] => 2009-12-06 ) [31] => stdClass Object ( [ID] => 248 [post_parent] => 306 [post_title] => Crizal Sun [post_name] => crizal-sun [date] => 2009-12-06 ) [32] => stdClass Object ( [ID] => 1300 [post_parent] => 253 [post_title] => Davis Vision Insurance [post_name] => davis-vision-insurance [date] => 2011-06-03 ) [33] => stdClass Object ( [ID] => 213 [post_parent] => 185 [post_title] => Diane Von Furstenberg [post_name] => diane-von-furstenberg [date] => 2009-12-06 ) [34] => stdClass Object ( [ID] => 214 [post_parent] => 742 [post_title] => Diane Von Furstenberg Eyewear [post_name] => diane-von-furstenberg-eyewear [date] => 2009-12-06 ) [35] => stdClass Object ( [ID] => 288 [post_parent] => 742 [post_title] => EasyTwist [post_name] => easytwist [date] => 2009-12-06 ) [36] => stdClass Object ( [ID] => 257 [post_parent] => 253 [post_title] => ECPA Vision Insurance [post_name] => ecpa-vision-insurance [date] => 2009-11-07 ) [37] => stdClass Object ( [ID] => 174 [post_parent] => 286 [post_title] => Elle [post_name] => elle [date] => 2009-12-07 ) [38] => stdClass Object ( [ID] => 210 [post_parent] => 742 [post_title] => Ellen Tracy Eyewear [post_name] => ellen-tracy-eyewear [date] => 2009-12-06 ) [39] => stdClass Object ( [ID] => 211 [post_parent] => 185 [post_title] => Ellen Tracy Sunglasses [post_name] => ellen-tracy-eyewear-1 [date] => 2009-12-06 ) [40] => stdClass Object ( [ID] => 236 [post_parent] => 246 [post_title] => Eye Glasses Frame Shapes [post_name] => eye-glasses-frame [date] => 2009-11-09 ) [41] => stdClass Object ( [ID] => 238 [post_parent] => 246 [post_title] => Eye Glasses Frames Materials [post_name] => eye-glasses-frames-materials [date] => 2009-11-15 ) [42] => stdClass Object ( [ID] => 199 [post_parent] => 685 [post_title] => Eye Health [post_name] => eye-health [date] => 2009-11-09 ) [43] => stdClass Object ( [ID] => 251 [post_parent] => 685 [post_title] => Eyeglass Lenses [post_name] => eyeglass-lenses [date] => 2009-11-09 ) [44] => stdClass Object ( [ID] => 2532 [post_parent] => 246 [post_title] => Eyeglasses Fit [post_name] => eyeglasses-fit [date] => 2014-02-12 ) [45] => stdClass Object ( [ID] => 237 [post_parent] => 246 [post_title] => Eyeglasses Frames Parts [post_name] => eyeglasses-frames-parts [date] => 2009-11-09 ) [46] => stdClass Object ( [ID] => 252 [post_parent] => 246 [post_title] => Eyeglasses Online [post_name] => eyeglasses-online [date] => 2009-11-09 ) [47] => stdClass Object ( [ID] => 282 [post_parent] => 246 [post_title] => Eyeglasses Size [post_name] => eyeglasses-size [date] => 2010-07-07 ) [48] => stdClass Object ( [ID] => 259 [post_parent] => 253 [post_title] => EyeMed Vision Insurance [post_name] => eyemed-vision-insurance [date] => 2009-11-07 ) [49] => stdClass Object ( [ID] => 261 [post_parent] => 251 [post_title] => FAQ [post_name] => faq [date] => 2009-11-29 ) [50] => stdClass Object ( [ID] => 212 [post_parent] => 185 [post_title] => Fendi Sunglasses [post_name] => fendi-sunglasses [date] => 2009-12-06 ) [51] => stdClass Object ( [ID] => 175 [post_parent] => 286 [post_title] => First For Women [post_name] => first-for-women [date] => 2009-12-07 ) [52] => stdClass Object ( [ID] => 176 [post_parent] => 286 [post_title] => Fitness [post_name] => fitness [date] => 2009-12-07 ) [53] => stdClass Object ( [ID] => 314 [post_parent] => 742 [post_title] => Fitovers [post_name] => fitovers [date] => 2009-11-15 ) [54] => stdClass Object ( [ID] => 260 [post_parent] => 253 [post_title] => Flex Spending Vision Insurance [post_name] => flex-spending [date] => 2009-11-07 ) [55] => stdClass Object ( [ID] => 280 [post_parent] => 246 [post_title] => Flexible Eyeglasses [post_name] => flexible-eyeglasses [date] => 2009-11-09 ) [56] => stdClass Object ( [ID] => 289 [post_parent] => 742 [post_title] => Flexon [post_name] => flexon [date] => 2009-12-06 ) [57] => stdClass Object ( [ID] => 177 [post_parent] => 286 [post_title] => Fox News [post_name] => fox-news [date] => 2009-12-07 ) [58] => stdClass Object ( [ID] => 240 [post_parent] => 246 [post_title] => Frames for Glasses Lenses [post_name] => frames-for-glasses-lenses [date] => 2009-11-09 ) [59] => stdClass Object ( [ID] => 246 [post_parent] => 685 [post_title] => Glasses [post_name] => glasses [date] => 2009-11-15 ) [60] => stdClass Object ( [ID] => 262 [post_parent] => 246 [post_title] => Glasses Face Shape [post_name] => glasses-face-shape [date] => 2009-11-09 ) [61] => stdClass Object ( [ID] => 239 [post_parent] => 246 [post_title] => Glasses Frame Quality [post_name] => glasses-frame-quality [date] => 2009-11-09 ) [62] => stdClass Object ( [ID] => 250 [post_parent] => 246 [post_title] => Glasses Frame Types [post_name] => eyeglass-frames [date] => 2009-11-09 ) [63] => stdClass Object ( [ID] => 235 [post_parent] => 246 [post_title] => Glasses Online [post_name] => glasses-online [date] => 2009-11-11 ) [64] => stdClass Object ( [ID] => 232 [post_parent] => 185 [post_title] => Gucci Sunglasses [post_name] => gucci-sunglasses [date] => 2009-12-07 ) [65] => stdClass Object ( [ID] => 295 [post_parent] => 742 [post_title] => Guess [post_name] => guess [date] => 2009-12-06 ) [66] => stdClass Object ( [ID] => 312 [post_parent] => 185 [post_title] => Harley Davidson [post_name] => harley-davidson [date] => 2009-11-21 ) [67] => stdClass Object ( [ID] => 43 [post_parent] => 312 [post_title] => Harley Davidson Sunglasses [post_name] => harley-davidson-sunglasses [date] => 2009-10-03 ) [68] => stdClass Object ( [ID] => 313 [post_parent] => 312 [post_title] => Harley-Davidson Sunglasses [post_name] => harley-davidson-sunglasses-2 [date] => 2009-11-21 ) [69] => stdClass Object ( [ID] => 244 [post_parent] => 251 [post_title] => High Index Lenses [post_name] => high-index-lenses-2 [date] => 2009-11-09 ) [70] => stdClass Object ( [ID] => 263 [post_parent] => 246 [post_title] => How to Buy Eyewear [post_name] => how-to-buy-eyewear [date] => 2009-11-09 ) [71] => stdClass Object ( [ID] => 685 [post_parent] => 0 [post_title] => How to Buy Glasses Online [post_name] => how-to-buy-glasses-online [date] => 2011-01-28 ) [72] => stdClass Object ( [ID] => 1321 [post_parent] => 253 [post_title] => Humana Vision Insurance [post_name] => humana-vision-insurance [date] => 2011-06-04 ) [73] => stdClass Object ( [ID] => 287 [post_parent] => 286 [post_title] => In Style [post_name] => in-style [date] => 2009-12-07 ) [74] => stdClass Object ( [ID] => 253 [post_parent] => 685 [post_title] => Insurance [post_name] => insurance [date] => 2009-11-21 ) [75] => stdClass Object ( [ID] => 215 [post_parent] => 185 [post_title] => Izod Sunglasses [post_name] => izod-sunglasses [date] => 2009-12-06 ) [76] => stdClass Object ( [ID] => 274 [post_parent] => 185 [post_title] => Jason Wu [post_name] => jason-wu [date] => 2009-11-21 ) [77] => stdClass Object ( [ID] => 296 [post_parent] => 742 [post_title] => Joseph Abboud [post_name] => joseph-abboud [date] => 2009-12-06 ) [78] => stdClass Object ( [ID] => 217 [post_parent] => 742 [post_title] => Lafont Eyewear [post_name] => lafont-eyewear [date] => 2009-12-06 ) [79] => stdClass Object ( [ID] => 216 [post_parent] => 185 [post_title] => Lafont Issy & LA [post_name] => lafont-issy-la [date] => 2009-12-06 ) [80] => stdClass Object ( [ID] => 218 [post_parent] => 185 [post_title] => Lafont Sunglasses [post_name] => lafont-sunglasses [date] => 2009-12-06 ) [81] => stdClass Object ( [ID] => 233 [post_parent] => 742 [post_title] => Lanvin [post_name] => lanvin [date] => 2009-12-07 ) [82] => stdClass Object ( [ID] => 198 [post_parent] => 742 [post_title] => LBI Eyewear [post_name] => lbi-eyewear [date] => 2009-10-03 ) [83] => stdClass Object ( [ID] => 264 [post_parent] => 251 [post_title] => Lens Quality [post_name] => lens-quality [date] => 2009-11-09 ) [84] => stdClass Object ( [ID] => 284 [post_parent] => 251 [post_title] => Lens Restrictions [post_name] => lens-restrictions [date] => 2010-05-26 ) [85] => stdClass Object ( [ID] => 297 [post_parent] => 742 [post_title] => Lilly Pulitzer [post_name] => lilly-pulitzer [date] => 2009-12-06 ) [86] => stdClass Object ( [ID] => 311 [post_parent] => 310 [post_title] => Luxottica: Prada Linea Rossa [post_name] => luxottica-prada-linea-rossa [date] => 2009-09-26 ) [87] => stdClass Object ( [ID] => 178 [post_parent] => 286 [post_title] => Mademoiselle [post_name] => mademoiselle [date] => 2009-12-07 ) [88] => stdClass Object ( [ID] => 278 [post_parent] => 742 [post_title] => Marchon [post_name] => marchon [date] => 2009-12-07 ) [89] => stdClass Object ( [ID] => 298 [post_parent] => 185 [post_title] => Michael Kors [post_name] => michael-kors [date] => 2009-12-07 ) [90] => stdClass Object ( [ID] => 196 [post_parent] => 742 [post_title] => Modo [post_name] => modo [date] => 2009-11-15 ) [91] => stdClass Object ( [ID] => 221 [post_parent] => 742 [post_title] => Nautica [post_name] => nautica [date] => 2009-12-07 ) [92] => stdClass Object ( [ID] => 179 [post_parent] => 286 [post_title] => New York Times [post_name] => new-york-times [date] => 2009-12-07 ) [93] => stdClass Object ( [ID] => 220 [post_parent] => 742 [post_title] => Nike [post_name] => nike [date] => 2009-12-06 ) [94] => stdClass Object ( [ID] => 219 [post_parent] => 185 [post_title] => Nike Sunglasses [post_name] => nike-sunglasses-2 [date] => 2009-12-06 ) [95] => stdClass Object ( [ID] => 222 [post_parent] => 742 [post_title] => Nina Ricci [post_name] => nina-ricci [date] => 2009-12-07 ) [96] => stdClass Object ( [ID] => 223 [post_parent] => 742 [post_title] => Nine West [post_name] => nine-west [date] => 2009-12-07 ) [97] => stdClass Object ( [ID] => 224 [post_parent] => 185 [post_title] => Oakley Sunglasses [post_name] => oakley-sunglasses [date] => 2009-12-07 ) [98] => stdClass Object ( [ID] => 182 [post_parent] => 286 [post_title] => Oprah Winfrey Show [post_name] => oprah-winfrey-show [date] => 2009-12-07 ) [99] => stdClass Object ( [ID] => 273 [post_parent] => 742 [post_title] => Orvis [post_name] => orvis [date] => 2009-11-15 ) [100] => stdClass Object ( [ID] => 208 [post_parent] => 185 [post_title] => Paris Hilton [post_name] => paris-hilton [date] => 2010-01-19 ) [101] => stdClass Object ( [ID] => 225 [post_parent] => 742 [post_title] => Perry Ellis [post_name] => perry-ellis [date] => 2009-12-07 ) [102] => stdClass Object ( [ID] => 310 [post_parent] => 742 [post_title] => Prada [post_name] => prada [date] => 2009-11-15 ) [103] => stdClass Object ( [ID] => 265 [post_parent] => 246 [post_title] => Prescription Glasses [post_name] => prescription-glasses [date] => 2009-11-09 ) [104] => stdClass Object ( [ID] => 266 [post_parent] => 246 [post_title] => Prescription Sunglasses [post_name] => prescription-sunglasses [date] => 2009-11-07 ) [105] => stdClass Object ( [ID] => 267 [post_parent] => 251 [post_title] => Progressive Lenses [post_name] => progressive-lenses [date] => 2009-11-09 ) [106] => stdClass Object ( [ID] => 226 [post_parent] => 742 [post_title] => Pucci Eyewear [post_name] => pucci-eyewear [date] => 2009-12-07 ) [107] => stdClass Object ( [ID] => 268 [post_parent] => 246 [post_title] => Pupillary Distance [post_name] => pupillary-distance [date] => 2009-11-09 ) [108] => stdClass Object ( [ID] => 315 [post_parent] => 742 [post_title] => Randy Jackson [post_name] => randy-jackson [date] => 2009-11-15 ) [109] => stdClass Object ( [ID] => 192 [post_parent] => 742 [post_title] => Ray Ban [post_name] => ray-ban [date] => 2009-12-06 ) [110] => stdClass Object ( [ID] => 187 [post_parent] => 185 [post_title] => Ray Ban Sunglasses [post_name] => ray-ban-sunglasses [date] => 2009-12-06 ) [111] => stdClass Object ( [ID] => 269 [post_parent] => 246 [post_title] => Reading Glasses [post_name] => reading-glasses [date] => 2009-11-09 ) [112] => stdClass Object ( [ID] => 270 [post_parent] => 251 [post_title] => Replacement Lenses [post_name] => replacement-lenses [date] => 2009-11-09 ) [113] => stdClass Object ( [ID] => 308 [post_parent] => 185 [post_title] => Revo [post_name] => revo [date] => 2009-11-21 ) [114] => stdClass Object ( [ID] => 194 [post_parent] => 742 [post_title] => Revolution [post_name] => revolution [date] => 2009-11-15 ) [115] => stdClass Object ( [ID] => 181 [post_parent] => 282 [post_title] => Right Size Glasses – Tutorial [post_name] => right-size-glasses [date] => 2010-01-11 ) [116] => stdClass Object ( [ID] => 271 [post_parent] => 246 [post_title] => Rimless Eyeglasses [post_name] => rimless-eyeglasses [date] => 2009-11-09 ) [117] => stdClass Object ( [ID] => 275 [post_parent] => 742 [post_title] => Rudy Project [post_name] => rudy-project [date] => 2009-11-15 ) [118] => stdClass Object ( [ID] => 228 [post_parent] => 742 [post_title] => Sigrid Olsen [post_name] => sigrid-olsen [date] => 2009-12-07 ) [119] => stdClass Object ( [ID] => 279 [post_parent] => 742 [post_title] => Silhouette [post_name] => silhouette [date] => 2009-12-07 ) [120] => stdClass Object ( [ID] => 1306 [post_parent] => 253 [post_title] => Spectera Vision Insurance [post_name] => spectera-vision-insurance [date] => 2011-06-03 ) [121] => stdClass Object ( [ID] => 180 [post_parent] => 286 [post_title] => Spirit [post_name] => spirit [date] => 2009-12-07 ) [122] => stdClass Object ( [ID] => 207 [post_parent] => 742 [post_title] => Sydney Love [post_name] => sydney-love [date] => 2010-01-19 ) [123] => stdClass Object ( [ID] => 299 [post_parent] => 742 [post_title] => Ted Baker [post_name] => ted-baker [date] => 2009-12-07 ) [124] => stdClass Object ( [ID] => 305 [post_parent] => 685 [post_title] => Testimonials [post_name] => testimonials [date] => 2010-11-19 ) [125] => stdClass Object ( [ID] => 300 [post_parent] => 185 [post_title] => Theory [post_name] => theory [date] => 2009-12-06 ) [126] => stdClass Object ( [ID] => 205 [post_parent] => 742 [post_title] => Timex [post_name] => timex [date] => 2010-01-19 ) [127] => stdClass Object ( [ID] => 229 [post_parent] => 185 [post_title] => Tommy Bahama [post_name] => tommy-bahama [date] => 2009-12-07 ) [128] => stdClass Object ( [ID] => 301 [post_parent] => 742 [post_title] => Tommy Hilfiger [post_name] => tommy-hilfiger [date] => 2009-12-06 ) [129] => stdClass Object ( [ID] => 201 [post_parent] => 251 [post_title] => Transitions® Lenses [post_name] => transition-lenses [date] => 2009-11-09 ) [130] => stdClass Object ( [ID] => 195 [post_parent] => 185 [post_title] => True Religion [post_name] => true-religion-eyewear [date] => 2009-12-07 ) [131] => stdClass Object ( [ID] => 283 [post_parent] => 246 [post_title] => Try On Glasses [post_name] => try-on-glasses [date] => 2009-11-07 ) [132] => stdClass Object ( [ID] => 302 [post_parent] => 742 [post_title] => TuraFlex [post_name] => turaflex [date] => 2009-12-06 ) [133] => stdClass Object ( [ID] => 183 [post_parent] => 286 [post_title] => US Weekly [post_name] => us-weekly [date] => 2009-12-07 ) [134] => stdClass Object ( [ID] => 281 [post_parent] => 251 [post_title] => UV Protection [post_name] => uv-protection [date] => 2009-11-07 ) [135] => stdClass Object ( [ID] => 245 [post_parent] => 251 [post_title] => Varilux Lenses [post_name] => varilux-lens [date] => 2009-12-06 ) [136] => stdClass Object ( [ID] => 230 [post_parent] => 742 [post_title] => Vera Wang [post_name] => vera-wang [date] => 2009-12-07 ) [137] => stdClass Object ( [ID] => 231 [post_parent] => 742 [post_title] => Versace [post_name] => versace [date] => 2009-12-07 ) [138] => stdClass Object ( [ID] => 1473 [post_parent] => 0 [post_title] => Virtual Try On - VTO [post_name] => virtual-try-on [date] => 2011-09-14 ) [139] => stdClass Object ( [ID] => 200 [post_parent] => 199 [post_title] => Vision Impairment Costs Billions [post_name] => vision-impairment-costs-billions [date] => 2009-11-09 ) [140] => stdClass Object ( [ID] => 234 [post_parent] => 199 [post_title] => Vision Link Directory [post_name] => vision-links [date] => 2009-12-13 ) [141] => stdClass Object ( [ID] => 184 [post_parent] => 286 [post_title] => Vogue [post_name] => vogue [date] => 2009-12-07 ) [142] => stdClass Object ( [ID] => 272 [post_parent] => 253 [post_title] => VSP Vision Insurance [post_name] => vsp-vision-insurance [date] => 2009-11-07 ) [143] => stdClass Object ( [ID] => 241 [post_parent] => 685 [post_title] => Your Prescription [post_name] => your-prescription [date] => 2009-11-09 ) ) AUTOEXPAND Array ( [0] => how-to-buy )
Posts Tagged 'eyewear technology'
August 6th, 2012 | Author:
Eyeglasses.com Blog
The Eyewear industry has evolved over the years to offer customers the highest quality of products available. The industry has done this by using current technologies, high quality materials and superior craftsmanship. Some of the most noticeable advancements in the eyewear industry relate to the development of high-tech lenses. Today, customers can enjoy different lenses options, which can provide them with protection and fashionable looks. In this blog article we will concentrate on the effort by Luxottica and Sàfilo Eyewear companies. Both manufacturers have blended the use of high-tech lens technology with contemporary designs.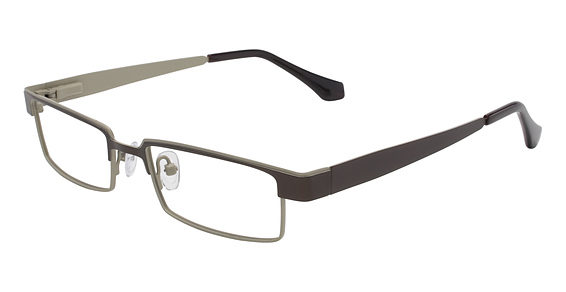 Luxottica Eywear has presented the Ray-Ban limited edition Ambermatic Collection to celebrate Ray-Ban's 75th anniversary. This collection consists of four classic aviator styles featuring a special yellow lens that darkens depending on the temperature and light levels. This technology helps the user block sun glare and highlight silhouettes and shapes. Styles present details like cable temples, top bars and temple tips covered in mother-of-pearl. Every style presents a design intended for men with different preferences, from the aviation fanatics to the hunting, fishing and shooting enthusiasts. Sàfilo Eyewear also has designed a collection with important features. With the launch of Carrera X-cede, Sàfilo USA also presents its new take on lens technology for sunglasses. This collection is powered by the NXT lens technology, which is a polarized, color enhancing, prescription-ready option. The particularity of this technology is that it uses a non-film polarization technique, which fuses polarization and optical clarity. The collection offers 12 styles in colors such as flash silver mirror, black and gray.
April 5th, 2012 | Author:
Eyeglasses.com Blog
Here is an upcoming designer eyeglasses line that has already gathered a following from the stars. The line is from Alexander Daas, who is seen as a rising star in the eyewear world. Despite the company's humble beginnings, already celebrities such as Jenny McCarthy and Sammy Hagar have been seen wearing the eyewear. The background of the eyewear company is fascinating. The breakout line Alexander Daas was conceived by optician and eyewear stylist Alex Feldman. With a decade of hands-on experience, Feldman found himself frequently altering frames to craft a superior look and fit for his clients. All of those changes led to the birth of the line.

Drawing on his years of experience in the optical industry, Feldman focuses his designs on aesthetically pleasing functionality that combines effortless chic and glamour. Each frame showcases the company's signature hinge, which is an elegant double-grooved bar. The decorative of the eyewear chain, which features a signature pendant on which the eyewear can be suspended. Simple hexagonal cutouts at the temple tips reference the company's signature style but also serve as a connection for attaching the chain. The collection encompasses a range of sizing options to accommodate smaller PDs. Lastly, one of the things we like about this line is that Alexander Daas will be donating three percent of sales from its retail partners to a charity of the company's choice in the company's name. This is always great to see. We hope you've enjoy this article on this upcoming eyewear line.
Posted in
Blog
|
Tags:
buy eyeglasses online
,
buy glasses online
,
buy sunglasses online
,
Carrera eyeglasses
,
carrera sunglasses
,
celebrity eyeglasses
,
children's eyewear
,
classic eyeglasses
,
designer eyeglasses marketing professionals
,
designer eyeglasses online
,
designer eyewear online
,
designer sunglasses online
,
discount eyeglasses online
,
discount glasses online
,
discount sunglasses online
,
ernest hemingway
,
Ernest Hemingway Eyewear
,
evatik eyewear
,
eyeglass frames online
,
eyeglasses online
,
eyewear for snow
,
eyewear technology
,
FGX International Eyewear
,
glasses online
,
kids eyeglasses
,
modo eyewear
,
online eyeglasses
,
online glasses
,
online sunglasses
,
retro classic eyeglasses
,
retro eyeglasses
,
revolution eyewear
,
signature eyewear
,
snow eyewear
,
sunglass frames online
,
sunglasses online
,
upcoming eyewear
|
No Comments »