Posts Tagged 'modo eyewear'
Eyewear brands often contribute to the industry more than just a name. In many cases Eyewear manufacturers are able to provide styles that can satisfy the needs of most customers. The way a designer uses materials to create a unique design is key to customer satisfaction and loyalty. In this article we will focus on brands that provide a look for every occasion. As seen below, approaches to provide a look for every occasion can vary from brand to brand. However, what is important is that customers are happy and that the quality of the product exceeds expectations.
Modo eyewear has introduced its Derek Lam ophthalmic collection. This line consists of five acetate frames and four titanium designs. This collection attempts to satisfy the everyday needs of young-in-spirit, cultured, sophisticated and elegant woman. Japanese artisans have handcrafted every frame, which ensures superior manufacturing quality. The designs are a classic representation of vintage styles, based on silhouettes from the 40´s and 50´s. Round shapes accentuate the vintage look on every frame. Colors include feminine options such as acorn, pine, scarlet, chianti, pink and tortoise. These frames are perfect for every occasion, helping women express their sensuality and sophistication. A different option is presented by A-look Optics, which has introduced Tony Morgan Eyewear. This collection offers 100 creative designs targeted to almost every consumer, regardless of age, cultural background or gender. The designs are available in ophthalmic and sunglass styles. Colors include orange, yellow, red and black. Every option this collection offers is a great choice for every occasion.
The eyewear industry is well known for the value it creates and for the versatility of its products. Customers are able to enjoy superior craftsmanship in sunglasses and frames, and can express personality and sentiments through a single item. The wide variety of styles existing in the industry comes from different areas. On the one hand, there are hundreds of manufacturers that have managed to pull out competitive products for specific niche markets.
On the other hand, the industry has the advantage of using many available resources, including materials, designers and distribution channels. In this blog article we will focus on brands producing frame based on acetate, in order to show one side of the versatile eyewear industry. Teka Eyewear has presented the Huveli Milano collection. The aim of this collection is to fulfill the needs of youngsters between the ages 10 to 16. Teka Eyewear recognizes that despite the fact that this collection is available in many materials, this particular niche market prefer acetates. Acetates give the collection flexibility a proper fit for most customers. The frames are available in rounds, rectangles, and squares. Another brand actively using acetates is Bevel. The most visible features of the new Bevel acetate collection is the use og their signature beta hinge design. The collection uses a one piece beta hinge that goes all the way from the hinge area through the main temple core. The designs are also enhance with the use of bright colors, colourful hinges and frames which include fire brick, steel blue/dark orchid, and violet/magenta.
Two of the most important aspects when considering eyewear options for outdoor activities are materials and comfort. On the one hand, due to the intrinsic nature of outdoor activities, materials are essential to ensuring the durability of the items. Weak materials can perform poorly in some environments and will not satisfy the expectations of customers. Now, the toughness of a frame means nothing without appropriate comfort. It is important to be comfortable when doing different activities outdoors. The balance between these two factors is determinant for the success of a brand targeting this particular market.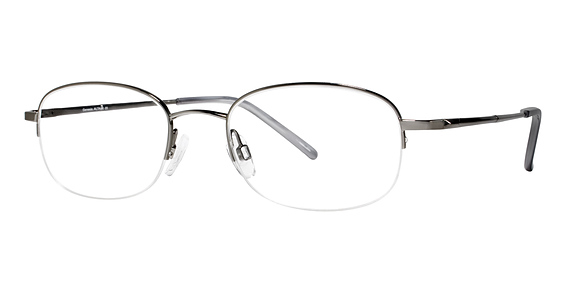 In order to provide these two elements, Modo Eyewear has partnered up with Tretorn, to produce  its new Tretorn Glasogon eyewear collection for men and women.  Tretorn is a popular outdoor lifestyle brand, with a focus on men's and women's outdoor apparel. This collection has 12 sunglass options and 16 ophthalmic styles, each in four different colors. This outdoors´ option comes in zyl and metal/zyl combination materials, featuring full-rimmed and semi-rimless shapes. The logo imprints on the frames are inspired in the swedish flag. The collection offers colors such as brown, tortoise, red and purple, also including metal tones. Now, the Bauer Eyewear was launched by New York Eye. This is a value-infused 30 piece optical collection, which has been inspired by the quality and performance capabilities of the brand's accessories and outerwear. The commitment New York Eye has always had with durability and quality is reflected in the selection of materials for this collection. Frames are made of titanium, stainless steel, zyl and TR90. Colors include black, blue, tortoise and brown.
Successful children's eyewear makers are able to provide comfort and to allow children the luxury of durable products. This is a benefit because it ensures the continuity of their optical treatments. In this post we will consider Jonathan Cate Eyewear, and how this children's eyewear maker has managed to produce children's eyewear through a variety of models. Additionally, we will look at the case of Modo: Eco-Kids and how these sunglasses intend to become the next generation´s choice.

Katykids is a children´s eyewear collection introduced by Jonathan Cate Eyewear. This is a vast collection line, which offers 12 plastic and 24 metal ophthalmic frames: 12 unisex, 12 boys´ and 12 girls´ styles. Jonathan Cate Eyewear presents on this line 4 Rxable sunglasses, and boys and girls have two models each, which they can enjoy in polarized or non-polarized options. Interestingly enough, each style of eyeglasses comes particularly designed to match and represent the characters of the children´s book The Adventures of Jimbob Jackfoot. This book is a Jonathan Cate Eyewear´s creation, and with it Jonathan Cate Eyewear intends to present a program for children centered on the main characters of this book. Each style of eyeglasses comes in at least 2 different colors. Modo Eyewear also offers different options for children, combining practical functional features with today´s fashion trends. The eco-Kids line from Modo Eyewear is a unique line of ophthalmic eyeglasses for boys and girls between the ages of 8 and 12. This line comes with 11 different styles, which are also non toxic and hypoallergenic. But perhaps the most attractive feature of this collection is its commitment with the environment. An UL Environmental Validation ensures consumers that the products are made of at least 95% recycled materials. Children have the possibility of following the trend of environmental awareness, while following ophthalmic procedures.
Here is an upcoming designer eyeglasses line that has already gathered a following from the stars. The line is from Alexander Daas, who is seen as a rising star in the eyewear world. Despite the company's humble beginnings, already celebrities such as Jenny McCarthy and Sammy Hagar have been seen wearing the eyewear. The background of the eyewear company is fascinating. The breakout line Alexander Daas was conceived by optician and eyewear stylist Alex Feldman. With a decade of hands-on experience, Feldman found himself frequently altering frames to craft a superior look and fit for his clients. All of those changes led to the birth of the line.

Drawing on his years of experience in the optical industry, Feldman focuses his designs on aesthetically pleasing functionality that combines effortless chic and glamour. Each frame showcases the company's signature hinge, which is an elegant double-grooved bar. The decorative of the eyewear chain, which features a signature pendant on which the eyewear can be suspended. Simple hexagonal cutouts at the temple tips reference the company's signature style but also serve as a connection for attaching the chain. The collection encompasses a range of sizing options to accommodate smaller PDs. Lastly, one of the things we like about this line is that Alexander Daas will be donating three percent of sales from its retail partners to a charity of the company's choice in the company's name. This is always great to see. We hope you've enjoy this article on this upcoming eyewear line.
With eyeglass frames towing the line between function and fashion, it's no surprise that the shape of eyeglass frames is changing in some dramatic ways. Some of the new options have vintage qualities to them with rounded, cat-eye, aviator and wayfarer shapes; while others have a more ultramodern approach with spikes, curves, and shapes that are more avant-garde than everyday. Round eyeglasses are scaling up in size and offering more complex shapes such as hexagons and octagons. This new strain of oversized eyeglasses and sunglasses are great for anonymity, and are on trend with celebrity style eyewar. However, these larger scale eyeglass frames can be quite tricky to wear as this style doesn't necessarily work with most facial shapes. Be sure to carefully select a frame that does not engulf your entire face.
Even square frames make an appearance this season alongside oval and 70s glam rock throwbacks. But on a whole, the current availability of eyeglass and sunglass frames range from retro to futuristic.
Speaking of futuristic eyeglasses, Oakley and Google are both working on glasses that will project information directly on to the lenses. Oakley with it's Smart Glasses, and Google with Project Glass. The smart glasses use a technology called augmented reality which gives users information about real life objects or places. Oakley is targeting athletes for its line of "smart glasses". The company is also looking to incorporate augmented reality in its military subsidiary, Eye Safety Systems. These latest developments in eyewear technology have truly turned wearing eyeglasses into a multimedia experience.
And while Oakley and Google look towards the future, Lafont Eyewear harkens back to the past with the classic shapes and colors of Lafont Babel glasses with horned rim, cateye, and other retro styles.
For those interested in serious vintage eyeglasses, as opposed to retro eyeglasses that just appear to be vintage, there is always unique vintage eyewear available online and in excellent condition. Many vintage frames provide the perfect touch of old Hollywood glamour. An elegant pair of Schiaparelli catseye frame with rhinestones and flower design may just be the frame for you. However, if rhinestones piqued your interest or you prefer a more modern, urban chic pair of glasses, then you'll love the Swarovski crystals collection. Swarovski designer sunglasses feature an assortment of frames in metal and acetate with their signature color and clear crystal accents. Other stylish models come in black, gold and blush and include a strong silhouette that is softened by the Swanflower motif on the temple arms. Delicate frames, pinks and pastels, amber and honey hues, and frosted tortoise frames breathe new life into these classic eyeglass frame styles.
This season, designer eyewear collection range fancy to futuristic, rock 'n' roll to demur, and everything in between. No matter if you decide to go vintage or retro, you'll love what the designer collections have in store for you this season.