MySQL server version: 5.5.8 collapsPage options: Array ( [title] => Glasses Buying Guide [sortOrder] => ASC [sort] => pageName [defaultExpand] => how-to-buy [expand] => 1 [depth] => 3 [inExcludePage] => exclude [linkToPage] => 1 [inExcludePages] => 304, 742, 185, 286 [showPosts] => [animate] => 0 [postTitleLength] => 0 [useCookies] => 1 [debug] => 1 [customExpand] => [customCollapse] => [expandWidget] => ) PAGE QUERY: SELECT wp_posts.ID, wp_posts.post_parent, wp_posts.post_title, wp_posts.post_name, date(wp_posts.post_date) as 'date' FROM wp_posts WHERE wp_posts.post_status='publish' AND post_name NOT IN ('304', '742' , '185' , '286' ) AND ID NOT IN ('304', '742' , '185' , '286' ) AND wp_posts.post_type='page' ORDER BY wp_posts.post_title ASC PAGE QUERY RESULTS Array ( [0] => stdClass Object ( [ID] => 2198 [post_parent] => 249 [post_title] => Series: Eyeglass Frame Adjustments - Chapter 1, Frame Truing [post_name] => series-eyeglass-frame-adjustments-chapter-1-frame-truing [date] => 2012-05-05 ) [1] => stdClass Object ( [ID] => 2201 [post_parent] => 249 [post_title] => Series: Eyeglass Frame Adjustments - Chapter 2, Plastic Frames [post_name] => series-eyeglass-frame-adjustments-chapter-2-plastic-frames [date] => 2012-05-06 ) [2] => stdClass Object ( [ID] => 277 [post_parent] => 742 [post_title] => A&A Optical [post_name] => a-a-optical [date] => 2009-11-05 ) [3] => stdClass Object ( [ID] => 209 [post_parent] => 742 [post_title] => Adidas [post_name] => adidas [date] => 2010-01-19 ) [4] => stdClass Object ( [ID] => 249 [post_parent] => 246 [post_title] => Adjust Eyeglasses [post_name] => adjusting-your-eyeglasses [date] => 2010-01-25 ) [5] => stdClass Object ( [ID] => 1311 [post_parent] => 253 [post_title] => Aetna Vision Insurance [post_name] => aetna-vision-insurance [date] => 2011-06-04 ) [6] => stdClass Object ( [ID] => 306 [post_parent] => 251 [post_title] => Anti-Reflective (AR) Coating [post_name] => anti-reflective-ar-coating [date] => 2009-11-09 ) [7] => stdClass Object ( [ID] => 1334 [post_parent] => 0 [post_title] => Associate Program [post_name] => associate-program [date] => 2011-06-09 ) [8] => stdClass Object ( [ID] => 1325 [post_parent] => 253 [post_title] => Avesis Vision Insurance [post_name] => avesis-vision-insurance [date] => 2011-06-04 ) [9] => stdClass Object ( [ID] => 188 [post_parent] => 742 [post_title] => BCBG Max Azria [post_name] => bcbg-max-azria [date] => 2009-12-06 ) [10] => stdClass Object ( [ID] => 189 [post_parent] => 185 [post_title] => BCBG Max Azria Sunglasses [post_name] => bcbg-max-azria-sunglasses [date] => 2009-12-06 ) [11] => stdClass Object ( [ID] => 243 [post_parent] => 251 [post_title] => Bifocal Lenses [post_name] => bifocal-lenses [date] => 2009-11-09 ) [12] => stdClass Object ( [ID] => 254 [post_parent] => 253 [post_title] => Block Vision Insurance [post_name] => block-vision-insurance [date] => 2009-11-09 ) [13] => stdClass Object ( [ID] => 1316 [post_parent] => 253 [post_title] => Blue Cross Blue Shield Vision Insurance [post_name] => blue-cross-blue-shield-vision-insurance [date] => 2011-06-04 ) [14] => stdClass Object ( [ID] => 190 [post_parent] => 742 [post_title] => Brooks Brothers [post_name] => brooks-brothers [date] => 2009-12-06 ) [15] => stdClass Object ( [ID] => 204 [post_parent] => 685 [post_title] => Buying FAQ [post_name] => faq-1 [date] => 2009-11-09 ) [16] => stdClass Object ( [ID] => 318 [post_parent] => 742 [post_title] => Calvin Klein [post_name] => calvin-klein-2 [date] => 2009-12-06 ) [17] => stdClass Object ( [ID] => 744 [post_parent] => 742 [post_title] => Calvin Klein [post_name] => calvin-klein [date] => 2011-02-02 ) [18] => stdClass Object ( [ID] => 317 [post_parent] => 185 [post_title] => Calvin Klein Meets USB [post_name] => calvin-klein-meets-usb-2 [date] => 2009-11-21 ) [19] => stdClass Object ( [ID] => 186 [post_parent] => 185 [post_title] => Calvin Klein Sunglasses [post_name] => calvin-klein-sunglasses [date] => 2009-11-21 ) [20] => stdClass Object ( [ID] => 191 [post_parent] => 742 [post_title] => Chloe [post_name] => chloe-1 [date] => 2009-12-06 ) [21] => stdClass Object ( [ID] => 291 [post_parent] => 185 [post_title] => Chloe Sunglasses [post_name] => chloe [date] => 2009-12-06 ) [22] => stdClass Object ( [ID] => 292 [post_parent] => 185 [post_title] => Christian Audigier [post_name] => christian-audigier [date] => 2009-12-06 ) [23] => stdClass Object ( [ID] => 276 [post_parent] => 742 [post_title] => Clariti Airmag [post_name] => airmag [date] => 2009-11-05 ) [24] => stdClass Object ( [ID] => 242 [post_parent] => 251 [post_title] => Cleaning Eyeglasses [post_name] => cleaning-eyeglasses [date] => 2009-11-08 ) [25] => stdClass Object ( [ID] => 2190 [post_parent] => 246 [post_title] => Cleaning Frames [post_name] => cleaning-frames [date] => 2012-05-04 ) [26] => stdClass Object ( [ID] => 203 [post_parent] => 185 [post_title] => Club Monaco [post_name] => club-monaco-1 [date] => 2009-11-27 ) [27] => stdClass Object ( [ID] => 293 [post_parent] => 742 [post_title] => Club Monaco Eyewear [post_name] => club-monaco [date] => 2009-12-06 ) [28] => stdClass Object ( [ID] => 294 [post_parent] => 742 [post_title] => Cole Haan [post_name] => cole-haan [date] => 2009-12-06 ) [29] => stdClass Object ( [ID] => 316 [post_parent] => 742 [post_title] => Converse [post_name] => converse [date] => 2009-11-21 ) [30] => stdClass Object ( [ID] => 247 [post_parent] => 306 [post_title] => Crizal [post_name] => crizal [date] => 2009-12-06 ) [31] => stdClass Object ( [ID] => 248 [post_parent] => 306 [post_title] => Crizal Sun [post_name] => crizal-sun [date] => 2009-12-06 ) [32] => stdClass Object ( [ID] => 1300 [post_parent] => 253 [post_title] => Davis Vision Insurance [post_name] => davis-vision-insurance [date] => 2011-06-03 ) [33] => stdClass Object ( [ID] => 213 [post_parent] => 185 [post_title] => Diane Von Furstenberg [post_name] => diane-von-furstenberg [date] => 2009-12-06 ) [34] => stdClass Object ( [ID] => 214 [post_parent] => 742 [post_title] => Diane Von Furstenberg Eyewear [post_name] => diane-von-furstenberg-eyewear [date] => 2009-12-06 ) [35] => stdClass Object ( [ID] => 288 [post_parent] => 742 [post_title] => EasyTwist [post_name] => easytwist [date] => 2009-12-06 ) [36] => stdClass Object ( [ID] => 257 [post_parent] => 253 [post_title] => ECPA Vision Insurance [post_name] => ecpa-vision-insurance [date] => 2009-11-07 ) [37] => stdClass Object ( [ID] => 174 [post_parent] => 286 [post_title] => Elle [post_name] => elle [date] => 2009-12-07 ) [38] => stdClass Object ( [ID] => 210 [post_parent] => 742 [post_title] => Ellen Tracy Eyewear [post_name] => ellen-tracy-eyewear [date] => 2009-12-06 ) [39] => stdClass Object ( [ID] => 211 [post_parent] => 185 [post_title] => Ellen Tracy Sunglasses [post_name] => ellen-tracy-eyewear-1 [date] => 2009-12-06 ) [40] => stdClass Object ( [ID] => 236 [post_parent] => 246 [post_title] => Eye Glasses Frame Shapes [post_name] => eye-glasses-frame [date] => 2009-11-09 ) [41] => stdClass Object ( [ID] => 238 [post_parent] => 246 [post_title] => Eye Glasses Frames Materials [post_name] => eye-glasses-frames-materials [date] => 2009-11-15 ) [42] => stdClass Object ( [ID] => 199 [post_parent] => 685 [post_title] => Eye Health [post_name] => eye-health [date] => 2009-11-09 ) [43] => stdClass Object ( [ID] => 251 [post_parent] => 685 [post_title] => Eyeglass Lenses [post_name] => eyeglass-lenses [date] => 2009-11-09 ) [44] => stdClass Object ( [ID] => 2532 [post_parent] => 246 [post_title] => Eyeglasses Fit [post_name] => eyeglasses-fit [date] => 2014-02-12 ) [45] => stdClass Object ( [ID] => 237 [post_parent] => 246 [post_title] => Eyeglasses Frames Parts [post_name] => eyeglasses-frames-parts [date] => 2009-11-09 ) [46] => stdClass Object ( [ID] => 252 [post_parent] => 246 [post_title] => Eyeglasses Online [post_name] => eyeglasses-online [date] => 2009-11-09 ) [47] => stdClass Object ( [ID] => 282 [post_parent] => 246 [post_title] => Eyeglasses Size [post_name] => eyeglasses-size [date] => 2010-07-07 ) [48] => stdClass Object ( [ID] => 259 [post_parent] => 253 [post_title] => EyeMed Vision Insurance [post_name] => eyemed-vision-insurance [date] => 2009-11-07 ) [49] => stdClass Object ( [ID] => 261 [post_parent] => 251 [post_title] => FAQ [post_name] => faq [date] => 2009-11-29 ) [50] => stdClass Object ( [ID] => 212 [post_parent] => 185 [post_title] => Fendi Sunglasses [post_name] => fendi-sunglasses [date] => 2009-12-06 ) [51] => stdClass Object ( [ID] => 175 [post_parent] => 286 [post_title] => First For Women [post_name] => first-for-women [date] => 2009-12-07 ) [52] => stdClass Object ( [ID] => 176 [post_parent] => 286 [post_title] => Fitness [post_name] => fitness [date] => 2009-12-07 ) [53] => stdClass Object ( [ID] => 314 [post_parent] => 742 [post_title] => Fitovers [post_name] => fitovers [date] => 2009-11-15 ) [54] => stdClass Object ( [ID] => 260 [post_parent] => 253 [post_title] => Flex Spending Vision Insurance [post_name] => flex-spending [date] => 2009-11-07 ) [55] => stdClass Object ( [ID] => 280 [post_parent] => 246 [post_title] => Flexible Eyeglasses [post_name] => flexible-eyeglasses [date] => 2009-11-09 ) [56] => stdClass Object ( [ID] => 289 [post_parent] => 742 [post_title] => Flexon [post_name] => flexon [date] => 2009-12-06 ) [57] => stdClass Object ( [ID] => 177 [post_parent] => 286 [post_title] => Fox News [post_name] => fox-news [date] => 2009-12-07 ) [58] => stdClass Object ( [ID] => 240 [post_parent] => 246 [post_title] => Frames for Glasses Lenses [post_name] => frames-for-glasses-lenses [date] => 2009-11-09 ) [59] => stdClass Object ( [ID] => 246 [post_parent] => 685 [post_title] => Glasses [post_name] => glasses [date] => 2009-11-15 ) [60] => stdClass Object ( [ID] => 262 [post_parent] => 246 [post_title] => Glasses Face Shape [post_name] => glasses-face-shape [date] => 2009-11-09 ) [61] => stdClass Object ( [ID] => 239 [post_parent] => 246 [post_title] => Glasses Frame Quality [post_name] => glasses-frame-quality [date] => 2009-11-09 ) [62] => stdClass Object ( [ID] => 250 [post_parent] => 246 [post_title] => Glasses Frame Types [post_name] => eyeglass-frames [date] => 2009-11-09 ) [63] => stdClass Object ( [ID] => 235 [post_parent] => 246 [post_title] => Glasses Online [post_name] => glasses-online [date] => 2009-11-11 ) [64] => stdClass Object ( [ID] => 232 [post_parent] => 185 [post_title] => Gucci Sunglasses [post_name] => gucci-sunglasses [date] => 2009-12-07 ) [65] => stdClass Object ( [ID] => 295 [post_parent] => 742 [post_title] => Guess [post_name] => guess [date] => 2009-12-06 ) [66] => stdClass Object ( [ID] => 312 [post_parent] => 185 [post_title] => Harley Davidson [post_name] => harley-davidson [date] => 2009-11-21 ) [67] => stdClass Object ( [ID] => 43 [post_parent] => 312 [post_title] => Harley Davidson Sunglasses [post_name] => harley-davidson-sunglasses [date] => 2009-10-03 ) [68] => stdClass Object ( [ID] => 313 [post_parent] => 312 [post_title] => Harley-Davidson Sunglasses [post_name] => harley-davidson-sunglasses-2 [date] => 2009-11-21 ) [69] => stdClass Object ( [ID] => 244 [post_parent] => 251 [post_title] => High Index Lenses [post_name] => high-index-lenses-2 [date] => 2009-11-09 ) [70] => stdClass Object ( [ID] => 263 [post_parent] => 246 [post_title] => How to Buy Eyewear [post_name] => how-to-buy-eyewear [date] => 2009-11-09 ) [71] => stdClass Object ( [ID] => 685 [post_parent] => 0 [post_title] => How to Buy Glasses Online [post_name] => how-to-buy-glasses-online [date] => 2011-01-28 ) [72] => stdClass Object ( [ID] => 1321 [post_parent] => 253 [post_title] => Humana Vision Insurance [post_name] => humana-vision-insurance [date] => 2011-06-04 ) [73] => stdClass Object ( [ID] => 287 [post_parent] => 286 [post_title] => In Style [post_name] => in-style [date] => 2009-12-07 ) [74] => stdClass Object ( [ID] => 253 [post_parent] => 685 [post_title] => Insurance [post_name] => insurance [date] => 2009-11-21 ) [75] => stdClass Object ( [ID] => 215 [post_parent] => 185 [post_title] => Izod Sunglasses [post_name] => izod-sunglasses [date] => 2009-12-06 ) [76] => stdClass Object ( [ID] => 274 [post_parent] => 185 [post_title] => Jason Wu [post_name] => jason-wu [date] => 2009-11-21 ) [77] => stdClass Object ( [ID] => 296 [post_parent] => 742 [post_title] => Joseph Abboud [post_name] => joseph-abboud [date] => 2009-12-06 ) [78] => stdClass Object ( [ID] => 217 [post_parent] => 742 [post_title] => Lafont Eyewear [post_name] => lafont-eyewear [date] => 2009-12-06 ) [79] => stdClass Object ( [ID] => 216 [post_parent] => 185 [post_title] => Lafont Issy & LA [post_name] => lafont-issy-la [date] => 2009-12-06 ) [80] => stdClass Object ( [ID] => 218 [post_parent] => 185 [post_title] => Lafont Sunglasses [post_name] => lafont-sunglasses [date] => 2009-12-06 ) [81] => stdClass Object ( [ID] => 233 [post_parent] => 742 [post_title] => Lanvin [post_name] => lanvin [date] => 2009-12-07 ) [82] => stdClass Object ( [ID] => 198 [post_parent] => 742 [post_title] => LBI Eyewear [post_name] => lbi-eyewear [date] => 2009-10-03 ) [83] => stdClass Object ( [ID] => 264 [post_parent] => 251 [post_title] => Lens Quality [post_name] => lens-quality [date] => 2009-11-09 ) [84] => stdClass Object ( [ID] => 284 [post_parent] => 251 [post_title] => Lens Restrictions [post_name] => lens-restrictions [date] => 2010-05-26 ) [85] => stdClass Object ( [ID] => 297 [post_parent] => 742 [post_title] => Lilly Pulitzer [post_name] => lilly-pulitzer [date] => 2009-12-06 ) [86] => stdClass Object ( [ID] => 311 [post_parent] => 310 [post_title] => Luxottica: Prada Linea Rossa [post_name] => luxottica-prada-linea-rossa [date] => 2009-09-26 ) [87] => stdClass Object ( [ID] => 178 [post_parent] => 286 [post_title] => Mademoiselle [post_name] => mademoiselle [date] => 2009-12-07 ) [88] => stdClass Object ( [ID] => 278 [post_parent] => 742 [post_title] => Marchon [post_name] => marchon [date] => 2009-12-07 ) [89] => stdClass Object ( [ID] => 298 [post_parent] => 185 [post_title] => Michael Kors [post_name] => michael-kors [date] => 2009-12-07 ) [90] => stdClass Object ( [ID] => 196 [post_parent] => 742 [post_title] => Modo [post_name] => modo [date] => 2009-11-15 ) [91] => stdClass Object ( [ID] => 221 [post_parent] => 742 [post_title] => Nautica [post_name] => nautica [date] => 2009-12-07 ) [92] => stdClass Object ( [ID] => 179 [post_parent] => 286 [post_title] => New York Times [post_name] => new-york-times [date] => 2009-12-07 ) [93] => stdClass Object ( [ID] => 220 [post_parent] => 742 [post_title] => Nike [post_name] => nike [date] => 2009-12-06 ) [94] => stdClass Object ( [ID] => 219 [post_parent] => 185 [post_title] => Nike Sunglasses [post_name] => nike-sunglasses-2 [date] => 2009-12-06 ) [95] => stdClass Object ( [ID] => 222 [post_parent] => 742 [post_title] => Nina Ricci [post_name] => nina-ricci [date] => 2009-12-07 ) [96] => stdClass Object ( [ID] => 223 [post_parent] => 742 [post_title] => Nine West [post_name] => nine-west [date] => 2009-12-07 ) [97] => stdClass Object ( [ID] => 224 [post_parent] => 185 [post_title] => Oakley Sunglasses [post_name] => oakley-sunglasses [date] => 2009-12-07 ) [98] => stdClass Object ( [ID] => 182 [post_parent] => 286 [post_title] => Oprah Winfrey Show [post_name] => oprah-winfrey-show [date] => 2009-12-07 ) [99] => stdClass Object ( [ID] => 273 [post_parent] => 742 [post_title] => Orvis [post_name] => orvis [date] => 2009-11-15 ) [100] => stdClass Object ( [ID] => 208 [post_parent] => 185 [post_title] => Paris Hilton [post_name] => paris-hilton [date] => 2010-01-19 ) [101] => stdClass Object ( [ID] => 225 [post_parent] => 742 [post_title] => Perry Ellis [post_name] => perry-ellis [date] => 2009-12-07 ) [102] => stdClass Object ( [ID] => 310 [post_parent] => 742 [post_title] => Prada [post_name] => prada [date] => 2009-11-15 ) [103] => stdClass Object ( [ID] => 265 [post_parent] => 246 [post_title] => Prescription Glasses [post_name] => prescription-glasses [date] => 2009-11-09 ) [104] => stdClass Object ( [ID] => 266 [post_parent] => 246 [post_title] => Prescription Sunglasses [post_name] => prescription-sunglasses [date] => 2009-11-07 ) [105] => stdClass Object ( [ID] => 267 [post_parent] => 251 [post_title] => Progressive Lenses [post_name] => progressive-lenses [date] => 2009-11-09 ) [106] => stdClass Object ( [ID] => 226 [post_parent] => 742 [post_title] => Pucci Eyewear [post_name] => pucci-eyewear [date] => 2009-12-07 ) [107] => stdClass Object ( [ID] => 268 [post_parent] => 246 [post_title] => Pupillary Distance [post_name] => pupillary-distance [date] => 2009-11-09 ) [108] => stdClass Object ( [ID] => 315 [post_parent] => 742 [post_title] => Randy Jackson [post_name] => randy-jackson [date] => 2009-11-15 ) [109] => stdClass Object ( [ID] => 192 [post_parent] => 742 [post_title] => Ray Ban [post_name] => ray-ban [date] => 2009-12-06 ) [110] => stdClass Object ( [ID] => 187 [post_parent] => 185 [post_title] => Ray Ban Sunglasses [post_name] => ray-ban-sunglasses [date] => 2009-12-06 ) [111] => stdClass Object ( [ID] => 269 [post_parent] => 246 [post_title] => Reading Glasses [post_name] => reading-glasses [date] => 2009-11-09 ) [112] => stdClass Object ( [ID] => 270 [post_parent] => 251 [post_title] => Replacement Lenses [post_name] => replacement-lenses [date] => 2009-11-09 ) [113] => stdClass Object ( [ID] => 308 [post_parent] => 185 [post_title] => Revo [post_name] => revo [date] => 2009-11-21 ) [114] => stdClass Object ( [ID] => 194 [post_parent] => 742 [post_title] => Revolution [post_name] => revolution [date] => 2009-11-15 ) [115] => stdClass Object ( [ID] => 181 [post_parent] => 282 [post_title] => Right Size Glasses – Tutorial [post_name] => right-size-glasses [date] => 2010-01-11 ) [116] => stdClass Object ( [ID] => 271 [post_parent] => 246 [post_title] => Rimless Eyeglasses [post_name] => rimless-eyeglasses [date] => 2009-11-09 ) [117] => stdClass Object ( [ID] => 275 [post_parent] => 742 [post_title] => Rudy Project [post_name] => rudy-project [date] => 2009-11-15 ) [118] => stdClass Object ( [ID] => 228 [post_parent] => 742 [post_title] => Sigrid Olsen [post_name] => sigrid-olsen [date] => 2009-12-07 ) [119] => stdClass Object ( [ID] => 279 [post_parent] => 742 [post_title] => Silhouette [post_name] => silhouette [date] => 2009-12-07 ) [120] => stdClass Object ( [ID] => 1306 [post_parent] => 253 [post_title] => Spectera Vision Insurance [post_name] => spectera-vision-insurance [date] => 2011-06-03 ) [121] => stdClass Object ( [ID] => 180 [post_parent] => 286 [post_title] => Spirit [post_name] => spirit [date] => 2009-12-07 ) [122] => stdClass Object ( [ID] => 207 [post_parent] => 742 [post_title] => Sydney Love [post_name] => sydney-love [date] => 2010-01-19 ) [123] => stdClass Object ( [ID] => 299 [post_parent] => 742 [post_title] => Ted Baker [post_name] => ted-baker [date] => 2009-12-07 ) [124] => stdClass Object ( [ID] => 305 [post_parent] => 685 [post_title] => Testimonials [post_name] => testimonials [date] => 2010-11-19 ) [125] => stdClass Object ( [ID] => 300 [post_parent] => 185 [post_title] => Theory [post_name] => theory [date] => 2009-12-06 ) [126] => stdClass Object ( [ID] => 205 [post_parent] => 742 [post_title] => Timex [post_name] => timex [date] => 2010-01-19 ) [127] => stdClass Object ( [ID] => 229 [post_parent] => 185 [post_title] => Tommy Bahama [post_name] => tommy-bahama [date] => 2009-12-07 ) [128] => stdClass Object ( [ID] => 301 [post_parent] => 742 [post_title] => Tommy Hilfiger [post_name] => tommy-hilfiger [date] => 2009-12-06 ) [129] => stdClass Object ( [ID] => 201 [post_parent] => 251 [post_title] => Transitions® Lenses [post_name] => transition-lenses [date] => 2009-11-09 ) [130] => stdClass Object ( [ID] => 195 [post_parent] => 185 [post_title] => True Religion [post_name] => true-religion-eyewear [date] => 2009-12-07 ) [131] => stdClass Object ( [ID] => 283 [post_parent] => 246 [post_title] => Try On Glasses [post_name] => try-on-glasses [date] => 2009-11-07 ) [132] => stdClass Object ( [ID] => 302 [post_parent] => 742 [post_title] => TuraFlex [post_name] => turaflex [date] => 2009-12-06 ) [133] => stdClass Object ( [ID] => 183 [post_parent] => 286 [post_title] => US Weekly [post_name] => us-weekly [date] => 2009-12-07 ) [134] => stdClass Object ( [ID] => 281 [post_parent] => 251 [post_title] => UV Protection [post_name] => uv-protection [date] => 2009-11-07 ) [135] => stdClass Object ( [ID] => 245 [post_parent] => 251 [post_title] => Varilux Lenses [post_name] => varilux-lens [date] => 2009-12-06 ) [136] => stdClass Object ( [ID] => 230 [post_parent] => 742 [post_title] => Vera Wang [post_name] => vera-wang [date] => 2009-12-07 ) [137] => stdClass Object ( [ID] => 231 [post_parent] => 742 [post_title] => Versace [post_name] => versace [date] => 2009-12-07 ) [138] => stdClass Object ( [ID] => 1473 [post_parent] => 0 [post_title] => Virtual Try On - VTO [post_name] => virtual-try-on [date] => 2011-09-14 ) [139] => stdClass Object ( [ID] => 200 [post_parent] => 199 [post_title] => Vision Impairment Costs Billions [post_name] => vision-impairment-costs-billions [date] => 2009-11-09 ) [140] => stdClass Object ( [ID] => 234 [post_parent] => 199 [post_title] => Vision Link Directory [post_name] => vision-links [date] => 2009-12-13 ) [141] => stdClass Object ( [ID] => 184 [post_parent] => 286 [post_title] => Vogue [post_name] => vogue [date] => 2009-12-07 ) [142] => stdClass Object ( [ID] => 272 [post_parent] => 253 [post_title] => VSP Vision Insurance [post_name] => vsp-vision-insurance [date] => 2009-11-07 ) [143] => stdClass Object ( [ID] => 241 [post_parent] => 685 [post_title] => Your Prescription [post_name] => your-prescription [date] => 2009-11-09 ) ) AUTOEXPAND Array ( [0] => how-to-buy )
Posts Tagged 'Unique Eyewear Frames'
August 27th, 2012 | Author:
Eyeglasses.com Blog
Eyewear brands often contribute to the industry more than just a name. In many cases Eyewear manufacturers are able to provide styles that can satisfy the needs of most customers. The way a designer uses materials to create a unique design is key to customer satisfaction and loyalty. In this article we will focus on brands that provide a look for every occasion. As seen below, approaches to provide a look for every occasion can vary from brand to brand. However, what is important is that customers are happy and that the quality of the product exceeds expectations.
Modo eyewear has introduced its Derek Lam ophthalmic collection. This line consists of five acetate frames and four titanium designs. This collection attempts to satisfy the everyday needs of young-in-spirit, cultured, sophisticated and elegant woman. Japanese artisans have handcrafted every frame, which ensures superior manufacturing quality. The designs are a classic representation of vintage styles, based on silhouettes from the 40´s and 50´s. Round shapes accentuate the vintage look on every frame. Colors include feminine options such as acorn, pine, scarlet, chianti, pink and tortoise. These frames are perfect for every occasion, helping women express their sensuality and sophistication. A different option is presented by A-look Optics, which has introduced Tony Morgan Eyewear. This collection offers 100 creative designs targeted to almost every consumer, regardless of age, cultural background or gender. The designs are available in ophthalmic and sunglass styles. Colors include orange, yellow, red and black. Every option this collection offers is a great choice for every occasion.
Posted in
Blog
|
Tags:
A-look Optics
,
Eyewear brands
,
modo eyewear
,
Tony Morgan Eyewear
,
Unique Eyewear Frames
|
No Comments »
August 24th, 2012 | Author:
Eyeglasses.com Blog
Frames are the life of an eyewear line. In fact, the success of a collection depends on many parts such marketing, sales strategy, material and design. It is important to remember that at the end of the day, when a customer is choosing between two frames of similar quality, the customer will lean towards the more stylish or attractive frame design. There are many recognized designers around the world who have done a great job designing frames. Similarly, there are many brands, which customers relate to unique frames and high quality products. In this blog article we will present two brands that have designed innovative collections.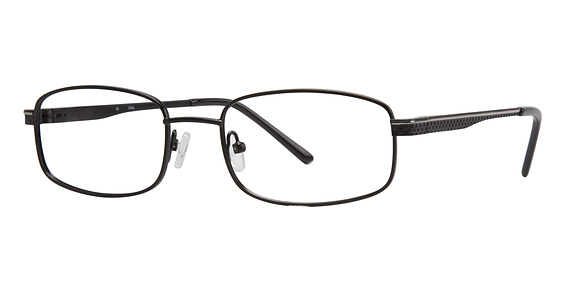 Below are two examples of what the eyewear industry has to offer. Palm Optical's new Buzz division presents its first eyewear collection—YOU'S. This line feature colorful frames at very affordable prices. The frames share a touch youth and sensibility, through shapes that fit almost every facial structure. The designs share intricate metal work and painted temples. The colors use Berlac paint, which is well known for its top quality. Bellinger A/S eyewear presents three high tech and high fashion line: Blac, Bellinger and Kamaeleon. The frames on these collections are intended for men and women. The collections feature materials such as acetate, carbon fiber, fiberglass and titanium. The Bellinger collection is known for its use of color in acetate material. Blac is a line for men inspired in the world of racecars. The Kamaeleon collection features interchangeable temples to fit every occasion.