MySQL server version: 5.5.8 collapsPage options: Array ( [title] => Glasses Buying Guide [sortOrder] => ASC [sort] => pageName [defaultExpand] => how-to-buy [expand] => 1 [depth] => 3 [inExcludePage] => exclude [linkToPage] => 1 [inExcludePages] => 304, 742, 185, 286 [showPosts] => [animate] => 0 [postTitleLength] => 0 [useCookies] => 1 [debug] => 1 [customExpand] => [customCollapse] => [expandWidget] => ) PAGE QUERY: SELECT wp_posts.ID, wp_posts.post_parent, wp_posts.post_title, wp_posts.post_name, date(wp_posts.post_date) as 'date' FROM wp_posts WHERE wp_posts.post_status='publish' AND post_name NOT IN ('304', '742' , '185' , '286' ) AND ID NOT IN ('304', '742' , '185' , '286' ) AND wp_posts.post_type='page' ORDER BY wp_posts.post_title ASC PAGE QUERY RESULTS Array ( [0] => stdClass Object ( [ID] => 2198 [post_parent] => 249 [post_title] => Series: Eyeglass Frame Adjustments - Chapter 1, Frame Truing [post_name] => series-eyeglass-frame-adjustments-chapter-1-frame-truing [date] => 2012-05-05 ) [1] => stdClass Object ( [ID] => 2201 [post_parent] => 249 [post_title] => Series: Eyeglass Frame Adjustments - Chapter 2, Plastic Frames [post_name] => series-eyeglass-frame-adjustments-chapter-2-plastic-frames [date] => 2012-05-06 ) [2] => stdClass Object ( [ID] => 277 [post_parent] => 742 [post_title] => A&A Optical [post_name] => a-a-optical [date] => 2009-11-05 ) [3] => stdClass Object ( [ID] => 209 [post_parent] => 742 [post_title] => Adidas [post_name] => adidas [date] => 2010-01-19 ) [4] => stdClass Object ( [ID] => 249 [post_parent] => 246 [post_title] => Adjust Eyeglasses [post_name] => adjusting-your-eyeglasses [date] => 2010-01-25 ) [5] => stdClass Object ( [ID] => 1311 [post_parent] => 253 [post_title] => Aetna Vision Insurance [post_name] => aetna-vision-insurance [date] => 2011-06-04 ) [6] => stdClass Object ( [ID] => 306 [post_parent] => 251 [post_title] => Anti-Reflective (AR) Coating [post_name] => anti-reflective-ar-coating [date] => 2009-11-09 ) [7] => stdClass Object ( [ID] => 1334 [post_parent] => 0 [post_title] => Associate Program [post_name] => associate-program [date] => 2011-06-09 ) [8] => stdClass Object ( [ID] => 1325 [post_parent] => 253 [post_title] => Avesis Vision Insurance [post_name] => avesis-vision-insurance [date] => 2011-06-04 ) [9] => stdClass Object ( [ID] => 188 [post_parent] => 742 [post_title] => BCBG Max Azria [post_name] => bcbg-max-azria [date] => 2009-12-06 ) [10] => stdClass Object ( [ID] => 189 [post_parent] => 185 [post_title] => BCBG Max Azria Sunglasses [post_name] => bcbg-max-azria-sunglasses [date] => 2009-12-06 ) [11] => stdClass Object ( [ID] => 243 [post_parent] => 251 [post_title] => Bifocal Lenses [post_name] => bifocal-lenses [date] => 2009-11-09 ) [12] => stdClass Object ( [ID] => 254 [post_parent] => 253 [post_title] => Block Vision Insurance [post_name] => block-vision-insurance [date] => 2009-11-09 ) [13] => stdClass Object ( [ID] => 1316 [post_parent] => 253 [post_title] => Blue Cross Blue Shield Vision Insurance [post_name] => blue-cross-blue-shield-vision-insurance [date] => 2011-06-04 ) [14] => stdClass Object ( [ID] => 190 [post_parent] => 742 [post_title] => Brooks Brothers [post_name] => brooks-brothers [date] => 2009-12-06 ) [15] => stdClass Object ( [ID] => 204 [post_parent] => 685 [post_title] => Buying FAQ [post_name] => faq-1 [date] => 2009-11-09 ) [16] => stdClass Object ( [ID] => 318 [post_parent] => 742 [post_title] => Calvin Klein [post_name] => calvin-klein-2 [date] => 2009-12-06 ) [17] => stdClass Object ( [ID] => 744 [post_parent] => 742 [post_title] => Calvin Klein [post_name] => calvin-klein [date] => 2011-02-02 ) [18] => stdClass Object ( [ID] => 317 [post_parent] => 185 [post_title] => Calvin Klein Meets USB [post_name] => calvin-klein-meets-usb-2 [date] => 2009-11-21 ) [19] => stdClass Object ( [ID] => 186 [post_parent] => 185 [post_title] => Calvin Klein Sunglasses [post_name] => calvin-klein-sunglasses [date] => 2009-11-21 ) [20] => stdClass Object ( [ID] => 191 [post_parent] => 742 [post_title] => Chloe [post_name] => chloe-1 [date] => 2009-12-06 ) [21] => stdClass Object ( [ID] => 291 [post_parent] => 185 [post_title] => Chloe Sunglasses [post_name] => chloe [date] => 2009-12-06 ) [22] => stdClass Object ( [ID] => 292 [post_parent] => 185 [post_title] => Christian Audigier [post_name] => christian-audigier [date] => 2009-12-06 ) [23] => stdClass Object ( [ID] => 276 [post_parent] => 742 [post_title] => Clariti Airmag [post_name] => airmag [date] => 2009-11-05 ) [24] => stdClass Object ( [ID] => 242 [post_parent] => 251 [post_title] => Cleaning Eyeglasses [post_name] => cleaning-eyeglasses [date] => 2009-11-08 ) [25] => stdClass Object ( [ID] => 2190 [post_parent] => 246 [post_title] => Cleaning Frames [post_name] => cleaning-frames [date] => 2012-05-04 ) [26] => stdClass Object ( [ID] => 203 [post_parent] => 185 [post_title] => Club Monaco [post_name] => club-monaco-1 [date] => 2009-11-27 ) [27] => stdClass Object ( [ID] => 293 [post_parent] => 742 [post_title] => Club Monaco Eyewear [post_name] => club-monaco [date] => 2009-12-06 ) [28] => stdClass Object ( [ID] => 294 [post_parent] => 742 [post_title] => Cole Haan [post_name] => cole-haan [date] => 2009-12-06 ) [29] => stdClass Object ( [ID] => 316 [post_parent] => 742 [post_title] => Converse [post_name] => converse [date] => 2009-11-21 ) [30] => stdClass Object ( [ID] => 247 [post_parent] => 306 [post_title] => Crizal [post_name] => crizal [date] => 2009-12-06 ) [31] => stdClass Object ( [ID] => 248 [post_parent] => 306 [post_title] => Crizal Sun [post_name] => crizal-sun [date] => 2009-12-06 ) [32] => stdClass Object ( [ID] => 1300 [post_parent] => 253 [post_title] => Davis Vision Insurance [post_name] => davis-vision-insurance [date] => 2011-06-03 ) [33] => stdClass Object ( [ID] => 213 [post_parent] => 185 [post_title] => Diane Von Furstenberg [post_name] => diane-von-furstenberg [date] => 2009-12-06 ) [34] => stdClass Object ( [ID] => 214 [post_parent] => 742 [post_title] => Diane Von Furstenberg Eyewear [post_name] => diane-von-furstenberg-eyewear [date] => 2009-12-06 ) [35] => stdClass Object ( [ID] => 288 [post_parent] => 742 [post_title] => EasyTwist [post_name] => easytwist [date] => 2009-12-06 ) [36] => stdClass Object ( [ID] => 257 [post_parent] => 253 [post_title] => ECPA Vision Insurance [post_name] => ecpa-vision-insurance [date] => 2009-11-07 ) [37] => stdClass Object ( [ID] => 174 [post_parent] => 286 [post_title] => Elle [post_name] => elle [date] => 2009-12-07 ) [38] => stdClass Object ( [ID] => 210 [post_parent] => 742 [post_title] => Ellen Tracy Eyewear [post_name] => ellen-tracy-eyewear [date] => 2009-12-06 ) [39] => stdClass Object ( [ID] => 211 [post_parent] => 185 [post_title] => Ellen Tracy Sunglasses [post_name] => ellen-tracy-eyewear-1 [date] => 2009-12-06 ) [40] => stdClass Object ( [ID] => 236 [post_parent] => 246 [post_title] => Eye Glasses Frame Shapes [post_name] => eye-glasses-frame [date] => 2009-11-09 ) [41] => stdClass Object ( [ID] => 238 [post_parent] => 246 [post_title] => Eye Glasses Frames Materials [post_name] => eye-glasses-frames-materials [date] => 2009-11-15 ) [42] => stdClass Object ( [ID] => 199 [post_parent] => 685 [post_title] => Eye Health [post_name] => eye-health [date] => 2009-11-09 ) [43] => stdClass Object ( [ID] => 251 [post_parent] => 685 [post_title] => Eyeglass Lenses [post_name] => eyeglass-lenses [date] => 2009-11-09 ) [44] => stdClass Object ( [ID] => 237 [post_parent] => 246 [post_title] => Eyeglasses Frames Parts [post_name] => eyeglasses-frames-parts [date] => 2009-11-09 ) [45] => stdClass Object ( [ID] => 252 [post_parent] => 246 [post_title] => Eyeglasses Online [post_name] => eyeglasses-online [date] => 2009-11-09 ) [46] => stdClass Object ( [ID] => 282 [post_parent] => 246 [post_title] => Eyeglasses Size [post_name] => eyeglasses-size [date] => 2010-07-07 ) [47] => stdClass Object ( [ID] => 259 [post_parent] => 253 [post_title] => EyeMed Vision Insurance [post_name] => eyemed-vision-insurance [date] => 2009-11-07 ) [48] => stdClass Object ( [ID] => 261 [post_parent] => 251 [post_title] => FAQ [post_name] => faq [date] => 2009-11-29 ) [49] => stdClass Object ( [ID] => 212 [post_parent] => 185 [post_title] => Fendi Sunglasses [post_name] => fendi-sunglasses [date] => 2009-12-06 ) [50] => stdClass Object ( [ID] => 175 [post_parent] => 286 [post_title] => First For Women [post_name] => first-for-women [date] => 2009-12-07 ) [51] => stdClass Object ( [ID] => 176 [post_parent] => 286 [post_title] => Fitness [post_name] => fitness [date] => 2009-12-07 ) [52] => stdClass Object ( [ID] => 314 [post_parent] => 742 [post_title] => Fitovers [post_name] => fitovers [date] => 2009-11-15 ) [53] => stdClass Object ( [ID] => 260 [post_parent] => 253 [post_title] => Flex Spending Vision Insurance [post_name] => flex-spending [date] => 2009-11-07 ) [54] => stdClass Object ( [ID] => 280 [post_parent] => 246 [post_title] => Flexible Eyeglasses [post_name] => flexible-eyeglasses [date] => 2009-11-09 ) [55] => stdClass Object ( [ID] => 289 [post_parent] => 742 [post_title] => Flexon [post_name] => flexon [date] => 2009-12-06 ) [56] => stdClass Object ( [ID] => 177 [post_parent] => 286 [post_title] => Fox News [post_name] => fox-news [date] => 2009-12-07 ) [57] => stdClass Object ( [ID] => 240 [post_parent] => 246 [post_title] => Frames for Glasses Lenses [post_name] => frames-for-glasses-lenses [date] => 2009-11-09 ) [58] => stdClass Object ( [ID] => 246 [post_parent] => 685 [post_title] => Glasses [post_name] => glasses [date] => 2009-11-15 ) [59] => stdClass Object ( [ID] => 262 [post_parent] => 246 [post_title] => Glasses Face Shape [post_name] => glasses-face-shape [date] => 2009-11-09 ) [60] => stdClass Object ( [ID] => 239 [post_parent] => 246 [post_title] => Glasses Frame Quality [post_name] => glasses-frame-quality [date] => 2009-11-09 ) [61] => stdClass Object ( [ID] => 250 [post_parent] => 246 [post_title] => Glasses Frame Types [post_name] => eyeglass-frames [date] => 2009-11-09 ) [62] => stdClass Object ( [ID] => 235 [post_parent] => 246 [post_title] => Glasses Online [post_name] => glasses-online [date] => 2009-11-11 ) [63] => stdClass Object ( [ID] => 232 [post_parent] => 185 [post_title] => Gucci Sunglasses [post_name] => gucci-sunglasses [date] => 2009-12-07 ) [64] => stdClass Object ( [ID] => 295 [post_parent] => 742 [post_title] => Guess [post_name] => guess [date] => 2009-12-06 ) [65] => stdClass Object ( [ID] => 312 [post_parent] => 185 [post_title] => Harley Davidson [post_name] => harley-davidson [date] => 2009-11-21 ) [66] => stdClass Object ( [ID] => 43 [post_parent] => 312 [post_title] => Harley Davidson Sunglasses [post_name] => harley-davidson-sunglasses [date] => 2009-10-03 ) [67] => stdClass Object ( [ID] => 313 [post_parent] => 312 [post_title] => Harley-Davidson Sunglasses [post_name] => harley-davidson-sunglasses-2 [date] => 2009-11-21 ) [68] => stdClass Object ( [ID] => 244 [post_parent] => 251 [post_title] => High Index Lenses [post_name] => high-index-lenses-2 [date] => 2009-11-09 ) [69] => stdClass Object ( [ID] => 263 [post_parent] => 246 [post_title] => How to Buy Eyewear [post_name] => how-to-buy-eyewear [date] => 2009-11-09 ) [70] => stdClass Object ( [ID] => 685 [post_parent] => 0 [post_title] => How to Buy Glasses Online [post_name] => how-to-buy-glasses-online [date] => 2011-01-28 ) [71] => stdClass Object ( [ID] => 1321 [post_parent] => 253 [post_title] => Humana Vision Insurance [post_name] => humana-vision-insurance [date] => 2011-06-04 ) [72] => stdClass Object ( [ID] => 287 [post_parent] => 286 [post_title] => In Style [post_name] => in-style [date] => 2009-12-07 ) [73] => stdClass Object ( [ID] => 253 [post_parent] => 685 [post_title] => Insurance [post_name] => insurance [date] => 2009-11-21 ) [74] => stdClass Object ( [ID] => 215 [post_parent] => 185 [post_title] => Izod Sunglasses [post_name] => izod-sunglasses [date] => 2009-12-06 ) [75] => stdClass Object ( [ID] => 274 [post_parent] => 185 [post_title] => Jason Wu [post_name] => jason-wu [date] => 2009-11-21 ) [76] => stdClass Object ( [ID] => 296 [post_parent] => 742 [post_title] => Joseph Abboud [post_name] => joseph-abboud [date] => 2009-12-06 ) [77] => stdClass Object ( [ID] => 217 [post_parent] => 742 [post_title] => Lafont Eyewear [post_name] => lafont-eyewear [date] => 2009-12-06 ) [78] => stdClass Object ( [ID] => 216 [post_parent] => 185 [post_title] => Lafont Issy & LA [post_name] => lafont-issy-la [date] => 2009-12-06 ) [79] => stdClass Object ( [ID] => 218 [post_parent] => 185 [post_title] => Lafont Sunglasses [post_name] => lafont-sunglasses [date] => 2009-12-06 ) [80] => stdClass Object ( [ID] => 233 [post_parent] => 742 [post_title] => Lanvin [post_name] => lanvin [date] => 2009-12-07 ) [81] => stdClass Object ( [ID] => 198 [post_parent] => 742 [post_title] => LBI Eyewear [post_name] => lbi-eyewear [date] => 2009-10-03 ) [82] => stdClass Object ( [ID] => 264 [post_parent] => 251 [post_title] => Lens Quality [post_name] => lens-quality [date] => 2009-11-09 ) [83] => stdClass Object ( [ID] => 284 [post_parent] => 251 [post_title] => Lens Restrictions [post_name] => lens-restrictions [date] => 2010-05-26 ) [84] => stdClass Object ( [ID] => 297 [post_parent] => 742 [post_title] => Lilly Pulitzer [post_name] => lilly-pulitzer [date] => 2009-12-06 ) [85] => stdClass Object ( [ID] => 311 [post_parent] => 310 [post_title] => Luxottica: Prada Linea Rossa [post_name] => luxottica-prada-linea-rossa [date] => 2009-09-26 ) [86] => stdClass Object ( [ID] => 178 [post_parent] => 286 [post_title] => Mademoiselle [post_name] => mademoiselle [date] => 2009-12-07 ) [87] => stdClass Object ( [ID] => 278 [post_parent] => 742 [post_title] => Marchon [post_name] => marchon [date] => 2009-12-07 ) [88] => stdClass Object ( [ID] => 298 [post_parent] => 185 [post_title] => Michael Kors [post_name] => michael-kors [date] => 2009-12-07 ) [89] => stdClass Object ( [ID] => 196 [post_parent] => 742 [post_title] => Modo [post_name] => modo [date] => 2009-11-15 ) [90] => stdClass Object ( [ID] => 221 [post_parent] => 742 [post_title] => Nautica [post_name] => nautica [date] => 2009-12-07 ) [91] => stdClass Object ( [ID] => 179 [post_parent] => 286 [post_title] => New York Times [post_name] => new-york-times [date] => 2009-12-07 ) [92] => stdClass Object ( [ID] => 220 [post_parent] => 742 [post_title] => Nike [post_name] => nike [date] => 2009-12-06 ) [93] => stdClass Object ( [ID] => 219 [post_parent] => 185 [post_title] => Nike Sunglasses [post_name] => nike-sunglasses-2 [date] => 2009-12-06 ) [94] => stdClass Object ( [ID] => 222 [post_parent] => 742 [post_title] => Nina Ricci [post_name] => nina-ricci [date] => 2009-12-07 ) [95] => stdClass Object ( [ID] => 223 [post_parent] => 742 [post_title] => Nine West [post_name] => nine-west [date] => 2009-12-07 ) [96] => stdClass Object ( [ID] => 224 [post_parent] => 185 [post_title] => Oakley Sunglasses [post_name] => oakley-sunglasses [date] => 2009-12-07 ) [97] => stdClass Object ( [ID] => 182 [post_parent] => 286 [post_title] => Oprah Winfrey Show [post_name] => oprah-winfrey-show [date] => 2009-12-07 ) [98] => stdClass Object ( [ID] => 273 [post_parent] => 742 [post_title] => Orvis [post_name] => orvis [date] => 2009-11-15 ) [99] => stdClass Object ( [ID] => 208 [post_parent] => 185 [post_title] => Paris Hilton [post_name] => paris-hilton [date] => 2010-01-19 ) [100] => stdClass Object ( [ID] => 225 [post_parent] => 742 [post_title] => Perry Ellis [post_name] => perry-ellis [date] => 2009-12-07 ) [101] => stdClass Object ( [ID] => 310 [post_parent] => 742 [post_title] => Prada [post_name] => prada [date] => 2009-11-15 ) [102] => stdClass Object ( [ID] => 265 [post_parent] => 246 [post_title] => Prescription Glasses [post_name] => prescription-glasses [date] => 2009-11-09 ) [103] => stdClass Object ( [ID] => 266 [post_parent] => 246 [post_title] => Prescription Sunglasses [post_name] => prescription-sunglasses [date] => 2009-11-07 ) [104] => stdClass Object ( [ID] => 267 [post_parent] => 251 [post_title] => Progressive Lenses [post_name] => progressive-lenses [date] => 2009-11-09 ) [105] => stdClass Object ( [ID] => 226 [post_parent] => 742 [post_title] => Pucci Eyewear [post_name] => pucci-eyewear [date] => 2009-12-07 ) [106] => stdClass Object ( [ID] => 268 [post_parent] => 246 [post_title] => Pupillary Distance [post_name] => pupillary-distance [date] => 2009-11-09 ) [107] => stdClass Object ( [ID] => 315 [post_parent] => 742 [post_title] => Randy Jackson [post_name] => randy-jackson [date] => 2009-11-15 ) [108] => stdClass Object ( [ID] => 192 [post_parent] => 742 [post_title] => Ray Ban [post_name] => ray-ban [date] => 2009-12-06 ) [109] => stdClass Object ( [ID] => 187 [post_parent] => 185 [post_title] => Ray Ban Sunglasses [post_name] => ray-ban-sunglasses [date] => 2009-12-06 ) [110] => stdClass Object ( [ID] => 269 [post_parent] => 246 [post_title] => Reading Glasses [post_name] => reading-glasses [date] => 2009-11-09 ) [111] => stdClass Object ( [ID] => 270 [post_parent] => 251 [post_title] => Replacement Lenses [post_name] => replacement-lenses [date] => 2009-11-09 ) [112] => stdClass Object ( [ID] => 308 [post_parent] => 185 [post_title] => Revo [post_name] => revo [date] => 2009-11-21 ) [113] => stdClass Object ( [ID] => 194 [post_parent] => 742 [post_title] => Revolution [post_name] => revolution [date] => 2009-11-15 ) [114] => stdClass Object ( [ID] => 181 [post_parent] => 282 [post_title] => Right Size Glasses – Tutorial [post_name] => right-size-glasses [date] => 2010-01-11 ) [115] => stdClass Object ( [ID] => 271 [post_parent] => 246 [post_title] => Rimless Eyeglasses [post_name] => rimless-eyeglasses [date] => 2009-11-09 ) [116] => stdClass Object ( [ID] => 275 [post_parent] => 742 [post_title] => Rudy Project [post_name] => rudy-project [date] => 2009-11-15 ) [117] => stdClass Object ( [ID] => 228 [post_parent] => 742 [post_title] => Sigrid Olsen [post_name] => sigrid-olsen [date] => 2009-12-07 ) [118] => stdClass Object ( [ID] => 279 [post_parent] => 742 [post_title] => Silhouette [post_name] => silhouette [date] => 2009-12-07 ) [119] => stdClass Object ( [ID] => 1306 [post_parent] => 253 [post_title] => Spectera Vision Insurance [post_name] => spectera-vision-insurance [date] => 2011-06-03 ) [120] => stdClass Object ( [ID] => 180 [post_parent] => 286 [post_title] => Spirit [post_name] => spirit [date] => 2009-12-07 ) [121] => stdClass Object ( [ID] => 207 [post_parent] => 742 [post_title] => Sydney Love [post_name] => sydney-love [date] => 2010-01-19 ) [122] => stdClass Object ( [ID] => 299 [post_parent] => 742 [post_title] => Ted Baker [post_name] => ted-baker [date] => 2009-12-07 ) [123] => stdClass Object ( [ID] => 305 [post_parent] => 685 [post_title] => Testimonials [post_name] => testimonials [date] => 2010-11-19 ) [124] => stdClass Object ( [ID] => 300 [post_parent] => 185 [post_title] => Theory [post_name] => theory [date] => 2009-12-06 ) [125] => stdClass Object ( [ID] => 205 [post_parent] => 742 [post_title] => Timex [post_name] => timex [date] => 2010-01-19 ) [126] => stdClass Object ( [ID] => 229 [post_parent] => 185 [post_title] => Tommy Bahama [post_name] => tommy-bahama [date] => 2009-12-07 ) [127] => stdClass Object ( [ID] => 301 [post_parent] => 742 [post_title] => Tommy Hilfiger [post_name] => tommy-hilfiger [date] => 2009-12-06 ) [128] => stdClass Object ( [ID] => 201 [post_parent] => 251 [post_title] => Transitions® Lenses [post_name] => transition-lenses [date] => 2009-11-09 ) [129] => stdClass Object ( [ID] => 195 [post_parent] => 185 [post_title] => True Religion [post_name] => true-religion-eyewear [date] => 2009-12-07 ) [130] => stdClass Object ( [ID] => 283 [post_parent] => 246 [post_title] => Try On Glasses [post_name] => try-on-glasses [date] => 2009-11-07 ) [131] => stdClass Object ( [ID] => 302 [post_parent] => 742 [post_title] => TuraFlex [post_name] => turaflex [date] => 2009-12-06 ) [132] => stdClass Object ( [ID] => 183 [post_parent] => 286 [post_title] => US Weekly [post_name] => us-weekly [date] => 2009-12-07 ) [133] => stdClass Object ( [ID] => 281 [post_parent] => 251 [post_title] => UV Protection [post_name] => uv-protection [date] => 2009-11-07 ) [134] => stdClass Object ( [ID] => 245 [post_parent] => 251 [post_title] => Varilux Lenses [post_name] => varilux-lens [date] => 2009-12-06 ) [135] => stdClass Object ( [ID] => 230 [post_parent] => 742 [post_title] => Vera Wang [post_name] => vera-wang [date] => 2009-12-07 ) [136] => stdClass Object ( [ID] => 231 [post_parent] => 742 [post_title] => Versace [post_name] => versace [date] => 2009-12-07 ) [137] => stdClass Object ( [ID] => 1473 [post_parent] => 0 [post_title] => Virtual Try On - VTO [post_name] => virtual-try-on [date] => 2011-09-14 ) [138] => stdClass Object ( [ID] => 200 [post_parent] => 199 [post_title] => Vision Impairment Costs Billions [post_name] => vision-impairment-costs-billions [date] => 2009-11-09 ) [139] => stdClass Object ( [ID] => 234 [post_parent] => 199 [post_title] => Vision Link Directory [post_name] => vision-links [date] => 2009-12-13 ) [140] => stdClass Object ( [ID] => 184 [post_parent] => 286 [post_title] => Vogue [post_name] => vogue [date] => 2009-12-07 ) [141] => stdClass Object ( [ID] => 272 [post_parent] => 253 [post_title] => VSP Vision Insurance [post_name] => vsp-vision-insurance [date] => 2009-11-07 ) [142] => stdClass Object ( [ID] => 241 [post_parent] => 685 [post_title] => Your Prescription [post_name] => your-prescription [date] => 2009-11-09 ) ) AUTOEXPAND Array ( [0] => how-to-buy )
Posts Tagged 'Valentino designer eyeglasses'
June 14th, 2012 | Author:
Eyeglasses.com Blog
Marchon Eyewear is one of the most widely recognized manufacturers in the eyewear industry. The brand tries to find a balance between innovation and high quality production techniques. Over the years Marchon Eyewear has strived to complete an extensive designer portfolio, including names such as: Calvin Klein, Emilio Pucci, Lacoste, Nike, Nautice and Michael Kors. Added to this exceptional variety of options Marchon is characterized by its unparalleled customer service, developed in a welcoming work environment. The international headquarters of the company are located in Long Island, while its design studios are in New York and Italy.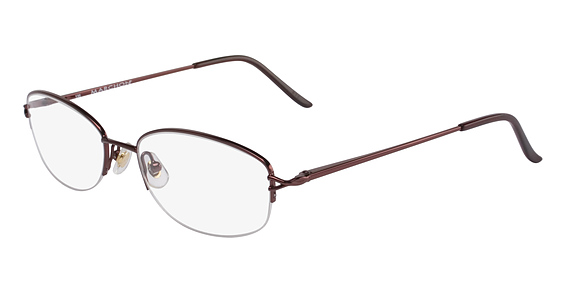 The Valentino eyewear collection by Marchon features contrast and the main aspect of modern life. The new balance the designers of this collection attempt to mix include delicacy and strength, past and present. The frames are always feminine, but they provide vintage shapes, as well as sharp contrasts, and curvy architectural details. The famous Valentino ¨V¨ is part of the elegant design details of the as a functional element. Marchon Eyewear has also partnered up with Nine West to come up with a unique collection. Nine West was founded in 1978, and became famous as a women´s iconic shoe brand. Nowadays, Nine west provides options for a different lifestyle to women. The eyewear collection embodies the objectives of Marchon and Nine West and provides women with a product featuring sexy, fresh and affordable chic frames. The ophthalmic styles and sunglasses come in ombre colorations, with animal prints, studs, and glitter treatments.