Flexon Kids Flexon Kids 91 Glasses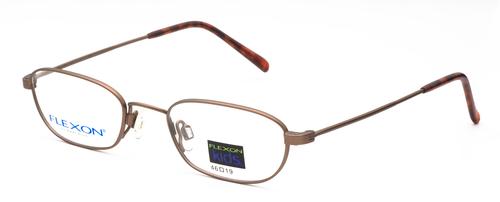 Flexon Kids 91 glasses are designed for men and women featuring regular hinges and skull temples. The Flexon Kids 91 glasses model is made of titanium and manufactured in China.
Gender: Unisex
Age Group: Child
Shape: Rectangle
Hinge: Regular Hinge
Temple: Skull
Bridge: Adjustable nose pads
Country: China
Category: Kids Eyeglasses
UPC:
Edge type: Beveled
Material: Titanium
Product Group: Rx-able eyeglasses
Default size:
Eye: 46

mm .......... Horizontal width of each lens at its widest point.

Bridge: 19

mm .......... Distance between the lenses at the narrowest point.

Temple: 130

mm .......... Length of the temple from hinge to ear tip.

B "Height": 29

mm .......... Vertical height. Multifocal lenses require a minimum 28mm "B" measurement.

ED: 47

mm .......... Diagonal measurement of lens.

Circumference: 123

mm .......... Lens circumference.