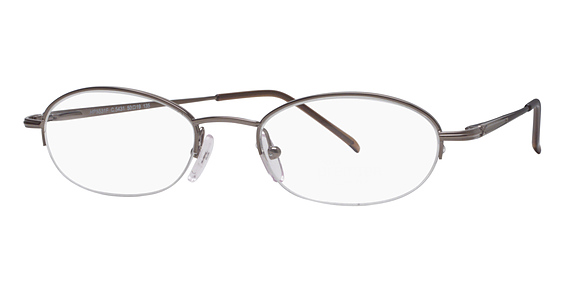 Hoya Vision Care HP-5531F glasses are designed for women featuring spring hinges and skull temples. The Hoya Vision Care HP-5531F glasses model is made of metal and manufactured in Italy.
Gender: Female
Age Group: Adult
Shape: Modified Oval
Hinge: Spring Hinge
Temple: Skull
Bridge: Adjustable nose pads
Country: Italy
Category: Rimless Eyeglasses
UPC:
Edge type: Grooved
Material: Metal
Rim: Half Rim
Warranty: 1-year warranty.
Product Group: Rx-able eyeglasses
Default size:
Screw to Screw: 136

mm .......... Distance all the way across the frame front, from hinge to hinge.

Eye: 50

mm .......... Horizontal width of each lens at its widest point.

Bridge: 19

mm .......... Distance between the lenses at the narrowest point.

Temple: 135

mm .......... Length of the temple from hinge to ear tip.

B "Height": 31

mm .......... Vertical height. Multifocal lenses require a minimum 28mm "B" measurement.

ED: 51

mm .......... Diagonal measurement of lens.