Cazal Cazal 9023 Sunglasses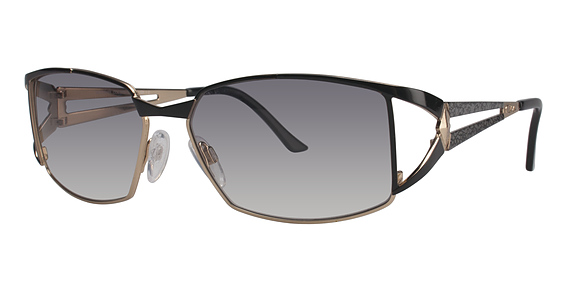 Cazal Cazal 9023 Eyeglass Frames Product Info
Cazal 9023 Eyeglasses offer cutting edge styling for fresh look. These Cazal 9023 eyeglasses frames are appropriate for adult, female. Made in Germany, Cazal 9023 eyeglass frames have a rectangle shape with a hinge, temple, and bridge. Eyeglasses.com sells only 100% authentic Cazal 9023 eye glass frames that are brand new and come with the . The reativity of the Cazal 9023 reflects fastidious attention to detail. The Cazal 9023 glasses frame is made from metal with a full rim, which is available in these colors: black-gold and brown leopard. On Eyeglasses.com you can search for Cazal 9023 eyeglasses under the following category(s): sunglasses and women's sunglasses.
Cazal 9023

is not available.
Contact Eyeglasses.com customer service if you have any questions about ordering Cazal 9023 eyeglass frames. Cazal 9023 glasses frames are available with clear plastic demo lenses if you prefer to have your own optician make your prescription lenses.
Cazal Cazal 9023 Specifications List
Gender: Female
Age Group: Adult
Shape: Rectangle
Country: Germany
Category: Sunglasses
UPC:

751582165334
Edge type: Beveled
Material: Metal
Rim: Full Rim
Product Group: Non-rxable sunglasses
Cazal Cazal 9023 Default size:
Screw to Screw: 138

mm .......... Distance all the way across the frame front, from hinge to hinge.

Eye: 58

mm .......... Horizontal width of each lens at its widest point.

Bridge: 15

mm .......... Distance between the lenses at the narrowest point.

Temple: 125

mm .......... Length of the temple from hinge to ear tip.