For more information and to find the right size glasses for you, follow this link to read about frame sizing.
Frames often come in a variety of sizes.
Higher numbers equal larger frames.
Frame size measurements are always in millimeters.
Measurements usually appear on the inside of the temple, sometimes on the inside of the bridge.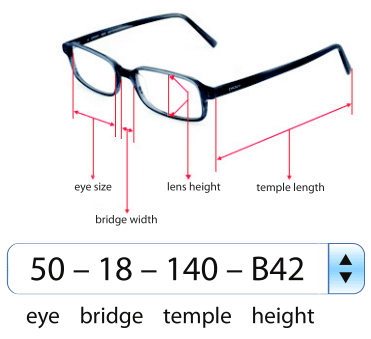 Frame size is often a personal preference and most frame sizes accommodate the average head.
If needed, adjustments for a comfortable custom fit can be made by an eyewear professional in your area.
All frames may be returned or exchanged if you are not completely satisfied.